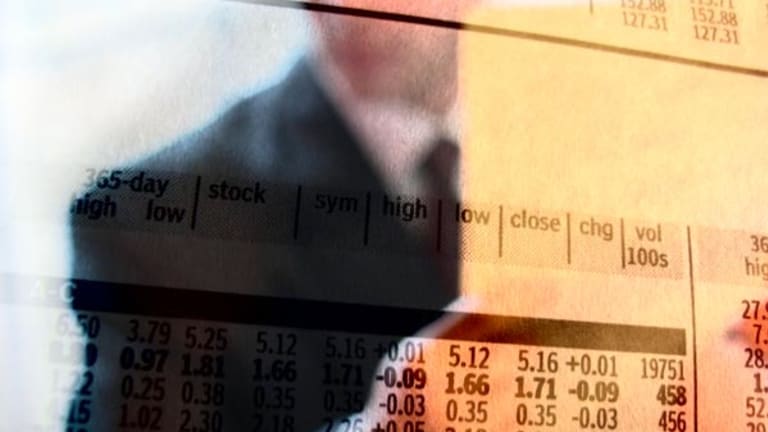 Stocks Slide as Ukraine Tensions Rise; Pandora, Ford Disappoint
U.S. markets slip amid rising tensions in Ukraine on Friday, while several company earnings fall short.
NEW YORK (TheStreet) -- U.S. markets traded lower Friday amid rising tension in Ukraine, while companies from Pandora (P) to Ford (F) - Get Free Report disappointed on the earnings front. Consumer sentiment beat expectations, though service sector growth slowed.
The Dow Jones Industrial Average fell 0.81% to 16,361.78, while the S&P 500 lost 0.81% to 1,863.41. The Nasdaq tumbled 1.75% to 4,075.56. The Dow, S&P and Nasdaq for the entire trading week declined 0.29%, 0.08% and 0.49%, respectively.
Amazon (AMZN) - Get Free Report lost nearly 10% after reporting first-quarter revenue of $19.74 billion, a 22.8% increase from the year-earlier quarter. Amazon forecast an operating loss for the second quarter as it continues to invest heavily both internationally and at home. Ford was down 3.13% after missing first-quarter earnings estimates by 6 cents at 25 cents a share. Visa was off 4.4% after it expressed caution about a slowdown in revenue growth in the current quarter.
Domestic economic reports were mixed. The U.S. services sector expanded at a slower rate in April, with Markit announcing its flash services PMI hit 54.2, down from March's reading of 55.3. Consumer sentiment beat expectations to rise to 84.1 in April from a March level of 80, according to the University of Michigan and Thomson Reuters. It was the highest reading since last July.
Ukraine is making the headlines following fatalities that resulted from a clash between Ukrainian forces and pro-Russia protestors. The surge in violence triggered concerns about Russia intervention, as Russia responded with new military exercises near the Ukrainian border shortly after the deadly clash. Simultaneously, the U.S. reasserted the possibility of carrying out harsher sanctions on Russia. Standard & Poor's Ratings Services slashed its rating on Russia to one notch above junk, factoring in large capital outflows in the first quarter.
Russia's central bank hiked interest rates to 7.5% Friday as it faces heightened inflation risks. In other news, the U.S. and Japan failed to make a deal on free trade.
Microsoft (MSFT) - Get Free Report rose 0.13% after reporting better-than-expected fiscal third-quarter earnings and in-line revenue amid a surge in Azure, Office 365 and Surface sales. Starbucks (SBUX) - Get Free Report climbed 0.51% after posting in-line fiscal second-quarter earnings on Thursday, helped by lower coffee costs, but revenue fell short of Wall Street's estimates. Colgate-Palmolive (CL) - Get Free Report said first-quarter earnings fell 16% as an exchange rate charge offset a slight lift in sales. Colgate shares were 0.29% lower.
Stock losers included Masco (MAS) - Get Free Report and Pandora (P) which fell 7.4% and 16.6%, respectively. Masco, an installer of home insulation, reported first-quarter earnings which missed estimates by a wide margin. Pandora's profit forecast also fell short of expectations after the company said it would bolster spending on marketing.
In international markets the Hang Seng closed 1.50% lower while the Nikkei gained 0.17%. Germany's DAX dropped 1.54% while the U.K. FTSE was 0.25% lower.
-- By Jane Searle, Andrea Tse and Joe Deaux in New York