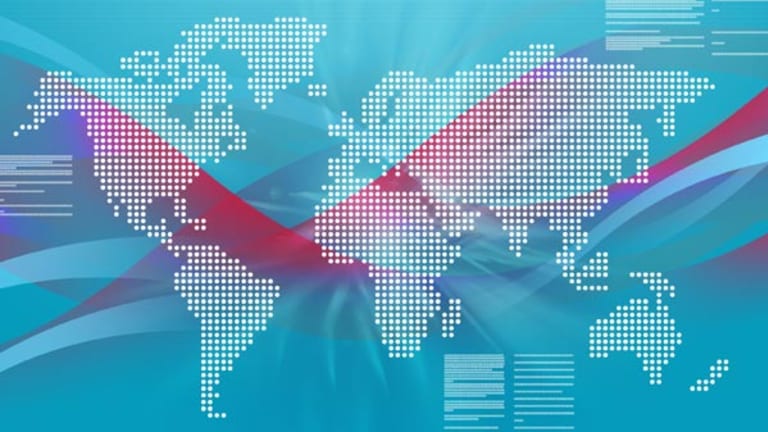 Market Preview: The Great Consolidation
Did stocks come too far too fast ahead of QE3's announcement?
Updated from 5:49 p.m. ET to add news about Yahoo! naming a new CEO
.
NEW YORK (
) -- It's been less than two weeks but QE3 is really having a hard time living up to the hype.
Stocks
with most of the selling pressure coming after Philly Fed President Charles Plosser put the smackdown on the
Federal Reserve's
open-ended bond buying pledge.
That's no surprise, given Plosser's hawk status, but the tone of his criticism seems to have spooked the bulls a bit as he made the case that the central bank's credibility is set up to take a major hit if this plan to basically pull out all the stops doesn't yield the intended results.
"Thus, in my view, we are unlikely to see much benefit to growth or to employment from further asset purchases," he said,
according to the published text of the speech
. "If I am right, then conveying the idea that such action will have a substantive impact on labor markets and the speed of the recovery risks the Fed's credibility. This is quite costly: If the public loses confidence in the central bank, our ability to set effective monetary policy in the future will be harmed and households and businesses will feel the consequences."
It's a fair point. The global economy may not come along for the ride -- see
Caterpillar's
(CAT) - Get Caterpillar Inc. Report
outlook -- and that's likely to have a bigger impact on whether job creation kicks up in the United States than the Fed snapping up mortgage-backed securities every month for time immemorial.
Plosser's point on the Fed's lack of an exit plan also seemed to resonate.
"While these risks are very hard to quantify, it is clear that the larger the Fed's portfolio becomes, the higher the risk and the potential costs when it comes time to exit," he said. "And based on my economic outlook, that time may come well before mid-2015. In my view, to keep the funds rate at zero that long would risk destabilizing inflation expectations and lead to an unwanted increase in inflation. In fact, some are interpreting the FOMC's statement that we will keep accommodation in place for a considerable time after the recovery strengthens as an indication that the Fed is focused on trying to lower the unemployment rate and is willing to tolerate higher inflation to do so. This is another risk to the hard-won credibility the institution has built up over many years, which, if lost, will undermine economic stability.
Meantime, Gary Thayer, chief macro strategist at Wells Fargo, observed Tuesday that investors are still harboring some doubts about stocks in the wake of the run-up since early June and he thinks that may lead to a period of treading water.
"Lingering concerns about how the election and the end-of-the-year fiscal cliff still appear to be restraining sentiment," Thayer said. "With sentiment only modestly positive, many market participants may not yet be fully invested. Consequently, traders may be more inclined to buy on dips rather than sell on weakness, and the stock market could consolidate recent gains."
As has been the case since the financial crisis, the current investor reticence can be traced to apprehension about the pace of economic growth and sluggish job creation, according to Thayer, who notes the Nov. 6 presidential election and fiscal cliff present big question marks.
"If investors thought that the path toward a healthier economy would be smooth, the stock market would probably be even higher than it is now, and investor sentiment would probably be more bullish," he wrote. "However, investors seem to think that the election and the pending fiscal cliff could hurt the economy and hinder its progress toward the Fed's goal of maximum employment. As a result, investor sentiment remains cautious rather than overly bullish."
While this scenario likely presents limited upside in the near-term, it also puts a floor on a potential pullback.
"
History suggests that the stock market is often most vulnerable to a sizable correction when investors are overly optimistic not cautious as they are now," Thayer said. "That's because when optimism is high most investors who want to buy stocks have probably already done so. Consequently, there are fewer potential buyers left to purchase stocks and drive the stock market even higher."
Thayer's analysis jives well with the target of Wells Fargo's equities research team for the
S&P 500
to finish 2012 within a range of 1400-1450.
"The stock market should have further upside potential during next year," he said. "But, after the strong summer rally and looming election and fiscal cliff, investors may want to wait for the outcomes of the election and the fiscal cliff to be resolved before aggressively buying equities again."
As for Wednesday's scheduled news, there's not much of note on the earnings front. The economics calendar includes the Mortgage Bankers Association's weekly application activity index at 7 a.m. ET; new home sales for August at 10 a.m. ET; and weekly crude inventories at 10:30 a.m. ET.
And finally, it will be interesting to see how low
Apple
(AAPL) - Get Apple Inc. (AAPL) Report
goes in the near-term as the stock has made a fairly big break from its all-time highs so far this week. Based on Tuesday's close at $673.54, the shares have now dropped 4.5% since peaking at $705.07 on Monday.
If the stock moves another leg lower, it will likely counter the impact of sell side's seemingly astronomical expectations for the iPhone. Late Tuesday, there was yet another indication of how magical Apple's brand remains as a marketing research firm estimated
nearly a quarter of Android smartphone owners
are considering a switch to the iPhone.
Also,
Jabil Circuit
shares were lower in late trades after the St. Petersburg, Fla.-based electronics manufacturing services company missed Wall Street's expectations for its latest quarterly results.
Jabil posted core earnings of $113.3 million, or 54 cents a share, in its fiscal fourth quarter ended in August on revenue of $4.34 billion, below the average estimate of analysts polled by
Thomson Reuters
for a profit of 58 cents a share.
The company, which also announced a $100 million buyback program, attributed its performance in the fourth quarter to the negative impact of a "challenging" new program ramp in its specialized services unit as well as weak demand in most of its business segments.
The stock was last quoted at $20.37, down 3%, on extended volume of more than 440,000, according to
Nasdaq.com
.
Another late news maker was
Yahoo!
(YHOO)
, whose shares got a boost in late trades after the Internet company named Ken Goldman to the chief financial officer post.
Goldman replaces Tim Morse, who had been with Yahoo for more than three years. Morse is expected to leave the company this fall. Goldman most recently served as CFO of
Fortinet
(FTNT) - Get Fortinet, Inc. (FTNT) Report
.
Yahoo shares tacked on more than 1% following the news, which is the first major appointment of CEO Marissa Mayer's tenure at the top.
--
Written by Michael Baron in New York.
>To contact the writer of this article, click here:
Michael Baron
.
Disclosure: TheStreet's editorial policy prohibits staff editors, reporters and analysts from holding positions in any individual stocks.