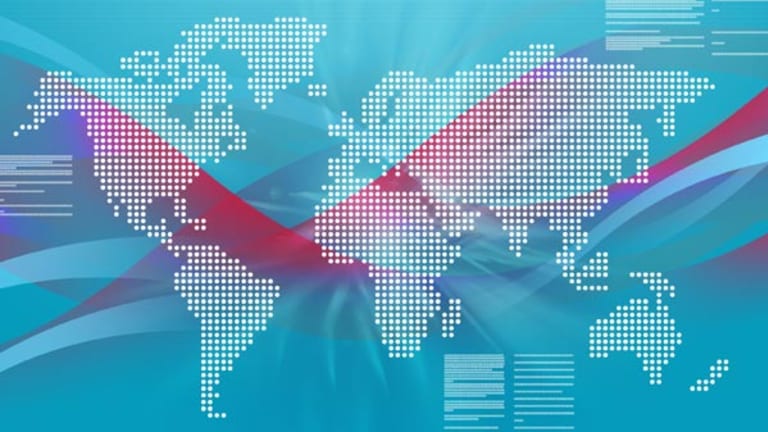 Market Preview: So Much for a Slow Tape
Earnings season is winding down but Europe's descent into chronic uncertainty is picking up the slack.
NEW YORK (
) -- Cross one thing off the to-do list: Greece is going to get
most of its next round of bailout funding
. Next up, form a government.
That's fairly standard for news from across the pond these days. So much for a slow tape as earnings season winds down. The opinion that Greece's exit from the eurozone is a foregone conclusion is now getting voiced more often and more stridently with each passing day. For example, here's how investor Dennis Gartman concluded his daily newsletter this morning:
"We fully expect to see this sooner rather than later regarding the European Monetary Union: some Friday afternoon, or some Saturday morning... sooner ratherthan later... Athens will announce the return of the drachma and the demise of the EUR as Greece's currency," he wrote. "Greece's banks will be closed for perhaps a week and the government will announced a swift program forcing the turning-in of EURs for drachma at a preordained conversion rate, with a date certain several months into the future when the drachma will be freely floated against the EUR. It is only a matter of time. It will be sooner than one might think."
What happens should this come to pass is now getting lots of digital ink. Ian Shepherdson, chief U.S. economist at
High Frequency Economics
, believes U.S. investors and policymakers shouldn't become "mesmerized" by what's going on with Greece and the eurozone, saying a drop in U.S. exports to the eurozone plus the United Kingdom by a quarter for a full year would equal only a 0.4% hit to GDP.
He also notes that the European Central Bank has made it clear that the region's "systemically important" banking institutions won't be allowed to fail.
"We are not trying to downplay either the importance of the European economy to Europeans, or the risk that the crisis will move to a more dangerous phase, with Spain and Italy back in the firing line," he wrote, adding later: "Our core view of the U.S., however, is that the recovery is now moving into a much broader, domestically focused stage, triggered by the sustained recovery in bank lending to small and medium-sized businesses."
An argument that's coming into fashion about why stocks won't suffer as ugly a downdraft in 2012 as they have the past two years is that investor sentiment is not really all that bullish.
Bank of America Merrill Lynch is positive looking out over the next 12 months, but the firm's research investment committee outlined a "bad goldilocks" scenario for the second quarter on Tuesday that suggests investors should be wary in the near term.
"The 2Q backdrop is neither 'cold' enough to provoke the fresh bout of quantitative easing that many risk assets so cravenly desire, nor 'hot' enough to provoke losses in fixed income markets and inspire a rotation out of bonds and into equities and commodities," B of A said, adding later: "The good news for markets for 2Q is that investors are bearishly positioned, which limits the downside to asset prices."
The firm estimates that, over the past 12 months, investors have put $150 billion to work in fixed income funds, while withdrawing $140 billion from long-only equity funds.
"Both private and institutional clients remain very cautious," B of A explained. "Flows indicate that investors have strong appetite for taking
some
risks in fixed income via investment grade, high yield and EM
emerging markets debt. But there is little appetite for equities."
The firm has some fairly ambitious targets for year-end 2012, projecting that gold rises to $2000 an ounce, the
hits 1450, and investment grade and high yield bond spreads narrow by roughly 50 basis points. The only negative return it sees is from bonds with the prediction that the yield on 10-year Treasuries rises to 2.3%.
For its part, Credit Suisse is getting incrementally more bearish, bringing its S&P 500 target down to 1450 from 1470 on Wednesday, mainly because of increased risk of a euro break-up. The firm still likes stocks though.
"Last weekend's events serve as a reminder of how important politics are to markets this year (the fiscal cliff in the US, the leadership change in China, the Euro-area, political influences on the BoJ
Bank of Japan," Credit Suisse said, adding later: "Although most risk indicators are neutral (sentiment, risk appetite, insider buying), we think on a 3- and 12-month view equities still have the best risk-reward trade-off among the major asset classes - we stay overweight."
The firm lifted its estimate of the probability of Greece exiting the euro to 15% from 5%, and the chances for a euro break-up to 10% from 5%. Should the euro break-up come to pass, it sees an extreme downdraft in stocks with the S&P 500 dropping down to 1000.
In the immediate, it seems U.S. investors may want to steel themselves for similar bouts of volatility that dominated the action last summer.
As for Thursday's scheduled news,
Kohl's
(KSS)
is slated to report its first-quarter results before the opening bell. The average estimate of analysts polled by
Thomson Reuters
is for a profit of 61 cents a share in the April-ended period on revenue of $4.25 billion.
The Menomonee Falls, Wis.-based department store operator reiterated an outlook for earnings of 60 cents a share in the quarter on May 3 when it reported its April sales results. The stock is up 3% so far in 2012, and whether or not the company sticks to its guidance for earnings of $4.75 a share in fiscal 2012 with total sales rising 4.5% and same-store sales seen up 2% will likely determine whether it can hold that scant gain.
With a forward price-to-earnings multiple of 9.6X, Kohl's is cheaper than competitors like
Target
(TGT)
at 11.4X and
Wal-Mart Stores
(WMT)
at 11.2X, but the company also just came through a difficult holiday quarter where profits were down year-over-year.
Check out TheStreet's quote page for Kohl's for year-to-date share performance, analyst ratings, earnings estimates and much more.
Other companies reporting on Thursday include
AGCO
(AG)
,
AMC Networks
(AMC)
,
American Apparel
(APP)
,
Beacon Roofing Supply
(BECN)
,
Belden
(BDC)
,
Black Box
(BBOX)
,
Brookfield Asset Management
(BAM)
,
Brooks Automation
(BRKS)
,
DryShips
(DRYS)
,
Dynegy
(DYN)
,
E*Trade
(ET)
,
Imperial Sugar
(IPSU)
,
Jones Soda
(JSDA)
,
MBIA
(MBI)
,
Nordstrom
(JWN)
, and
Wave Systems
undefined
.
Thursday's economic calendar brings the usual weekly initial and continuing jobless claims; the trade balance figures for March; and export and import prices for April, all at 8:30 a.m. ET, along with the Treasury Department budget for April at 2 p.m. ET.
The consensus is for initial claims to come in at 365,000, according to
Briefing.com
, which would be a big comedown from the past two weeks, which were 386,000 and 388,000 for the weeks ended April 14 and April 7 respectively.
The bullish view is that the timing of the Easter holiday, not a slowdown in the economy, is behind the spike higher, which has bumped the four-week moving average up to 375,000 from 363,000 at the end end of March.
Deutsche Bank pointed out on Wednesday that the weak job growth in both March and April has raised the stakes for the initial claims data.
"With nonfarm and private payrolls averaging gains of just +133k and +148k over the last two months respectively, financial markets are worried that job growth will continue to slow," the firm said. "If it does, we should see initial jobless claims trend higher, just as they did last year and the year before, when we also experienced Q2 labor market swoons. At present, claims are telling us that the slowdown in employment should be temporary and that job gains should pick up modestly in the months ahead. Of course, if claims were to rise substantially from their current readings, then the recent slowdown in employment will persist."
And finally, stocks will be starting with a pretty big headwind on Thursday after
Cisco
(CSCO)
gave a limp guidance for its fiscal fourth quarter. The Dow component forecast earnings of 44 to 46 cents a share for the July-ending quarter with year-over-year revenue growth pegged in a range of 2-5%.
Wall Street's current consensus estimate is for a profit of 49 cents a share in the fourth quarter on revenue of $11.99 billion, which translates to top-line growth of 7%, and the stock was paying a hefty price for the shortfall, last quoted at $17.24, down 8.2%, on volume of more than 14 million, according to
Nasdaq.com
.
--
Written by Michael Baron in New York.
>To contact the writer of this article, click here:
Michael Baron
.
Disclosure: TheStreet's editorial policy prohibits staff editors, reporters and analysts from holding positions in any individual stocks.