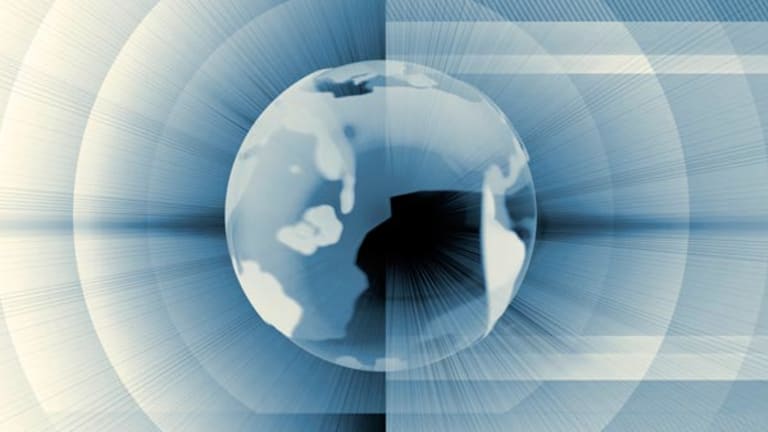 Publish date:
Market Preview: Let's Get Choppy
The last few months of 2012 could be a roller coaster ride for stock investors as questions about the presidential election, Spain and fiscal cliff continue to loom.
The last few months of 2012 could be a roller coaster ride for stock investors as questions about the presidential election, Spain and fiscal cliff continue to loom.
NEW YORK (
) -- Just when it was looking like a weak third-quarter earnings season had the potential to be a non-issue for stocks,
Google's
(GOOG) - Get Report
surprise (in more ways than one) miss comes along and spoils the party.
The equity market doesn't like to be caught off-guard as Thursday's market reaction attests. Expectations for the quarter are low but that's been gradually factored into perceptions, creating less risk when the actual numbers hit the tape. Individual stocks may get whacked or lauded but the broad market is supposed to, in general, take such basic company news as an earnings report in stride.
Google, though, disrupted all that on Thursday with its errant, awful report,
sending all three major equity indices lower
.
It's a good reminder. These last few months of the year have choppy written all over them. Last week saw one pullback after another. This week's been the opposite and there's hasn't been a strong catalyst for going either way. The waiting game over in Europe has been an influence as well with traders wondering when Spain will ask for the aid that everyone else is convinced it needs.
That's why the outcome of the summit of European Union leaders in Brussels Thursday and Friday is looming large tomorrow. If this confab yields more nothing and earnings continue to be hit-and-miss, nagging doubts about stocks at these levels will only increase. One datapoint showing growing bearishness arrived Thursday night in the form of the American Association of Individual Investors's
.
Those identifying themselves as bearish, defined by what direction they expect the stock market to head in over the six months, swelled 5.7% percentage points to 44.5%, the highest reading since 45.7% in the week ended June 7.
The bull camp clocked in at 28.7%, down 1.9 percentage points, while those feeling neutral came in at 26.8%, down 3.8 percentage points. The AAII polls its roughly 150,000 members each week but doesn't disclose exactly how many participate in the survey.
Then again, traditional market wisdom says this is a contrarian indicator, that it's bullish for stocks when the retail investor gets overly bearish. So maybe stocks are getting ready to take off. The action in the bond market is certainly pointing that way. That's why trading could get extremely choppy from here. The story changes everyday. There are still a lot of unknowns out there -- the presidential election, Spain's fate, the resolution (or not) of the fiscal cliff -- factors that are difficult to invest ahead of because nothing will happen until it happens. And what actually happens is all that matters.
As for Friday's scheduled news,
General Electric
(GE) - Get Report
is due to report its third-quarter results before the opening bell and the average estimate is for earnings of 36 cents a share in the September-ended period on revenue of $36.94 billion.
The stock is riding high ahead of the report, up more than 35% in the past year and sitting just below a 52-week high of $23.18 dating back to Oct. 5. Even with all that appreciation, the forward annual dividend yield on GE shares is still a healthy 3%.
Bank of America Merrill Lynch previewed GE's report earlier in the week, saying it's expecting the company to meet or beat the consensus view and that it's hoping to get a bit more clarity on dividend expectations for the financial arm.
"We expect Oil & Gas to be the main source of potential upside in GE Industrial, with GE Capital as another likely source of positive surprises relative to our conservative forecast," the firm said. "On the other hand, we see Healthcare as a potential drag to 3Q12 from declines in NA
North America and European businesses. GE's recently raised '12 outlook, which is in line with our model, will likely remain intact. While expectations are relatively high into GE's earnings release, in our view, the stock should perform well on healthy EPS growth and strong order momentum into '13."
B of A is looking for "solid" results from GE Capital, which is
no longer the drag on the parent company
that it once was.
"
Our main focus will be on the GECC balance sheet & capital position and its progress with the Fed on determining its potential status as a SIFI
systemically important financial institution," the firm said. "Management is unlikely to provide many details on the regulatory discussion with the Fed. But we expect Tier 1 in 3Q above 9.5% threshold, despite dividend distribution to the parent (est. ~$2bn range in 3Q12) and Debt/Equity of more than 6x, highlighting GECC as a significant source of capital over time, GE will reiterate ongoing effort to shrink ENI despite slow activity in 3Q. GE will likely highlight potential for larger divestitures in Consumer."
The sell side is pretty bullish with 12 of the 17 analysts covering the stock at either strong buy (4) or buy (8) and the median price target at $25, implying potential upside of more than 9% from Thursday's close at $22.81.
Check out TheStreet's quote page for General Electric for year-to-date share performance, analyst ratings, earnings estimates and much more.
McDonald's
(MCD) - Get Report
is the other blue-chip report slated to arrive Friday morning. Wall Street is looking for a profit of $1.47 a share on revenue of $7.15 billion.
After being the best performing stock in the Dow in 2011 with a gain of 31%, Mickey D's hasn't been part of the fun in 2012, losing more than 7% year-to-date as sales growth has slowed and competition has increased. On Wednesday, UBS trimmed its earnings estimates for both the third quarter and full year, though the firm still has a buy rating and $99 price target on the shares. It brought its same-store sales estimate for September down to growth of 2.7% from 3.5% previously.
"2012 has been a year of diminishing food inflation and a strong dollar," the firm said. "These two factors, together with economic weakness in Europe and increasing competition in the US have left McDonald's with less room for marketing errors. We believe that the pullback from dollar menu marketing and lack of premium innovation left the chain vulnerable to increased couponing and innovation by its major competitors."
Looking into next year though, UBS is more bullish, saying it thinks rising food prices at grocery stores will enhance McDonald's value proposition for consumers.
"While weather comparisons will be difficult in the coming months, we take heart in the outlook for rising protein inflation at supermarkets and QSR competitors," the firm said. "We note that fast food industry SSS growth is highly correlated to at-home food inflation. And we believe that McDonalds' recommitment to value, premium innovation, and reimaging can start to bolster US profit growth by mid-2013."
Check out TheStreet's quote page for McDonald's for year-to-date share performance, analyst ratings, earnings estimates and much more.
Other reports due Friday include
Air Products & Chemicals
(APD) - Get Report
,
Baker Hughes
(BHI)
,
Cooper Industries
(CBE)
,
First Horizon National
(FHN) - Get Report
,
First Niagara Financial
(FNFG)
,
Honeywell
(HON) - Get Report
,
Ingersoll-Rand
(IR) - Get Report
,
Kansas City Southern
(KSU) - Get Report
,
McMoRan Exploration
(MMR)
,
Parker-Hannifin
(PH) - Get Report
,
Popular
(BPOP) - Get Report
,
RadioShack
(RSH)
, and
Schlumberger
(SLB) - Get Report
.
Friday's economic calendar is light with just existing home sales for September due from the National Association of Realtors at 10 a.m. ET. The consensus estimate, according to
Briefing.com
, is at 4.7 million, which would be a drop from August's reported tally of 4.82 million. Briefing.com's own forecast is at 4.90 million.
And finally,
Microsoft
(MSFT) - Get Report
was
after the software giant reported a year-over-year decline in operating income for its fiscal first quarter, citing slow PC demand ahead of its Windows 8 launch. The stock fell 1.6% in the extended session to $29.02 on volume of more than 6 million.
On a non-GAAP basis, the Redmond, Wash.-based software giant reported earnings of 65 cents a share on revenue of $17.36 billion for the three months ended Sept. 30. Non-GAAP results include revenue deferred in relation to the company's Windows Upgrade Offer, Windows 8 Pre-sales, and its Office Offer.
On a GAAP basis, excluding this revenue, Microsoft earned $4.47 billion, or 53 cents a share, in the quarter on revenue of $16.01 billion. Operating income fell to $5.31 billion in the quarter from $7.20 billion last year.
The average estimate of analysts polled by Thomson Reuters was for a profit of 56 cents a share in the September-ended period on revenue of $16.42 billion.
Chipotle Mexican Grill
(CMG) - Get Report
was also under selling pressure after the restaurant operator reported below-consensus third-quarter results and said it sees flat to low single-digit same-store sales in 2013.
The Denver-based company posted earnings of $72.3 million, or $2.27 a share, for the September-ended quarter on revenue of $700.5 million, missing Wall Street's average view for a profit of $2.30 a share on revenue of $702.2 million
Shares were last quoted at $256.10, down 10.4%, on late volume of more than 720,000, according to
Nasdaq.com
.
--
Written by Michael Baron in New York.
>To contact the writer of this article, click here:
Michael Baron
.
Disclosure: TheStreet's editorial policy prohibits staff editors, reporters and analysts from holding positions in any individual stocks.