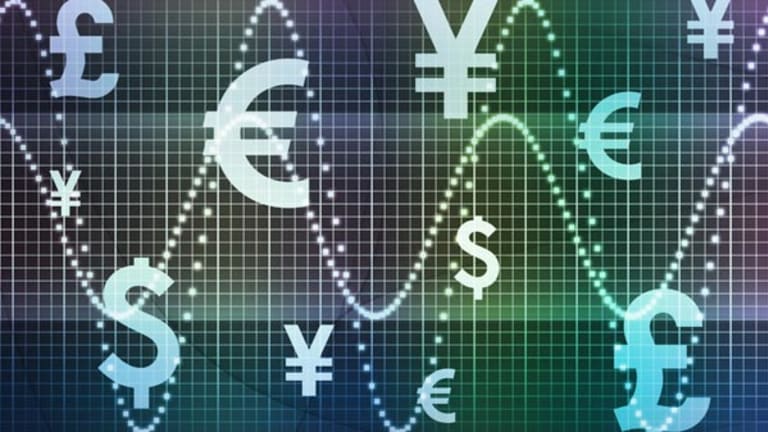 Market Preview: Clouded by Question Marks
Summer is over and between the presidential election and the fiscal cliff, it looks like uncertainty will be the watchword for the rest of the year.
Summer is over and between the presidential election and the fiscal cliff, it looks like uncertainty will be the watchword for the rest of the year.
NEW YORK (
) -- And now, the worries set in.
Summer's over and the rest of 2012 suddenly has more than a few big question marks hanging over it. The sellers traditionally come out of the woodwork in September and October has a talent for infamy but it's more likely that November that will take center stage this time around.
"What could be more uncertain than handicapping a presidential election more than two months away, and then projecting which agendas will be adopted by the supposed victor and approved by a yet-to-be reconstituted Congress?," wrote Sam Stovall, chief equity strategist at
S&P Capital IQ
, in commentary released Tuesday. "Regardless of who wins the election, or how the majorities shift in Congress, the victors won't be sworn in until January 2013, nearly a month after the U.S. faces the possibility of falling off the fiscal cliff. Therefore, it will be incumbent upon the lame-ducks to resolve this impasse in order to allow for the traditional post-election rally to materialize."
Interestingly, the historical data is soundly in favor of the Democrats when it comes to stock performance as well as growth in both GDP and corporate profits, according to S&P.
"Since 1900, there have been six stretches of Democratic presidents and six for Republicans, during which the S&P 500 rose a median 12.1% in price during each year that a Democrat occupied the White House, as compared with a median 5.1% gain under Republican administrations," Stovall noted. "In addition, since 1949, U.S. real GDP increased a median 4.2% per year under Democrats, versus 2.6% per year under Republicans."
Corporate profits, measured on a GAAP (generally accepted accounting principles) basis, have risen a median 10.5% per year since 1936 during Democratic administrations vs. an 8.9% advance under the GOP, S&P said.
"So while one might say that Democrats are the 'tax and spend' party, the important part of that equation may be the 'spend,'" Stovall wrote. "When you spend, that usually improves the economy and increases corporate earnings."
Citigroup, however, has a different take. The firm argues a victory for the challenger in a presidential election may be the best way forward for equity bulls, regardless of party affiliation. The data shows a median gain of 7.4% for the S&P 500 in the first year of the new term following an incumbent's loss vs. a rise of 1.2% if the incumbent stays in The White House.
Complicating matters for investors is that the 2012 election is looking exceptionally hard to predict, observed Tobias Levkovich, the firm's chief U.S. equity strategist.
"Intriguingly, it does appear that the outcome is far from certain, with polls suggesting that, while President Obama has the edge currently his lead has dwindled into the margin of error, with critical swing states such as Ohio, Virginia and Florida still very much in play," he wrote. "Indeed, most political pundits see the election's final result as coming down to roughly 10 highly contested states."
Levkovich also provided a breakdown of what sectors should benefit from which candidate's victory. Another four years of Obama would likely be a positive for "alternative energy, generic pharmaceuticals (as a result of their lower cost relative to more expensive branded drugs), the technology industry and the entertainment or media complex," he said.
If the former Massachusetts governor wins, Levkovich said "theoretical Romney stock winners would include health care, defense, financial as well as energy and mining entities, not to mention utilities. With respect to managed care stocks, we suspect that multiple expansion would ensue if Romney were to prevail."
The so-called fiscal cliff, though, remains a wild card and Levkovich expects the uncertainty to build over the next two months.
Since May, he has maintained "no apparent resolution to the fiscal cliff was plausible before the elections since both sides had ideological considerations that prevented any compromises which would potentially dishearten their core voter bases. There is little reason to change that perspective now and especially in light of a tight race where voter turnout is being cited as the possible difference maker."
As for Wednesday's scheduled news, the earnings calendar includes
Dollar General
(DG) - Get Report
,
FuelCell Energy
(FCEL) - Get Report
,
H&R Block
(HRB) - Get Report
,
Korn/Ferry International
(KFY) - Get Report
,
Men's Wearhouse
(MW)
,
Sycamore Networks
(SCMR)
, and
VeriFone Holdings
(PAY)
.
Apple's direction on Wednesday will also be of interest as investors begin to position themselves in earnest ahead of the company's now-confirmed big event on Sept. 12. The big to-do is widely expected to be the launch of the iPhone 5, and Wedbush Morgan boosted its price target on the stock to $885 from $800 ahead of the confab while reiterating its outperform rating and lifting earnings estimates.
"We are increasing our estimates to reflect an earlier-than-expected iPhone 5 launch and likely mini iPad introduction in FQ1 2013," the firm said. "We remain bullish on Apple given its robust product ecosystem, solid product pipeline, continued growth catalysts, and reasonable valuation."
Wedbush is expecting the iPhone 5 to be a grand slam and it bumped its iPhone unit estimate for the fiscal fourth quarter ending in September to 24.1 million from 21.6 million, adding that the higher view could ultimately prove to be conservative.
"Given carrier comments, we expect the iPhone 5 to feature LTE, which we see as a major selling point for the device," the firm said. "We would point to out Mobile Device Survey in July that indicated that 35% of survey respondents were likely to purchase an iPhone while no other competitor was found to have a consumer preference greater than 20%."
The stock finished Tuesday's regular session at $674.97, up 1.5% and just below a session high of $675.14. The shares are up more than 60% in 2012, yet still trade at a forward P/E of 12.9X.
Wednesday's economic calendar is light with just the Mortgage Bankers Association's weekly mortgage application activity index at 7 a.m. ET; and the revised data on productivity and unit labor costs for the second quarter at 8:30 a.m. ET.
And finally, it was a busy after-hours session, highlighted by a warning from package delivery giant
FedEx
(FDX) - Get Report
. Citing weakness in the global economy, the Memphis, Tenn.-based company said it now expects earnings of $1.37 to $1.43 a share in its fiscal first quarter ended in August, well below its original forecast for a profit of $1.45 to $1.60 a share.
FedEx said the global weakness "constrained revenue growth at FedEx Express more than expected in the earlier guidance." The average estimate of analysts polled by
Thomson Reuters
is for earnings of $1.56 a share in the August-ended quarter. The stock was down more than 4% in extended trading.
Meantime,
Facebook
(FB) - Get Report
was seeing some buying interest in late trades after CEO Mark Zuckerberg indicated he has no plans to sell any of his stock holdings in the social networking giant for at least 12 months.
The admission came via a Form 8-K filing with the Securities and Exchange Commission after Facebook shares plumbed a new all-time low of $17.55 during Tuesday's regular session and closed down 1.8% at $17.73.
Elsewhere in the filing though, Facebook said it plans to temporarily waive certain restrictions on some employee stock sales for a short period after its third-quarter report in October. The company said it estimates 234 million shares "held by employees who are employed by Facebook through October 15, 2012, will be eligible for sale in the public market as of market open on October 29, 2012."
The stock was bouncing 2% to $18.08 on after-hours volume of 1.14 million, according to
Nasdaq.com
.
Also moving in the extended session was
Finisar
, which was ticking lower after coming up short on its fiscal first-quarter earnings. The company reported a non-GAAP profit of $10.9 million, or 12 cents a share, on revenue of $220.5 million for the three months ended in July, missing the average estimate of analysts polled by
Thomson Reuters
for earnings of 14 cents a share on revenue of $226.3 million.
Finisar cited "sluggish macroeconomic conditions" in Europe as well as slowing growth in China for the weak performance but said it expects revenue growth to resume in the current quarter. For its fiscal second quarter ending in October, the company forecast non-GAAP earnings of 12 to 16 cents a share on revenue ranging from $225 million to $240 million. The current consensus view is for a profit of 19 cents a share on revenue of $236.2 million.
The stock dipped 2 cents to $13.50 on volume of around 350,000 in late trades.
--
Written by Michael Baron in New York.
>To contact the writer of this article, click here:
Michael Baron
.
Disclosure: TheStreet's editorial policy prohibits staff editors, reporters and analysts from holding positions in any individual stocks.