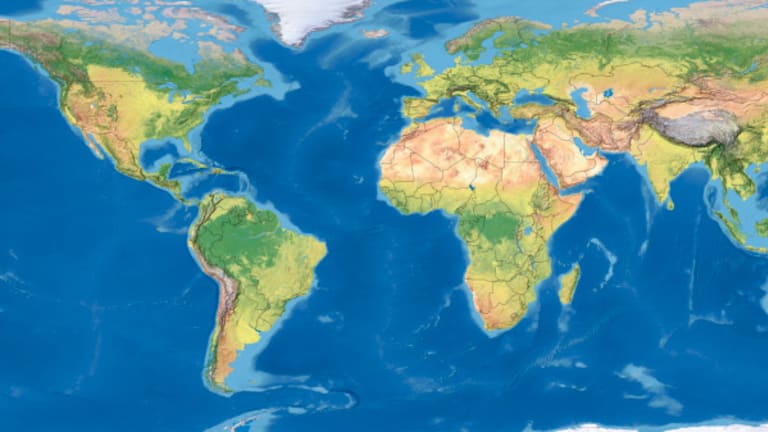 Market Preview: Buy in July?
This week will go a long way toward determining if the stock market can rally around a new mantra this summer.
NEW YORK (
) -- This week will go a long way toward determining if
Buy in July
has any legs as a new market mantra.
After the major U.S. equity averages roared back to levels unseen since early May late last week -- rendering toothless the last two-plus months of churn --
Sell in May
is looking a lot less prophetic in 2012. But a snap-back could very well be looming if the next round of stimulus the global markets are now counting on either doesn't arrive or is less aggressive than desired.
This week, of course, features the results of the
latest policy meeting on Wednesday, the conclusion of European Central Bank's own confab on Thursday and the July employment report on Friday.
Much has been made of similarities between the market's swoon this summer and the pattern of the past two years. Steven Wieting, an analyst at Citigroup, offered up this commentary on Monday, positing that while stocks may be holding up better this year, the macro situation could turn out worse.
"
Markets seem less worried about the routine mid-year slowing in 2012, perhaps with the insight gained from the policy and market outcomes of the past two years," he wrote. "Even so, 'rally season' might still have room to run before any late year panic over the U.S. fiscal cliff or some other source of risk aversion. Yet despite the more robust market performance thus far in 2012, the underlying pace and durability of the U.S. expansion seems at least slightly more challenged now than in the past two years."
Wieting is hopeful the July employment report could be much stronger than the current consensus view for job creation of 100,000, but that's where his optimism ends.
"We expect a 140,000 increase in non-farm employment in July, closer to the six-month average than either 1Q or 2Q extremes," he said. "But recent signs of moderating growth in consumer demand, profits and investment should raise concerns about the underlying pace beyond."
As befitting a presidential election year, Wieting sees the federal government as being front and center in how the rest of the year plays out.
"Arguments for a new and immediate U.S. economic contraction aren't much more compelling in mid 2012 than during the comparable two summers," he said. "But in the spirit of 'the private sector got us into this mess, the public sector will assure we stay there,' the general government fiscal contraction has been dramatic during the past two years. The largest domestic question remains whether this impact will endure, diminish, or become far more severe in 2013."
Meantime, earnings season continues to grind on and the results so far have been ho-hum. Deutsche Bank observed Monday that both companies and analysts are becoming less and less willing to forecast "any sequential growth" in the second half.
"While Sept. growth can be as important as July and Aug. combined, 3Q EPS is very likely to be lower than 2Q and also down yr/yr," the firm said, adding later: "The only things falling faster than earnings estimates are interest rates."
Deutsche Bank thinks what Europe does next is key, saying: "If the European policy response is not decisive soon, we fear the S&P 500 is likely to sell-off 5-10%."
As for what the Fed does this week, Credit Suisse thinks it possible that Ben Bernanke & Co. could bust a move on QE3 this week but feels it's more likely the central bank will hold off until the Sept. 13 meeting.
"We maintain our call that the FOMC will supplement its ongoing Operation Twist with another round of large-scale asset purchases, probably focused on buying agency-backed MBS
mortgage-backed securities," the firm said, adding later: "The goal of a new asset purchase program, presumably, would be to boost growth via support for the housing market and, ultimately, encourage more domestic employment. An imminent QE3 operation may do more good than harm, but given the current financial and economic backdrop, its actual effect on job creation may be only modest."
As for Tuesday's scheduled news,
Pfizer
(PFE) - Get Free Report
is reporting before the open. The average estimate of analysts polled by
Thomson Reuters
is for a profit of 54 cents a share from the Dow component in the second quarter on revenue of $14.87 billion.
The drug giant's stock has outperformed so far in 2012, rising more than 10%. The company is a reliable performer on earnings day, beating in eight straight quarters, and the sell side is bullish ahead of the report with 17 of the 20 analysts covering the stock at either strong buy (8) or buy (9) and the 12-month median price target sitting at $25.37 vs. Monday's close at $23.71.
Other companies slated to report early Monday include
Aetna
(AET)
,
Archer-Daniels-Midland
(ADM) - Get Free Report
,
Arkansas Best
(ABFS)
,
BP plc
(BP) - Get Free Report
,
Coach
(COH)
,
Deutsche Bank
(DB) - Get Free Report
,
DineEquity
(DIN) - Get Free Report
,
Ecolab
(ECL) - Get Free Report
,
Entergy
(ETR) - Get Free Report
,
Fresh Del Monte Produce
(FDP) - Get Free Report
,
Goodyear Tire
(GT) - Get Free Report
,
Harris Corp.
(HRS)
,
Heidrick & Struggles
(HSII) - Get Free Report
,
Kulicke & Soffa Industries
(KLIC) - Get Free Report
,
M.D.C. Holdings
(MDC) - Get Free Report
,
Revlon
(REV) - Get Free Report
,
Thomson Reuters
(TRI) - Get Free Report
,
Tyco International
(TYC)
,
UBS
(UBS) - Get Free Report
and
U.S. Steel
(X) - Get Free Report
.
The late roster features
Affymetrix
(AFFX)
,
Allstate
(ALL) - Get Free Report
,
Amerda Hess
(AHC) - Get Free Report
,
Atmel
(ATML)
,
Bankrate
(RATE)
,
BMC Software
(BMC)
,
Career Education
(CECO) - Get Free Report
,
Cray
(CRAY) - Get Free Report
,
Coach
(COH)
,
Denny's
(DENN) - Get Free Report
,
Digital River
(DRIV) - Get Free Report
,
Electronic Arts
( ERTS),
Hanesbrands
(HBI) - Get Free Report
,
Jones Lang LaSalle
(JLL) - Get Free Report
,
Keynote Systems
(KEYN)
,
MicroStrategy
(MSTR) - Get Free Report
,
Oclaro
(OCLR) - Get Free Report
,
Papa John's International
(PZZA) - Get Free Report
,
Peet's Coffee & Tea
( PEET),
Take-Two Interactive
(TTWO) - Get Free Report
and
Veritas Software
(VRTS) - Get Free Report
.
Tuesday's economic calendar is pretty busy. There's data on personal income and spending for June at 8:30 a.m. ET; the employment cost index for the second quarter at 8:30 a.m. ET; the Case-Shiller 20-city home-price index for May at 9:00 a.m. ET; the Chicago purchasing managers index for July at 9:45 a.m. ET; and consumer confidence for July at 10 a.m. ET.
Deutsche Bank highlighted the consumer confidence and Chicago PMI data aspotential market movers.
"We expect consumer confidence to slip one point to 61.0," the firm said. "While low, confidence is still well above its recession and intra-year 2011 lows, and it remains high enoughto support future consumption growth in the vicinity of +2% ... The Chicago PMI is the most important of the various regional surveys given its extremely high correlation to the ISM over the past couple of decades (0.88). Given the strength in motor vehicle production, up 32% in June from its year earlier level, we expect an essentially flat reading on the Chicago PMI (53.0 forecast vs. 52.9 previously)."
And finally, big movers after Monday's closing bell included
Cirrus Logic
(CRUS) - Get Free Report
,
Seagate Technology
(STX) - Get Free Report
and
CafePress
(PRSS)
.
Shares of Cirrus were surging after the chip maker gave a
for the September quarter, forecasting sequential growth of 70% from its total of $99 million in its fiscal first quarter ended in June. The company sees revenue of $170 million to $190 million for the second quarter, well ahead of the current consensus estimate for revenue of $129.7 million.
The stock was last quoted at $35.85, up 20.1%, on volume of more than 1.6 million, according to
Nasdaq.com
.
Seagate's stock was down more than 8% in late trades after the hard disk drive maker reported a non-GAAP profit of $2.41 a share for its fiscal fourth quarter ended in June on revenue of $4.48 billion,
falling short of Wall Street's expectations
for earnings of $2.51 a share on revenue of $4.56 billion.
CafePress was the disaster of the day with the shares plunging 38% to $8.50 on volume of nearly 440,000. The company forecast non-GAAP earnings of 5 to 7 cents a share on revenue ranging from $42.5 million to $45 million, below the average analysts' view for a profit of 10 cents a share on revenue of $49.8 million.
"We are taking a cautious approach to our outlook for the second half of 2012 given the current political cycles and macro weakness in Europe," said Monica Johnson, the company's chief financial officer. "We expect to end the year with a strong holiday season resulting in solid growth and profitability for the year."
--
Written by Michael Baron in New York.
>To contact the writer of this article, click here:
Michael Baron
.
Disclosure: TheStreet's editorial policy prohibits staff editors, reporters and analysts from holding positions in any individual stocks.