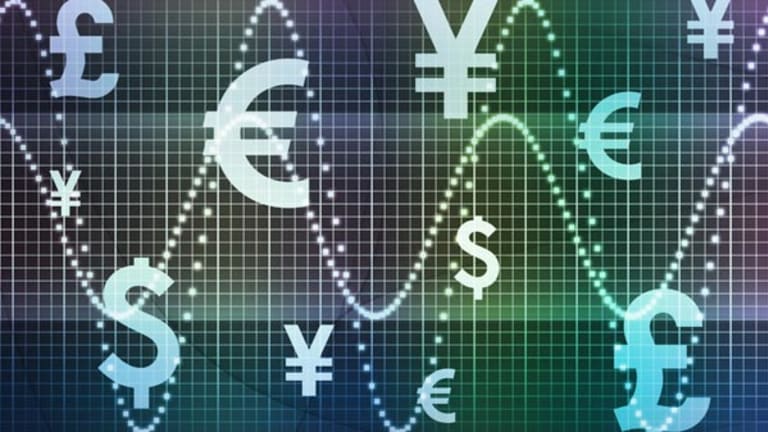 Market Preview: Brussels Calling
It will be hard for the eurocrats to disappoint at this summit because expectations for substantial progress on a plan to solve the debt crisis are so low.
NEW YORK (
) -- The eurocrats are getting together again and it seems investors have gotten past the prospect that the outcome of this latest meeting will be disappointing.
After all, how can the two-day summit disappoint when so many expect so little?
Capital Economics
analyst Ben May is squarely in the low-expectations camp, arguing earlier Wednesday that "little of substance is likely to emerge" from the two-day confab in Brussels.
"
We already know that more radical suggestions to tackle the region's problems were removed from the final version of the report published by European Council President Van Rompuy outlining a path towards fiscal and banking union," he noted. "And there is no sign that either Germany, which is opposed to providing more funds without central budget supervision, or France, which is against ceding power to the EU, are willing to alter their stance radically. The upshot is that policymakers look set to disappoint again."
On Monday, when the major U.S. equity averages were tanking amid a flurry of worrisome headlines, including Cyprus hopping on the bailout bandwagon, Spain putting in its formal but non-specific request for a rescue package for its banking system, and Greece's finance minister resigning, this summit was being billed as a big deal.
But factoring in
, stocks are still down but back to within shouting distance of where they ended last week.
Sharon Stark, Sterne Agee's chief market strategist, expressed some tentative hope earlier in the week that Europe's leaders will eventually realize that "there will only be losers in the game of 'kick the can'" and find some motivation to compromise and take bold action. What German Chancellor Angela Merkel says and does this time around will get the most attention, Stark said.
"One of the many puzzling observations in Europe is the seemingly lack of urgency on the part of Germany to develop a true rescue plan," she said. "As Greece, Italy, Spain struggle to stay above water, instead of throwing out lifesavers to the countries, Merkel tells them to learn how to swim."
Stark argued that ultimately Germany's stance of providing only so much relief and demanding its weaker neighbors pay their fair share will prove untenable.
"Admittedly, Germany has reluctantly contributed significant amounts to the European Stability Mechanism but not without some promises for fiscal reforms by the receiving nation," she wrote. "German officials have noted that the issuance of Eurobonds to address the debt crises would encourage less-disciplined countries to continue their spending spree. In other words, Germany is less willing to offer a hand to its other Euro members without a commitment by the receiver to make more sacrifices. No charity cases for them. Unfortunately, Germany will have to choose between bailing out less deserving (in their opinion) European nations or a collapse of the Euro."
Sam Stovall, chief equity strategist at
S&P Capital IQ
, isn't expecting Europe's leaders to pull a rabbit out of their collective hat but he noted that stocks look set up for a healthy upside spike if the results of the summit do surprise the cynics with a shift toward compromise.
"It appears to us that many investors remain cynically skeptical toward the possibility that a hint of compromise, let alone a game-changing agreement, will emerge from the upcoming EU summit," he wrote in commentary released after Wednesday's close. "If investors successfully avoided a 19th disappointment by getting the unexpected, it might result in a 'compromise catapult' of global equity prices. We still believe there will be a less-than-substantive conclusion from the gathering."
Stovall also weighed in on the another big event expected on Thursday, a ruling from the Supreme Court on President Obama's health care mandate.
"We think the lifting of uncertainty, combined with end-of-quarter window dressing, may offer a boost to a sector that has already held up better than many had expected," he said.
As for Thursday's scheduled news,
Research In Motion
( RIMM) is reporting its fiscal first-quarter results after the closing bell, and Wall Street is expecting a loss of a penny per share for the three months ended in May on revenue of $3.11 billion.
The problems of the BlackBerry maker are well-documented as it's fallen well behind competitors like
Apple
(AAPL) - Get Apple Inc. Report
and
Google
(GOOG) - Get Alphabet Inc. Class C Report
in the smartphone space and failed to find success with its Playbook tablet. The stock is down nearly 70% in the past year, hitting a 52-week low of $8.83 during Tuesday's session.
On May 29, the company said it expects to report an operating loss for the first quarter, citing "lower volumes and highly competitive pricing dynamics in the marketplace" that it anticipates will results in a "challenging" financial performance over the next few quarters while it builds up to the planned launch of the BlackBerry 10 later this year.
Research In Motion has hired bankers to help it examine its strategic options but few investors seem to be betting on a buyout judging by the share price, which got whacked on Monday after Morgan Stanley lowering its rating on the stock to sell with a $7 price target.
UBS, which has a neutral rating and an $11.50 price target on the stock, is anticipating a loss of 23 cents a share from RIM on revenue of $2.4 billion. The firm sees the company's cash balance as an emerging risk ahead of the BlackBerry 10 launch and it's not hopeful a white knight will gallop in and save the day.
"
We continue to believe RIMM's primary focus should be on cutting costs (supply chain consolidation, head count reduction, reduced opex) and narrowing its focus to serve predominantly its enterprise subs," UBS said on Tuesday. "With some stability in ops we believe RIM then has a shot to seriously contemplate alternatives such as partnerships, licensing, and M&A. In the current state of affairs we remain skeptical of M&A, as any buyer is likely to be wary of catching a 'falling knife' and price convergence (between buyer and seller) seems tough."
Check out TheStreet's quote page for Research In Motion for year-to-date share performance, analyst ratings, earnings estimates and much more.
The other big name reporting on Thursday is
Nike
(NKE) - Get NIKE, Inc. Class B Report
. The average estimate of analysts polled by
Thomson Reuters
is for a profit of $1.37 a share in the sneaker maker's fiscal fourth quarter on revenue of $6.51 billion.
Nike shares peaked in early May at $114.81 and have since pulled back to close Wednesday at $98.11. Even with that slide though, the shares are still up 10% over the past year and 2% so far in 2012. The sell side is mostly bullish with 14 of the 22 analysts covering Nike at either strong buy (9) or buy (5) and the 12-month median price target at $123.
The company has a strong track record of beating Wall Street's consensus view, having done so in the past eight quarters. In March, when reporting its third-quarter results, Nike
forecast a decline in gross margin of around 100 basis points
because of the impact of inventory management efforts in Europe and China.
Also reporting on Thursday are
Accenture
(ACN) - Get Accenture Plc Class A Report
,
American Greetings
(AM) - Get Antero Midstream Corp. Report
,
Family Dollar Stores
(FDO)
,
Finish Line
(FINL)
,
Greenbrier Cos.
(GBX) - Get Greenbrier Companies, Inc. Report
,
Schnitzer Steel
(SCHN) - Get Schnitzer Steel Industries, Inc. Class A Report
,
Smith & Wesson
(SWHC)
, and
TIBCO Software
(TIBX)
.
The economic calendar includes some heavyweight numbers with weekly initial and continuing jobless claims at 8:30 a.m. ET and the third estimate of first-quarter gross domestic product also at 8:30 a.m. ET.
The consensus view is for initial claims to tick down to a still elevated 385,000 from 387,000 in the prior week, according to
Briefing.com
. GDP is expected to remain at 1.9%.
And finally, shares of
Flow International
(FLOW) - Get SPX Flow, Inc. Report
were active in Wednesday's extended session after the Kent, Wash.-based maker of industrial waterjet machines used for cutting applications reported fiscal fourth-quarter earnings of $2.6 million, or 6 cents a share, on revenue of $63.4 million.
The average estimate of analysts polled by
Thomson Reuters
was for a profit of 4 cents a share on revenue of $62.6 million in the April-ended quarter. The stock was last quoted at $3.40, up nearly 17%, on volume of more than 50,000, according to
Nasdaq.com
.
The big loser in late trades was
Synta Pharmaceuticals
(SNTA)
as investors appear unimpressed with the
results
of a phase 2b/3 study of the company's proposed treatment for patients suffering from advanced non-small cell lung cancer.
The stock, which has gained more than 60% so far in 2012, was last quoted at $5.35, down 26%, on volume of more than 200,000, according to
Nasdaq.com
.
--
Written by Michael Baron in New York.
>To contact the writer of this article, click here:
Michael Baron
.
Disclosure: TheStreet's editorial policy prohibits staff editors, reporters and analysts from holding positions in any individual stocks.