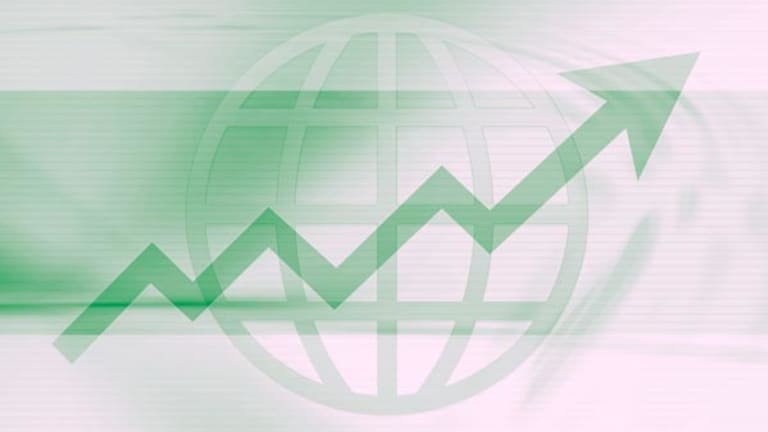 Publish date:
Market Preview: All Eyes on Ben
The Fed chief is under some serious pressure to find a way to justify keeping the spigot open a while longer.
The Fed chief is under some serious pressure to find a way to justify keeping the spigot open a while longer.
NEW YORK (
) -- The stage is set. Now it's up to Ben Bernanke & Co. to deliver the goods.
The idea that the
Federal Reserve
is on board with providing additional stimulus has evolved from a vague hope to a foregone conclusion in the past few weeks as June has seen the market (slowly but surely) claw back a fair portion of May's decline.
While stocks flagged a bit at the end of
, there is still a heavy expectation that the central bank's doves have to come up with more than a sympathetic policy statement. So just how accommodative will the Fed be?
"We see a very high probability of some sort of balance sheet action - QE, Twist, etc. - from the Fed this week," said Morgan Stanley early Tuesday. "Had there been amajor risk-on rally in financial markets in response to the election outcome in Greece we might have lost a bit of confidence in our Fed call. But it seems clear that there is no such response forthcoming and thus we continue to expect a significant policy announcement from the Fed this week."
UBS, however, isn't quite so sure. While many are expecting the expiration date for Operation Twist, the Fed's current bond maturity extension program, to get pushed back, the firm's view is that the current macro climate doesn't support taking this step.
"We continue to expect the Fed to refrain from further easing when the FOMC meeting ends this Wednesday," UBS said. "Although the economic data hints at a slowing in economic activity, both economic and financial conditions are better relative to those that existed when 'Twist' was launched last September."
UBS also thinks the central bank prefers to play defense rather than offense right now.
"
We believe that the Fed is moving to a more reactive stance," the firm said. "This shift is a consequence of the uncertainty surrounding the recent disappointing data and an attempt to conserve what limited ammunition they have left in the event of a messy end to the continuing European crisis or a chaotic end to the US fiscal cliff."
UBS is anticipating a change in the language of the policy statement, specifically saying it believes the Fed will acknowledge increased risks to its outlook and hint that it's willing to do more if the recent softness in the economic data continues or the situation in Europe worsens substantially. The firm allowed that an extension of Operation Twist is possible then offered up three reasons why it believes "outright balance sheet expansion" is unlikely.
"First, some members who may support easier conditions in the near term remain concerned about the overall size of the Fed's balance sheet and its impact on the eventual exit strategy," UBS said. "Secondly, balance sheet expansion would be negative for the dollar and, as such, an easing program that weakened the dollar would likely create concern within the Fed that it might add to Eurozone stress. Finally, balance sheet expansion would be considered to be more inflationary due to the currency impact and the risk it might drive a rebound in commodity prices that would further pressure US consumers."
Given the build-up, it seems reasonable to assume that the Fed will at least rationalize sticking with Operation Twist a bit longer, if only to maintain status quo on the home front while so much uncertainty is still swirling abroad.
As for Wednesday's scheduled news,
Bed, Bath & Beyond
(BBBY) - Get Report
is reporting its fiscal first-quarter results before Wednesday's opening bell, and the average estimate of analysts polled by
Thomson Reuters
is for a profit of 84 cents a share in the May-ended period on revenue of $2.25 billion.
Shares of the Union, N.J.- based home products company, which were already up more than 25% so far in 2012, hit a new 52-week high of $75.84 during Tuesday's session before closing at $74.72.
The company has beaten the consensus view in eight straight quarters, delivering an average upside surprise of 11.3%, but the sell side has its shares of doubters with 13 of the 28 analysts covering the stock at either hold (12) or underperform (1), and the 12-month median price target at $75.50.
The big news of late for Bed, Bath & Beyond, of course, is its agreement to acquire
Cost Plus
(CPWM)
for $495 million in cash on May 9. The company also followed that up by announcing plans to buy privately held Linen Holdings, a distributor of bath, bed and table linens as well as other textile products, for $105 million on June 1.
UBS, which has a neutral rating on Bed, Bath & Beyond, boosted its price target on the stock to $73 from $71 on Friday, saying it expects an "all-around good" quarter from the company because most datapoints -- industry retail sales, Web traffic -- indicate business has remained strong the past few months. It said cost increases could be an issue.
"We expect to see some gross margin pressure," the firm said. "Anything more than a 40-50 bps
basis point decline would probably put some strain on the stock in the near-term."
As for the acquisition binge, UBS likes the deals but notes the transactions do present execution challenges.
"It's natural to wonder what has prompted the deal-making since BBBY had been dormant in this regard since '07," the firm said. "The skeptic would argue it's to compensate for the potential of slowing core growth. Most likely, BBBY is just finding ways to deploy its ample FCF. But, between these deals, consolidating its offices, & operating the business, there is a bit more execution risk these days."
Check out TheStreet's quote page for Bed, Bath & Beyond for year-to-date share performance, analyst ratings, earnings estimates and much more.
Other companies slated to reporting quarterly results on Wednesday include
Actuant
(ATU)
,
Goodrich
(GR)
,
Micron Technology
(MU) - Get Report
,
Red Hat
(RHT) - Get Report
,
Sonic
(SONC)
, and
Steelcase
(SCS) - Get Report
.
Other than the Fed decision, which arrives at 12:30 p.m. ET and will be followed by a Bernanke press conference, the economic calendar includes the Mortgage Bankers Association's weekly application index at 7 a.m. ET, and weekly crude inventories data at 10:30 a.m. ET.
And finally,
Adobe Systems
(ADBE) - Get Report
was a big mover in Tuesday's after-hours session after the publishing software maker offered up a
for its fiscal third quarter because of a "weaker demand forecast" for Europe.
San Jose, Calif.-based Adobe forecast non-GAAP earnings of 56 to 61 cents a share for the three months ending in August on revenue of $1.075 billion to $1.125 billion. The current average estimate of analysts polled by
Thomson Reuters
is for a profit of 61 cents a share on revenue of $1.133 billion.
The stock was last quoted at $31.60, down nearly 4%, on volume of roughly 800,000, according to
Nasdaq.com
. Adobe also tweaked its full-year outlook a bit, narrowing its forecast to non-GAAP earnings of $2.40 to $2.46 a share from a prior range of $2.38 to $2.48 a share.
--
Written by Michael Baron in New York.
>To contact the writer of this article, click here:
Michael Baron
.
Disclosure: TheStreet's editorial policy prohibits staff editors, reporters and analysts from holding positions in any individual stocks.