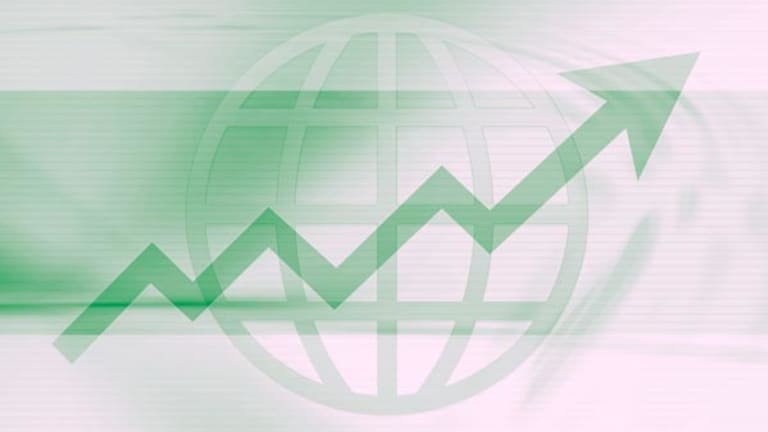 Market Preview: A September to Dread?
The historical data shows stocks typically head back down when the kids head back to school.
NEW YORK (
) -- The end of summer is always bittersweet with kids across the country leaving the life of leisure behind to return to school. This year, though, investors may be dreading September's arrival as well.
Sam Stovall, chief equity strategist at
S&P Capital IQ
, sees "a calendar of concerns" ahead that could put the squeeze on equities after the strong rally since early June.
"Now, however, investors are faced with a wait-and-worry week that includes tropical storm Isaac, the Republican Convention, and the Jackson Hole symposium, before they can look forward to relaxing during the upcoming Labor Day weekend," Stovall said early Monday. "Then
they have to contend with the S&P 500's performance in September, the weakest of all 12 months since 1990, 1970, 1945, 1929 or 1900."
According to
S&P Capital IQ
data, the average performance for the S&P 500 in September since 1900 is a decline of 0.7%. Since 1929, the average drop for the index is 1.2%. In election years, the results have been better though with September showing roughly a flat performance since 1900, rising 15 times while falling 13 times.
Stovall doesn't anticipate either
Chairman Ben Bernanke or
European Central Bank
President Mario Draghi will provide much detail on potential monetary policy actions in their speeches at the end of this week.
He believes there are still too many meetings and datapoints ahead for either leader to show their hand just yet. Among the big upcoming events are the meeting of German Chancellor Angela Merkel and Spanish President Mariano Rajoy on Sept. 6 to discuss whether Spain will need additional bailout funds; the U.S. jobs report for August on Sept. 7, and the Fed's next policy meeting on Sept. 12-13, to name a few.
"We think there will be more analytical rhetoric surrounding these opaque statements
in Jackson Hole than gale-force winds swirling around the Gulf of Mexico, as much still needs to be accomplished in September before either central bank president can reveal future plans to stimulate the U.S. economy or continue to protect the euro," Stovall explained.
For its part, Deutsche Bank expects Bernanke will try to maintain the status quo in his speech.
"In our view, the Chairman may not commit to any particular policy option in his Jackson Hole speech, though he will make clear that the Committee maintains an easing bias. The August employment report could be the deciding factor," the firm said Monday, adding later: "In the meantime, we expect them to enact a 'verbal easing' by extending the guidance on the fed funds exit from late 2014 to late 2015. In turn, we have pushed out our expectations for the first fed funds rate increase from late 2013 to late 2014."
Deutsche Bank is expecting nonfarm payrolls to show an increase of 150,000 in August, which would be well above the current consensus estimate of 105,000. The firm believes a reading below 100,000 would prompt the Fed to "opt for a more aggressive response in September."
UBS also sees the August employment report as key to what the Fed does next, calling the datapoint "most critical" to the final outcome of the central bank's next policy meeting.
"Bernanke will probably explain what mechanisms the Fed would use to ease policy further but avoid a promise of further easing," the firm said of its expectations for the Jackson Hole speech. "Some discussion of a mechanism to open up bank lending channels via the Fed's discount window in particular seems quite likely. Our US team continue to see the odds of Fed easing at the September FOMC meeting at close to 50-50."
In the meantime,
Apple
(AAPL) - Get Free Report
could continue to dominate the spotlight. Monday saw the stock, up 67% so far in 2012, hit another all-time high after the company's patent lawsuit victory over
Samsung
. Jefferies, already bullish with a buy rating and $900 price target, gushed about the news and said it expects the company to go after other Android players now.
After Monday's closing bell, Apple promoted Dan Riccio and Craig Federighi to senior vice presidents and said Bob Mansfield, who was going to retire, will stay with the company to work on future projects. Mansfield is senior vice president of hardward engineering at Apple, reporting to CEO Tim Cook.
Apple is expected to unveil the iPhone 5 on Sept. 12 but before then,
Amazon.com
(AMZN) - Get Free Report
will be looking to create some buzz with its own press event on Sept. 6. Bank of America Merrill Lynch anticipates the company will unveil a new Kindle Fire product line, looking to get the jump on Apple's iPad Mini.
"We expect an improved Fire tablet and Amazon to price aggressively as Fire distribution has multiple goals: 1) to provide an integrated vehicle to sell digital media; 2) to acquire new Amazon Prime subs; and 3) to control the mobile/couch commerce user experience," the firm said in its preview of the event on Monday. "We think Amazon needs much improved tablet specs vs last year and a low price point to support recent positive sentiment."
Specifically B of A, which maintained a buy rating on the stock, is expecting a new 7-inch model for release in the fourth quarter and for Amazon to lower the price of the existing Kindle Fire to at least $179.
"We believe Amazon is set up well into 4Q; a play on our mobile marketplace theme and should see accelerating growth in 4Q," the firm said. "We also believe positive Street views on agrowing distribution advantage & GM
gross margin growth will outweigh opex margin pressure concerns. Given iPad Mini risk, unless the Fire has best-of-breed specs or a low price point, we see the Fire launch as more of a sentiment risk than catalyst."
Amazon shares closed Monday at $243.93, down 0.73% on the day, but still up more than 40% year-to-date.
As for Tuesday's scheduled news, it's a light earnings day with
Bank of Montreal
(BMO) - Get Free Report
,
Brown Shoe
(BWS)
,
Concurrent Computer
(CCUR)
,
Movado Group
(MVO) - Get Free Report
and
Sanderson Farms
(SAFM) - Get Free Report
among the few names on the docket.
The economic calendar features the S&P/Case-Shiller home price index for June at 9 a.m. ET and consumer confidence for August at 10 a.m. ET.
And finally,
PVH Corp.
(PVH) - Get Free Report
was a standout gainer after Monday's close after the New York City-based apparel maker topped Wall Street's earnings expectations for its fiscal second quarter and gave a strong outlook.
The company, whose brands include Calvin Klein and Tommy Hilfiger, reported non-GAAP earnings of $92 million, or $1.25 a share, on revenue of $1.34 billion for the three months ended in July, beating the average estimate of analysts polled by
Thomson Reuters
for a profit of $1.20 a share.
For its fiscal third quarter ending in October, PVH forecast non-GAAP earnings of $2.20 to $2.25 a share vs. the current consensus view of $2.20 a share. The stock was last quoted at $92.75, up 4.8%, on after-hours volume of nearly 220,000, according to
Nasdaq.com
.
--
Written by Michael Baron in New York.
>To contact the writer of this article, click here:
Michael Baron
.
Disclosure: TheStreet's editorial policy prohibits staff editors, reporters and analysts from holding positions in any individual stocks.