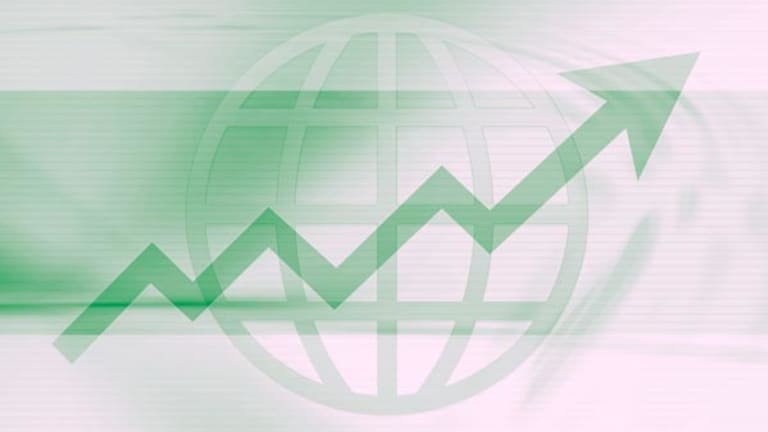 Market Preview: A Bigger Bounce
There may be some room to run ahead of Friday's jobs report but the ride to more gains for stocks could get bumpy fast.
NEW YORK (
) -- Seems like it was the long weekend as much as anything brought out the
but the road to a bigger bounce gets bumpier from here.
Sam Stovall, chief equity strategist at
S&P Capital IQ
, expects the U.S. economic data to be favorable this week but notes investors will soon be facing a lull in the headlines on a number of other fronts once the big buildup to Friday's jobs report is over.
"As we head into the final week of trading, investors are hoping for an end-of-month respite before they spend the following two weeks waiting - waiting for the outcome of the Greek national elections that may place the country at increase peril of leaving the euro, waiting for the U.S. Supreme Court to weigh in on the legality of the insurance mandate within the Affordable Care Act, as well as waiting for fresh data from the U.S. and China on the prospects of slowingexpansion or renewed recession," he wrote in commentary released early Tuesday.
The historical record for June skews negative with the
S&P 500
averaging a decline of 0.4% since 1945, making it the fourth-worst month of the year. In addition, when following a May that features a more than 5% drop, the S&P 500 has averaged an additional decline of another 1.8%, sinking in four of the previous seven instances.
Stovall's advice is for dealing with this waiting game is simple: Play it safe.
"Heavy issues still weigh on investors' minds, much of which won't be cleared up until the second half of the month," he said. "As a result, we see choppy market action as investors jockey for placement just before the announcements. Since we still view the risks to be greater than the potential rewards, we advise investors to maintain a neutral allocation and balanced sector exposure."
Meantime, there was a bit more bullishness out there on Tuesday than has been seen in the past few weeks. Canaccord Genuity was among those speaking up, outlining why it's sticking with a year-end target of 1575 for the S&P 500, a level that implies potential upside of more than 18% from Tuesday's finish at 1332.
Coming off a solid if not stunning earnings season, the firm believes the market is currently in a "well-defined intermediate-term uptrend" and argues that this recent pullback has priced in a U.S. recession that it just doesn't believe will come to pass.
"What drives our longer-term fundamental equity market opinion is the direction of earnings, which is driven by economic activity and whether companies have access to money in order to grow," Canaccord said. "Recessions happen when companies need money and don't have any access to it, and therefore have to cut back production, employment and inventories. We remainfundamentally bullish because Corporate America has historic access to money in order to grow and that is VERY different than those prior periods when we adopted a negative market opinion."
The firm said its price target is based upon a 15X multiple for the index using its top-down estimate for operating earnings per share of $105.
"Until this past year, periods of sub-3% core inflation suggested the equity market should trade at a minimum 15 multiple," Canaccord said. "The continuing European Debt Crisis andsubsequent drop in global equity markets, coupled with fear of the coming "Fiscal Cliff" inthe U.S., continues to price in (via multiple compression) a recession that remains unlikelygiven the historic availability of money. We would therefore focus additional equitycommitments into Financials, Information Technology, and Industrials as further evidenceof sustainable improvement in (1) consumer sentiment, (2) employment, and (3) housingemerges."
As for Wednesday's scheduled news, there isn't much to get excited about. The headlines from Spain will weigh heavily as the European Central Bank has
the country's $24 billion bailout plan for
Bankia
, its fourth-largest financial institution. That sends Spain back to the drawing board with regulators saying a direct capital infusion will be required.
Adding to the uncertainty is news that Miguel Angel Fernández Ordóñez, the current governor of the Bank of Spain, plans to step down at the end of the week.
Back stateside, investors will watching to see
Facebook
(FB) - Get Meta Platforms Inc. Class A Report
can arrest its freefall. The social networking giant lost nearly 10% of its market capitalization on Tuesday with the stock
quickly becoming a favorite of short sellers
.
Not helping matters were reports that Facebook was already planning to go shopping again; this time targeting
Opera Software
, a Norway-based developer of web browsing applications. Wedbush Morgan was out early Tuesday, reiterating its outperform rating and $44 price target on the stock but exuberance fell on deaf ears.
Drilling down, the firm's bull case for Facebook does include a fair amount of wishful thinking while glossing over the missteps in the immediate term.
"Facebook has built a huge moat between it and its competitors, and we endorse Mr. Zuckerberg's mission (if not his wardrobe)," Wedbush said. "As Facebook enhances the user experience, we expect three things to happen: (1) a better experience will lead to more users; (2) a better experience should also lead to more engagement; and (3) a greater user base that spends even more time than the current user base will likely be an irresistible target for advertisers."
Of the $44 target, which implies upside of more than 50% from Tuesday's close at $28.84, Wedbush said: "We think that our price target is warranted due to Facebook's huge upside potential for revenue and earnings growth."
Therein may lie the problem though as Facebook seems to have priced in a whole lot of upside potential at that $38 debut price. There's also the impression that CEO Mark Zuckerberg may not care all that much what his new investors (or even advertisers) think to fight against.
"We believe 'hoodiegate' -- when CEO Mark Zuckerberg wore a hoodie to a meeting with presumably conservatively-dressed investment bankers and potential investors at the beginning of the IPO roadshow -- highlighted the lack of concern for investors," Wedbush wrote. "As a self-described 'hacker' with a famously maverick approach to technology and business, we believe Mr. Zuckerberg could have used the road show as an opportunity to show his respect for the needs of his prospective investors, but instead chose to let doubts about his leadership linger."
There's definitely a
how low can it go
-level of drama around Facebook right now with sentiment overwhelmingly negative after the missteps in the execution of the IPO, and the questions about underwriters lowering estimates while also boosting the size of the offering. Stay tuned.
The earnings docket features
Coldwater Creek
(CWTR)
,
Daktronics
(DAKT) - Get Daktronics, Inc. Report
,
Fresh Market
(TFM)
,
Lions Gate Entertainment
(LGF)
,
Magal Security Systems
(MAGS) - Get Magal Security Systems Ltd. Report
,
Teavana Holdings
(TEA)
,
TiVo
(TIVO) - Get TiVo Corp. Report
, and
Yingli Green Energy Holding
(YGE)
.
The economic calendar is light with just the Mortgage Bankers Association's weekly application index at 7 a.m. ET; and pending home sales for April at 10 a.m. ET.
And finally,
Research In Motion
(RIMM)
will be in focus on Wednesday after the BlackBerry maker warned that more tough times lie ahead as it forecast an operating loss for its fiscal first quarter and said "our financial performance will continue to be challenging for the next few quarters."
The stock was last quoted at $10.31, down 8.2%, on late volume of nearly 7 million, according to
Nasdaq.com
, as investors weren't all that jazzed about the company's decision to hire bankers to help with its strategic review; instead choosing to dwell on the continued business weakness and plans for a round of layoffs later in the year.
At this rate, the launch of BlackBerry 10, expected later in the year, may come too late. Expecting investors to be as patient as CEO Thorsten Heins seems to be as the competition, most notably
Apple
(AAPL) - Get Apple Inc. Report
and its iPhone, continues to grab market share could be too much to expect.
--
Written by Michael Baron in New York.
>To contact the writer of this article, click here:
Michael Baron
.
Disclosure: TheStreet's editorial policy prohibits staff editors, reporters and analysts from holding positions in any individual stocks.