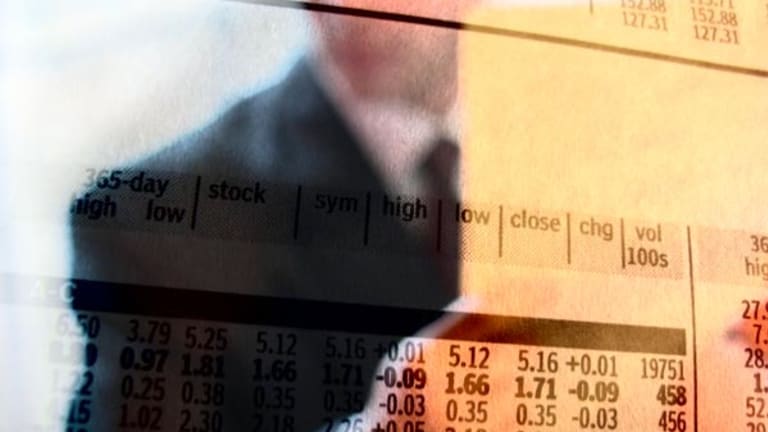 Market Opens Higher Despite Jobs Data
The major indices were higher Friday morning, as the latest unemployment data was released.
The major indices were higher Friday morning, as the latest unemployment data was released.
Stocks in New York turned higher on Friday's open as traders looked past steep increases in unemployment numbers for February.
The
Dow Jones Industrial Average
was up by 48 points at 6642, with the
S&P 500
higher by 4 points at 687. The
Nasdaq
was rising by 6 points to 1306.
In arguably the most-anticipated data of the week, The Labor Department said early Friday that non-farm payrolls continued to fall sharply, decreasing by 651,000, basically in line with expectations. Notably, the government also revised the figure for January, to 655,000 from the initial estimate of 589,000.
The number of unemployed people rose by 5 million people over the last year to 12.5 million through February. The
unemployment rate
rose more than expected, to 8.1% in February from 7.6% in January. It's now at its highest rate since 1983.
The S&P fell to its lowest level since September 1996, and the Nasdaq fell below its Nov. 20 closing low.
Financials took a beating after Moody's Investors Service said it might downgrade its ratings of
Wells Fargo & Co.
(WFC) - Get Report
and
Bank of America
(BAC) - Get Report
out of caution for potential loan losses on Thursday.
Early Friday,
Wells Fargo
(WFC) - Get Report
to 5 cents a share from 34 cents. The bank says the move will allow it to retain an additional $5 billion in common equity in 2009.
Meanwhile,
Morgan Stanley
(MS) - Get Report
is seeking
to lure more high-net-worth clients
by offering Federal Deposit Insurance Corp. insurance on deposits ranging from $1 million to $100 million,
Dow Jones Newswires
reports.
In commodities, oil was rising 92 cents to $44.53 a barrel, while gold rose $14.20 to 942.
Longer-dated Treasuries were rising. The 10-year note was adding 1-11.5/32 to yield 2.8%, and the 30-year was adding 3-03.5/32, yielding 3.5%. The dollar was recently weaker against the yen, pound and euro.
Stocks overseas were mixed. The FTSE in London and the DAX in Frankfurt were recently higher by about 1% apiece. In Asia, Hong Kong's Hang Seng and Japan's Nikkei closed lower by 3.5% and 1.4%, respectively.