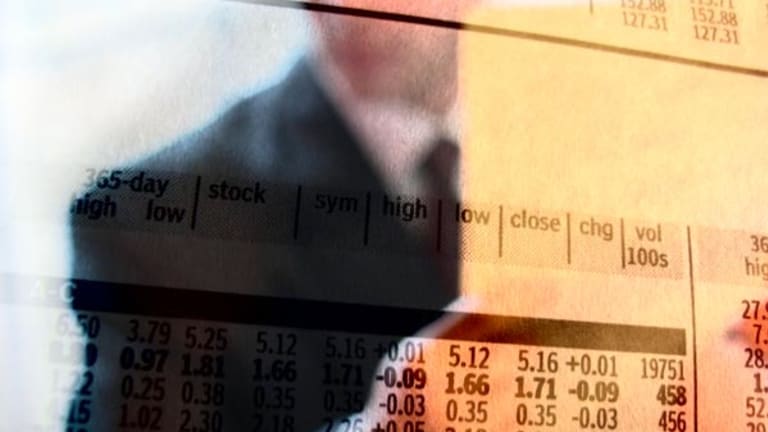 Stocks Close Higher as Consumer Sentiment, Fed Boost Confidence
Stocks moved higher Friday amid a stronger reading for consumer confidence, buoyed by assurances the Fed Reserve will continue to support markets.
NEW YORK (TheStreet) -- Stocks closed higher Friday amid a stronger reading for consumer confidence, buoyed by assurances Thursday that the Federal Reserve will continue to support markets.
The Dow Jones Industrial Average increased 0.3% to 16,321.90, while the S&P 500 was 0.28% higher at 1,859.45. The Nasdaq slid 0.25% to 4,308.12. The Dow, S&P and Nasdaq this week gained 1.4%, 1.3% and  1.1%, respectively. 
The U.S. fourth-quarter GDP estimate came in broadly as expected at 2.4%, down from the advance estimate of 3.2%. The weaker data reflected a deceleration in private inventory investment, a larger decrease in federal government spending and downturns in residential fixed investment and state and local government spending.
The Reuters/Michigan Consumer Sentiment Index rose to 81.6 in February from 81.2 in the prior month, beating expectations for a result of 81.3. The Chicago PMI gained momentum in February, rising to 59.8 from 59.6 in January. Gains in employment offset falls in new orders, production and order backlogs.
January pending homes sales disappointed, edging up 0.1% to 95.0 against expectations for a 2% gain. Poor weather was a factor, according to the National Association of Realtors.
International markets were mixed, with the FTSE 100 in London closing down 0.01%, Germany's DAX gaining 1.08%, the Hong Kong Hang Seng settling up just 0.04%, and the Nikkei 225 sliding 0.55%.
Headlines overseas focused on Federal Reserve Chairwoman Janet Yellen's testimony, elevated Russia-Ukraine tensions and the declines in the Chinese yuan currency that many believe is attributable to moves by China's central bank. Also out overnight was low February eurozone inflation data, as joblessness stayed at high levels, ahead of the European Central Bank's policy meeting next week.
U.S. markets closed at a record high Thursday as Yellen testified before the Senate Banking Committee in Washington, acknowledging that economic data had been softer since her last appearance. She said low inflation gave the central bank room to pursue a higher employment target -- assuring the market that monetary policy would remain supportive.
Monster Beverages (MNST) - Get Free Report was a top gainer in the S&P, up 4% after sales beat estimates. Other top gainers included Best Buy (BBY) - Get Free Report and Target (TGT) - Get Free Report up 4.2% and 3.1% respectively. Jos. A. Bank Clothiers (JOSB) climbed 3% after turning down Men's Wearhouse's (MW) $63.50 a share offer but indicating that it wouldn't rule out a deal on sweetened buyout terms.
On the flipside, military contractor KBR (KBR) - Get Free Report tumbled 13.5% after forecasting earnings per share of $1.75 to $2.10 in 2014, less than Wall Street estimates. It posted fourth-quarter revenue of $1.7 billion, missing the $1.93 billion average analyst projection. Pier 1 Imports (PIR) - Get Free Report slumped 6% after announcing that the company continues to experience significant disruption from adverse weather in many of its major markets, resulting in considerably softer store traffic and forcing it to lower its fourth-quarter guidance.
-- By Jane Searle, Andrea Tse and Joe Deaux in New York