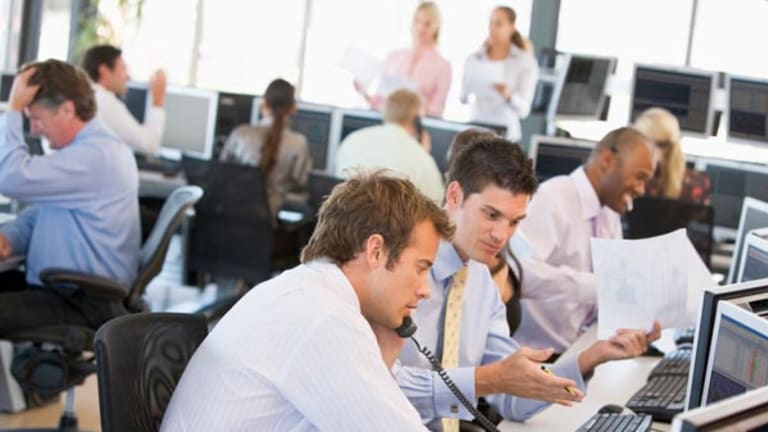 Stocks Drop Amid Fears of China Slump, Fed Tapering
U.S. stock fell Monday as concern that emerging markets, led by China, are showing signs of slow growth offset Caterpillar's positive full-year outlook.
NEW YORK (TheStreet) -- U.S. stocks dropped Monday as December homes sales fell and weakness in emerging markets pointed to lower demand for U.S. exports. Markets continued their decline for the month as investors braced for the possibility the Federal Reserve will announce a further tapering of its bond-buying stimulus program at the conclusion of a two-day meeting that ends Jan. 29.

The S&P 500 lost 0.4% to 1,783.92 while the Dow Jones Industrial Average was little changed at 15,872.97. The Nasdaq was tumbled 0.9% to 4,090.03.
A sell-off in emerging market currencies has triggered fears of more volatility as stocks in the developing world are off to their worst start for a year since 2009.
December new home sales fell for a second consecutive month (by 7%) though overall, sales for 2013 were still at their highest level in five years.
The Federal Open Market Committee's policy meeting announcement takes place at 2 p.m. EST on Wednesday. "Despite emerging concerns about emerging markets and a weak December payroll report, we look for the Fed to continue the tapering process announced at the December meeting, reducing purchases by another $10 billion," Drew Matus, deputy U.S. chief economist at UBS Securities in Stamford, Conn., said in a note.
Caterpillar was up 3.93% after announcing stronger than expected 2014 outlook and fourth-quarter results, and a new $10 billion stock repurchase program. IPhone and iPad maker Apple  (AAPL) - Get Apple Inc. Report is expected by Wall Street to report fiscal first-quarter earnings after Monday's closing bell of $14.07 a share on revenue of $57.46 billion.
Texas factory activity increased for the ninth month in a row in January, according to the Federal Reserve Bank of Dallas' Texas Manufacturing Outlook Survey. Texas produces more than 11% of total manufactured goods in the U.S.
Major global markets were in the red. Germany's DAX was falling 0.46% while the UK FTSE was off 1.70%. The Hang Seng closed down 2.11% while the Nikkei shed 2.51%.
-- By Jane Searle in New York.