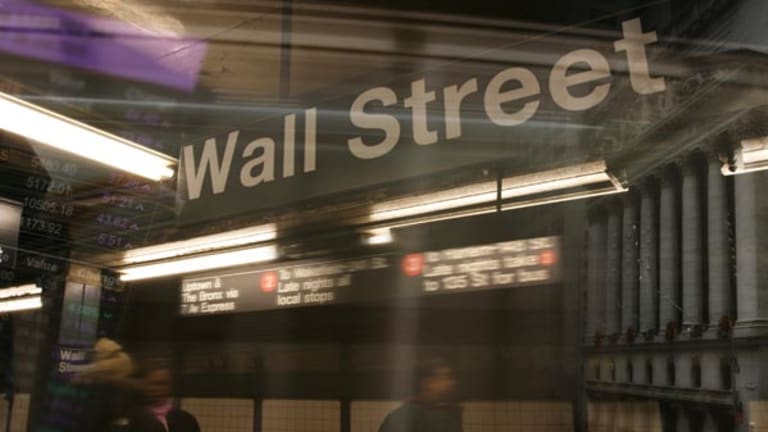 Publish date:
[video] Market Hustle: Spend, Spend, Send, Black Friday Pushes Futures Higher
Stock futures are signaling a higher open on Wall Street Friday.
Stock futures are signaling a higher open on Wall Street Friday.
NEW YORK (TheStreet) -- U.S. stock futures were eyeing gains Friday as trading resumes for an abbreviated session following the Thanksgiving holiday.
S&P 500 futures were up 3.5 points, or 2.12 points above fair value, to 1,807.75. The benchmark index has logged a year-to-date gain of 26.7%. 
Futures for the Dow Jones Industrial Average were higher by 39 points, or 33.67 points above fair value, to 16,113 after the blue-chip index rose to a record 16,097.33.
Futures for Nasdaq were gaining 13.5 points, or 14.47 points above fair value, to 3,482 as Apple increased 0.77% to $550.22 on a Kantar Worldpanel ComTech report saying that 76% of all smartphones sold in Japan last month were from Apple.
The economic and corporate calendars are sparse Friday as the U.S. stock market ends trading at 1 p.m. New York time, and the bond market closes at 2 p.m. "Black Friday," with its usual mix of high-expectations and anxieties, kicks off the holiday shopping period amid a stronger-than-expected rise in November consumer sentiment, according to the Thomson Reuters/University of Michigan report published Wednesday.
Jan Hatzius, Goldman Sachs' chief economist in New York, noted in his daily commentary, that "U.S. economic growth is likely to accelerate in 2014, as the fiscal drag diminishes but the positive impulse from the private sector remains sizable. Even if inflation stays low, as we expect, stronger growth is likely to persuade Fed officials to taper their QE program."
Overseas markets were mixed.
The Nikkei 225 in Japan fell 0.41% to 15,661.87, falling from a six-year high on a raft of profit-taking.
The Hong Kong Hang Seng increased 0.39% to its highest close since April 27, 2011 at 23,881.29, lifted by the anticipation of sweeping policy reforms in China.
-- Written by Andrea Tse