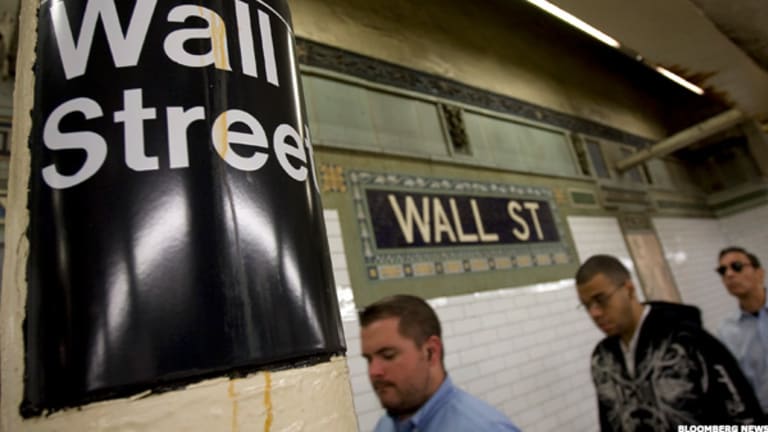 March 30 Premarket Briefing: 10 Things You Should Know
U.S. stock futures rise Wednesday after Federal Reserve Chair Janet Yellen says the central bank will move slowly to raise interest rates.
Here are 10 things you should know for Wednesday, March 30:
1. -- U.S. stock futures rose Wednesday after Federal Reserve Chair Janet Yellen said the U.S. central bank would move slowly to raise interest rates.
European stocks traded higher while Asian shares ended the trading session mostly higher. Japan's Nikkei bucked the trend, however, falling 1.3%, as the yen rose against the dollar.
Oil prices in the U.S. gained 1.6% early Wednesday to $38.90 a barrel.
2. -- The economic calendar in the U.S. Wednesday includes the ADP National Employment Report for March at 8:15 a.m. EDT, and Crude Inventories for the week ended March 26 at 10:30 a.m.
3. -- U.S. stocks on Tuesday rose following Yellen's soothing words on interest rates, reiterating that they would probably climb only gradually.
The S&P 500 added 0.88% and the Dow Jones Industrial Average gained 0.56%, both closing at year-to-date highs. The S&P moved back into positive territory for the year, and the Nasdaq climbed 1.7%.
4. -- Boeing (BA) will eliminate about 4,000 jobs in its commercial airplanes division by the middle of 2016 and another roughly 550 jobs in a division that conducts flight and lab tests, Reuters reported.
The planemaker will reduce 1,600 positions in the commercial airplanes division through voluntary layoffs, while the rest of the cuts are expected to be completed by leaving open positions unfilled, spokesman Doug Alder told Reuters.
"While there is no employment reduction target, the more we can control costs as a whole the less impact there will be to employment," Alder said.
The job cuts, which will include hundreds at executive and managerial positions, will not be done through involuntary layoffs, Alder said.
Boeing also will cut about 10% of the roughly 5,700 jobs in its test and evaluation division, which conducts flight and lab tests, spokeswoman Sandra Angers told Reuters.

The news of the job cuts at Boeing was first reported by the Seattle Times, which obtained an internal Boeing document.
5. -- Foxconn (HNHPF) , the Taiwanese company that assembles Apple's iPhones, agreed Wednesday to buy control of Sharp (SHCAY)  for $3.5 billion.
The acquisition marks the first takeover of a major Japanese electronics producer by a foreign company, according to the Associated Press.
Foxconn, also known as Hon Hai Precision Industry Co., said it would buy 66% of Sharp. The price of 389 billion yen was a reduction of 100 billion yen, or about 20%, from the 489 billion yen ($4.4 billion) which Sharp said on Feb. 25 that Foxconn had agreed to pay. The Taiwanese company said at the time it wasn't ready to sign a deal.
6. -- If the Department of Justice asks a New York court to force Apple (AAPL) to unlock an iPhone, the tech giant could push the government to reveal how it accessed the phone which belonged to a shooter in San Bernardino, a source familiar with the situation told Reuters.
The Justice Department will disclose over the next two weeks whether it will continue with its bid to compel Apple to help access an iPhone in a Brooklyn drug case, according to a court filing on Tuesday.
The Justice Department this week withdrew a similar request in California, saying it had succeeded in unlocking an iPhone used by one of the shooters involved in a rampage in San Bernardino in December without Apple's help.
Reports this week said Israeli company Cellebrite provided the tool that helped the FBI unlock the San Bernardino shooter's iPhone.
Apple is a holding in Jim Cramer's Action Alerts PLUS portfolio.
7. -- Spotify, the music-streaming site, raised $1 billion in convertible debt from investors, people familiar with the matter told The Wall Street Journal.
Private-equity firm TPG, hedge fund Dragoneer Investment Group and clients of Goldman Sachs participated in the deal, which has been signed and is expected to close at the end of this week, the people told the Journal.
In June 2015, Spotify was valued at $8.5 billion.
McCormick is now offering 65 pence a share in cash after seeing two previous offers of 52 pence and 60 pence a share fall flat.
In a statement, McCormick said it believes its latest offer "is highly deliverable" and should be well-received by shareholders of Premier.
9. -- Sonic (SONC) , the drive-in restaurant chain, reported adjusted earnings of 18 cents a share in its fiscal second quarter, topping analysts' estimates of 16 cents.
Revenue for the quarter was $133.26 million, which surpassed Wall Street's expectations of $127.7 million.
Same-store sales rose by 6.5% during the quarter, the company said.
10. -- Earnings are expected Wednesday from Carnival (CCL) , Lululemon Athletica (LULU) , Micron Technology (MU) and UniFirst (UNF) .