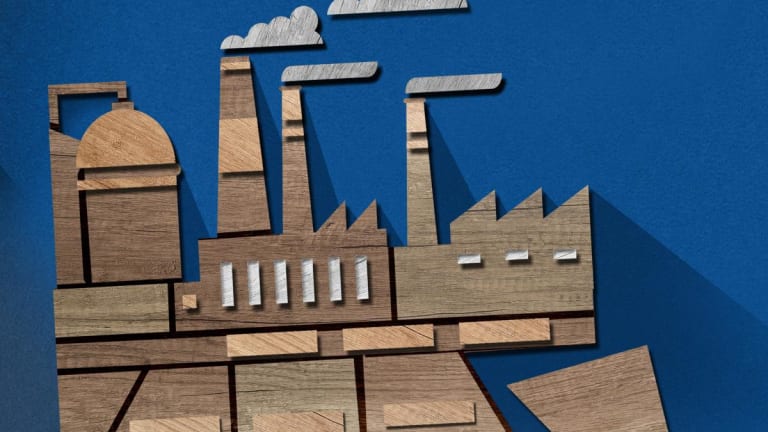 U.S. Manufacturing Activity Rebounds From Lowest in Two Years
Activity in the U.S. manufacturing sector increased faster than expected last month, a new report shows, as the economy continues to give off mixed data signals.
U.S. manufacturing activity increased faster than expected last month, a new report showed, as the economy continued to give off mixed data signals.   
The Institute of Supply Management said its latest survey of manufacturing-industry purchasers produced an index reading of 55.3, up from 54.2 in February, the lowest reading in two years. Economists had projected a March reading of 54.5.
The latest survey reveals "continued business strength, supported by gains in new orders and employment," the institute said in a press release.  
Recent data have provided mixed data on the economy, as the stimulus fades from President Donald Trump's late-2017 tax cuts. Although most forecasters expect positive growth this year, they expect a slowdown from last year's pace of about 3%, and a majority of economists expect a recession within the next three years. 
Trump administration officials have insisted that the growth will remain at least at 3% this year, in keeping with promises made when they were campaigning for the tax cuts. 
The manufacturing index is monitored by economists as a leading indicator of where the economy is headed, and thus can provide investors with an early glimpse of how Federal Reserve officials might set benchmark U.S. interest rates in coming months.    
So far this year, Fed officials led by Chair Jerome Powell have held off on interest-rate increases after three years of hikes, saying that they'll wait for signs of economic strength to appear before tightening monetary conditions further. The central bank's pause helped fuel a 13% rally during the first three months of 2019 in the S&P 500 index of large U.S. stocks, the biggest quarterly gain in nearly a decade.  
A separate report Monday showed that U.S. retail sales unexpectedly declined in February, adding to signs that consumers might be cutting back, and confidence waning.
Retail sales fell by 0.2% in February on a seasonally adjusted basis, the Census Bureau reported. That compares with a revised 0.7% increase the prior month, and economists had projected a gain of 0.3% during February based on a survey by the data provider FactSet.
Severe weather may have also played a role in the "soft" retail sales, Deutsche Bank economists told clients in a note prior to the Census Bureau's report. 
Excluding motor vehicles and parts, retail sales fell by 0.4% from January's levels, according to the Census.
Ian Shepherdson, chief economist for the forecasting firm Pantheon Macroeconomics, wrote in a note to clients that a recent rise in gasoline prices may have cut into retail sales.
"It's very clear that the rate of growth of retail sales has stepped down since last fall, but that was inevitable as the impact of the tax cuts and the drop in gas prices faded," he wrote. 
However, he estimated, consumers' income will still grow at 4.5% to 5.5% this year, enough to keep customers shopping. 
"We expect a much better second quarter once the transition from last year's binge is over," Shepherdson wrote. 
Will I Have Enough Money to Retire?
Want to learn about retirement planning from some of the nation's top experts? Join TheStreet's Robert "Mr. Retirement" Powell live in New York on April 6 for our Retirement Strategies Symposium. For a limited time, tickets are available for $99 for this full-day event. Check out the agenda, learn about the speakers and sign up here.