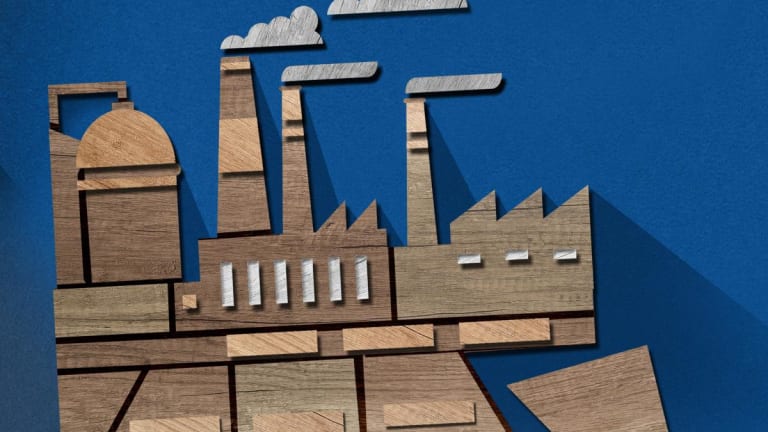 Manufacturers Poised for Rebound After March Gain in Durable Goods
New orders for manufactured durable goods rose by 2.7% in March to $6.8 billion, the U.S. Census Bureau reports, faster than the 0.75% gain projected by economists.
U.S. factories reported a faster-than-expected increase last month in new orders for long-lasting machinery and equipment, offering a positive sign for manufacturers such as Boeing (BA) - Get Boeing Company Report and Ford  (F) - Get Ford Motor Company Report following a recent slump.
New orders for manufactured durable goods rose by 2.7% in March to $6.8 billion, the U.S. Census Bureau reported. Economists surveyed by the data provider FactSet had expected an increase of just 0.75%, on average. The prior month durable goods orders had fallen by a revised 1.1%.
The monthly durable-goods report is a key indicator of how busy factories will be in the future, and a slew of recent data have suggested that manufacturers were cutting back amid signs that the U.S. economy was slowing. 
Yet just in the past month, economists have turned more bullish, partly thanks to this year's rebound in stock markets and indications from Federal Reserve officials that no further increases in official U.S. interest rates are likely this year. Lower borrowing costs could encourage businesses and households to take out new loans, potentially leading to increases in output, hiring and consumption.  
March's jump in durable-goods orders was partly due to higher demand for civilian aircraft, which can vary widely from month to month, according to Ian Shepherdson, chief economist at the forecasting firm Pantheon. 
Orders for transportation equipment jumped by 7.1%, following a 2.9% decline the previous month, fueled by higher demand for aircraft and motor vehicles and parts, the Census report showed.  
Excluding transportation equipment, durable-goods orders rose 0.4%, faster than economists' projections for a 0.3% increase. 
Economists track new orders for durable goods -- typically expensive items designed to last for three years or more, including machines, cars, refrigerators and bricks -- to gauge whether manufacturing executives are confident enough in the business outlook to invest capital in future business expansions or hire additional personnel.
"The jump in orders could easily be revised down substantially, but for now it is a very welcome surprise, adding to the evidence that the manufacturing downturn is coming to an end a bit sooner than we had anticipated," Shepherdson wrote Thursday in a note to clients.