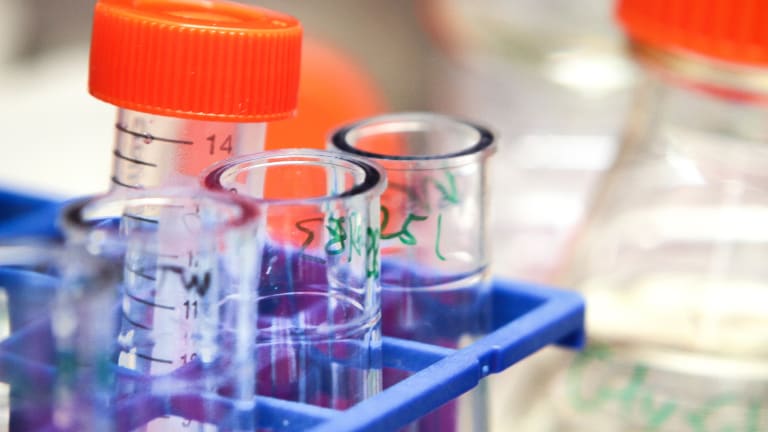 Mallinckrodt Rises After Announcing Plans to Spin Off Specialty Generics Unit
Mallinckrodt plans to spin off its specialty generics business. It will be renamed Sonorant Therapeutics.
Shares of Mallinckrodt (MNK)  were rising Tuesday after the company announced a plan to spin off its specialty generics business. 
The stock was rising 5.49% in premarket trading, only to fall 1.77% to $9.44 in regular hours. 
The spun-off entity will be owned by Mallinckrodt shareholders and will be renamed Sonorant Therapeutics and will be listed on the New York Stock Exchange under the ticker symbol "SRTX."
The aim of the spinoff, the company said, is to create two separate entities that will focus on different objectives. Mallinckrodt will focus on specialty branded pharmaceuticals while Sonorant will focus on specialty generic products and APIs1 manufacturing. 
The spinoff will be completed in the second half of 2019 and is subject to board approval. 
"We are very pleased with the progress being made in building the board of the new Specialty Generics company," said James Sulat, newly appointed independent chairman of the new company. 
"I am very pleased with the highly experienced management team we have assembled," said Matthew Harbaugh, president of Mallinckrodt's specialty generics business. "We are well positioned for separation and eager to advance the strategic goals we've established for our new company." 
Mallinckrodt has fallen 26% since May 13, just before the company announced it was filing a lawsuit against the U.S. Department of Health and Human Services and Centers for Medicare and Medicaid Services to protect Medicaid patient access to its Acthar gel.