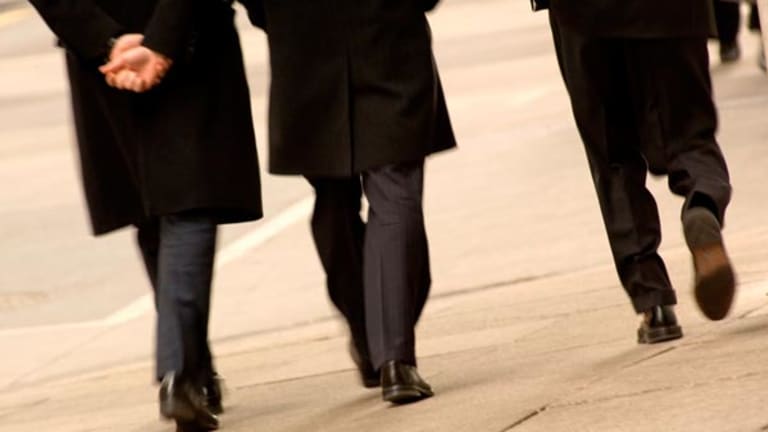 Major Averages Close Slightly Lower
Blue-chips and tech stocks slip. Treasuries fall in their first session since military strikes began.
Updated from 3:18 p.m. EDT
Stocks closed slightly lower Tuesday as a U.S.-led military coalition struck targets in Afghanistan for the third straight day.
Preliminary closing numbers showed the
Dow Jones Industrial Average
with a loss of 21.73 points, or 0.2%, at 9046.21, while the
Nasdaq
was off 35.22 points, or 2.2%, at 1570.73. The
S&P 500
lost 5.51 points, or 0.5%, to 1056.93.
In London, the FTSE 100 lost 23 points, or 0.5%, to 5010, while Germany's DAX was down 19 points, or 0.4%, at 4477. Japan's Nikkei index fell 1.9% to 10,012. Hong Kong's Hang Seng rose 391, or 3.9%, to 10,359.
The United Nations said the bombing campaign in Afghanistan killed four of its workers stationed about two miles outside Kabul. The workers were involved in landmine removal.
Meanwhile, Wall Street continued to resize amid a severe downturn in its underwriting business.
Credit Suisse First Boston
confirmed Tuesday it will cut 2,000 workers and record a $187 million loss in the third quarter, its first loss since 1997. The job cuts will reduce expenses by $1 billion. Shares of
Credit Suisse Group
( CSR), the parent company of CSFB, fell 2.1% to $32.85.
A venture that includes a unit of
Royal Dutch Petroleum
( RD) agreed to buy
Texaco's
(TX) - Get Ternium S.A. Sponsored ADR Report
share of two U.S. refinery operations for about $2.4 billion. The venture will also assume about $1.4 billion of debt. Royal Dutch was up 18 cents to $51.37, and Texaco rose $1.73 to $70.06.
Around 4 p.m. EDT, the 10-year Treasury note was down 24/32 at 103 5/32 to yield 4.60%.