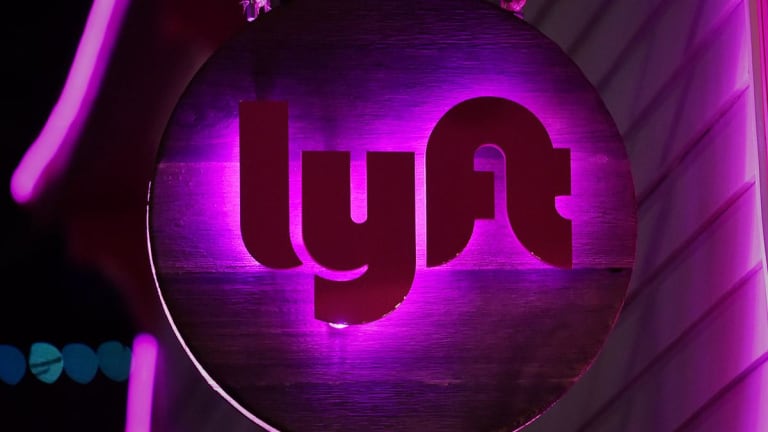 Lyft Already Has 4 Analyst Recommendations Ahead of Its IPO
The ratings include one buy and two hold/neutrals, with the latest firm initiating its coverage on Lyft with a price target of $80 per share.
Even though it has yet to start trading, ridesharing company Lyft has already received four analyst recommendations -- including one buy and two hold/neutrals. 
No large bank has initiated coverage on Lyft yet, but analysts Dan Ives and Ygal Arounian of Wedbush Securities initiated coverage on Wednesday evening with a "neutral" rating and an $80 per share price target on the ride-sharing platform, which would value the company at about $23 billion. Lyft is scheduled to debut on the Nasdaq under the symbol LYFT. 
That $80 price target is above Lyft's expected IPO price, which the company lifted to a range of $70 to $72 on Wednesday evening.
Wedbush isn't the only firm to get in on the game so early. On March 19, D.A. Davidson initiated coverage with a buy rating and a $75 price target based on its success at eating into Uber's market share of the U.S. ridesharing market. And Northcoast Research began coverage of Lyft on March 26 with a neutral rating and no price target. According to FactSet, New Jersey-based Cross Research initiated coverage of Lyft on March 20, but details on its recommendation and price target were not supplied.  
Davidson and Wedbush's price targets could easily be reached within minutes after the start of trading, as big tech IPOs can often be in high demand. Snap (SNAP) - Get Snap, Inc. Class A Report , for example, shot up to $27 a share in March of 2017 on its IPO, after listing the offering at $17. 
But on a fundamental basis, Wedbush wrote that "the ridesharing industry has become one of the most transformational growth sectors of the US consumer market over the past five years with Lyft establishing itself as a clear #2 player behind the worldwide leader Uber. They added that "the brand loyalty of Lyft has been quite impressive as the company continues to attract drivers and riders with its brand." 
Lyft has "an impressive formula," Wedbush said, to pursue what was a $1.2 trillion market for personal transportation services as a whole in 2018. Lyft had about 39% share of the ride-sharing market in 2018, well up from the 22% it had in 2016, as it challenges Uber, which is also expected to go public soon. Last year, Lyft had $8 billion worth of bookings, a number that the analysts said is "poised to roughly double over the next few years."
Competition from Uber are their top risk factor, along with lack of profitability. Lyft had revenue of $2.16 billion in 2018, but a net loss of $3.60 per share, which was a marked increase over 2017's net loss of 98 cents. Sales and marketing, the company's largest operating expense by a wide margin, grew to 37% of revenue in 2018 from 32% in 2017, as Lyft spends heavily to compete with Uber. 
The other crucial expense for Lyft is its cost of revenue, which is mostly comprised of payment processing fees and insurance. Lyft's gross margin has steadily climbed to 42% in 2018 from 18% in 2016. Wedbush sees that number getting to almost 50% by 2020. "Lyft aims to use technology and in particular its giant trove of ridership data to drive down insurance claims and expenses over time," the analysts wrote. 
Wedbush's valuation on Lyft is roughly 3-8x the median valuation for its peer group, which they consider to be SaaS (software-as-a-service) firms. 
How Much Money Will I Need to Retire?
Want to learn about retirement planning from some of the nation's top experts? Join TheStreet's Robert "Mr. Retirement" Powell live in New York on April 6 for our Retirement Strategies Symposium. For a limited time, tickets are available for $99 for this full-day event. Check out the agenda, learn about the speakers and sign up here.