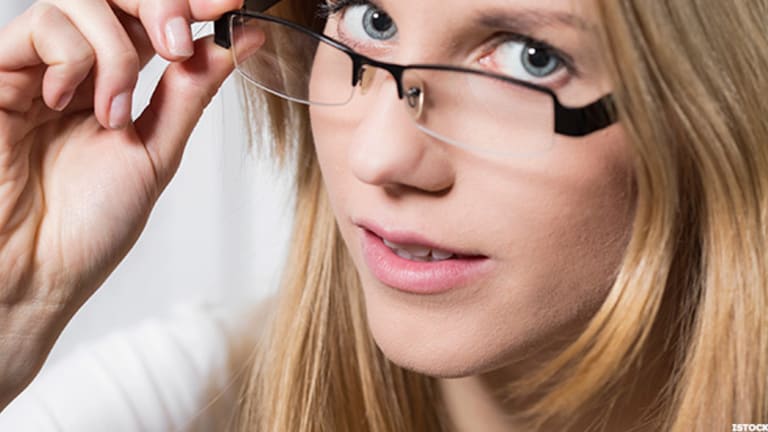 After $50 billion Eyewear Deal, Luxottica Will Now Dominate People's Faces Globally
An eye-popping transaction.
Luxottica Group SpA (LUX) and Essilor International SA (ESLOY)   said Monday that they would merge, creating an eyewear giant with combined revenues of over €15 billion ($15.96 billion).
The combined company will have a market value of over €46 billion based on the companies' respective Friday closing market capitalizations. The deal creates the largest player in the eyewear market, producing lenses for prescription glasses and sunglasses, as well as frames.
The companies said in a statement that they will also have combined net Ebitda of about €3.5 billion (derived from their 2015 results). In the medium term, they expect revenue and cost synergies of €400 million to €600 million once the merger is completed, with the synergies to "accelerate" over the long term. Sales will be derived from more than 150 countries around the world. 
The merger comes about a year after Luxottica, owner of the Ray-Ban and Oakley brands, founder Leonardo Del Vecchio returned to the company as executive chairman following rapid management turnover. He pledged to double the company's revenue to €15 billion by 2024 .
Through his Delfin Sarl group, Del Vecchio holds 61.9% of Luxottica's shares, which are listed on both the New York Stock Exchange and Milan's Borsa Italiana.
Del Vecchio will tender all his shares in return for 0.461 newly issued Essilor shares, after which Essilor will acquire all remaining outstanding Luxottica shares at the same ratio. Through Delfin, Del Vecchio will own 31% to 38% of the new EssilorLuxottica and will be the company's largest shareholder.
Mediobanca SpA is financial adviser to Delfin, which tapped BonelliErede and Bredin Prat as its outside counsel.
Essilor retained Citigroup Global Markets Ltd. and Rothschild & Co. as its financial advisers and is taking legal advice from Cleary Gottlieb Steen & Hamilton LLP.