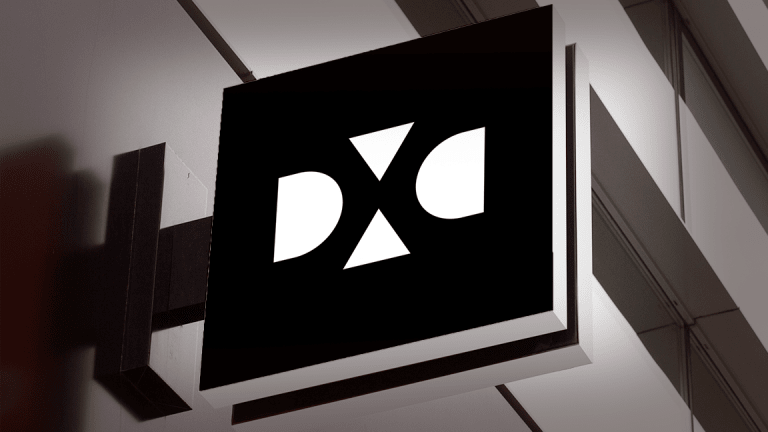 Luxoft Soars After Announcing $2 Billion Deal to Be Bought by DXC Technology
Luxoft is to be bought for about $2 billion by DXC Technology.
Luxoft is to be bought for about $2 billion by DXC Technology.
Luxoft Holding Inc. (LXFT) - Get Report , a global software developer, was soaring Monday after announcing it will be bought by information technology company DXC Technology Co. (DXC) - Get Report .
Luxoft was up 81.96% to $57.68 a share Monday. The company is being purchased for about $2 billion, almost a 100% premium over its closing price Friday. DXC will pay $59 a share, all cash, to Luxoft shareholders. Shares of DXC rose 0.07% to $57.36. 
"Luxoft and DXC are highly complementary, and our shared vision of digital transformation makes this strategic combination a great fit for both organizations -- as well as enormously beneficial for our clients," said Chairman, President and CEO Mike Lawrie. He added, "'Luxoft has a proven track record and expertise in producing measurable business outcomes at-scale for global clients across key industries, including automotive and financial services." 
Luxoft is one of the global leaders in digital software development. The deal will help DXC scale out its digital strategy and help it gain access to top tech and engineering talent. 
The deal marked another big acquisition to start the new year. Bristol-Meyers Squibb Co. (BMY) - Get Report  last week announced it was buying Celgene Corp. (CELG) - Get Report for $74 billion, while Eli Lilly & Co. (LLY) - Get Report  said Monday it will buy Loxo Oncology Inc.  (LOXO) - Get Report for $8 billion.
The rush of M&A comes as Goldman Sachs analysts said in a note Monday they "expect the M&A environment will weaken in 2019."