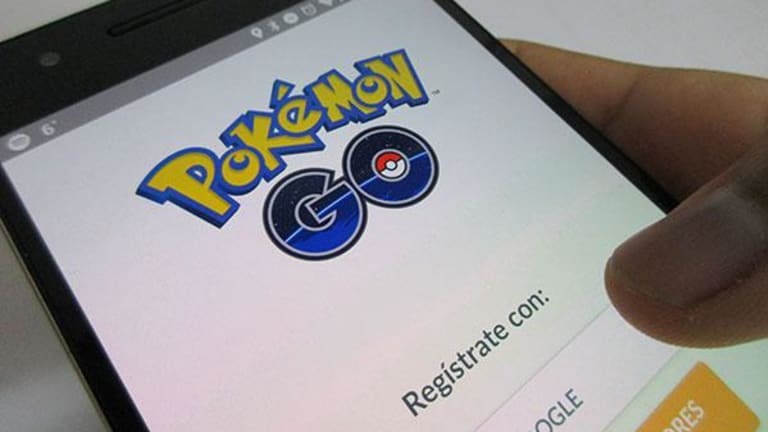 'Pokemon Go' Helping Small Business Owner Boost Sales
One NYC business has seen a 75% boost in its business as a result of capitalizing on the 'Pokemon Go' craze.
NEW YORK (TheStreet) -- Nintendo (NTDOY) has seen enormous success with its limited release of the mobile app "Pokemon Go," which allows players to use augmented technology to catch virtual monsters in the real world.
The game has seen Nintendo's stock surge in Japan and has added $7.5 billion to the company's market value. The game was launched last week in only a few locations. The U.S., New Zealand and Australia have been overtaken with the "Pokemon Go" craze and more places will follow.
Apple (AAPL) and Alphabet's Google (GOOGL) have also profited from the game, as users continue to download the app, which is currently number one in the App Store.
However, it isn't just big businesses cashing in on the success of "Pokemon Go," CNBC's Sara Eisen sat down with one New York City pizzeria owner that is using the game to boost his own profits.
"About five-six days ago I found out that our logo was a part of the Pokemon app," Tom Blaze, the founder of L'Inizio Pizza Bar in Long Island City said on "Squawk on the Street" Wednesday morning.
"What I did was, with my manager, we dropped a lure in the pizza bar that would attract Pokemon interest," Blaze continued.
The tactic worked as gamers flocked to the restaurant to capture Pokemon. The restaurateur spent $10 to drop the lure and ever since then business has been "unbelievable," Blaze added. 
As a result of dropping the lure, L'Inizio Pizza Bar has seen at least a 75% increase in its business over the last several days.