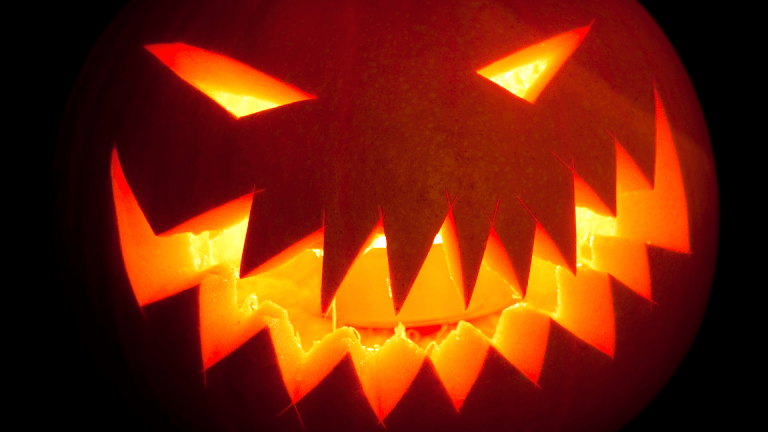 Low Volatility Brings Treats Without the Tricks
Mark Hulbert writes that low-volatility stock strategies are a winning combination, making more money with less risk.
Low-volatility stock strategies show that you really can have your cake and eat it, too.
I am referring to strategies that favor stocks that have been the least volatile over the recent past. Despite theoretical predictions that such stocks should proceed to underperform their more volatile brethren, they historically have done better. It's a winning combination, of course, to make more money with less volatility.
Wall Street has known about this so-called low-volatility effect for many years, however, which has led some to worry that it would attract too much investor money and, in the process, kill the goose that lays the golden egg. Several exchange-traded funds have been created to exploit this effect, in fact; the largest are the iShares Edge MSCI Minimum Volatility USA ETF (USMV) - Get iShares MSCI USA Min Vol Factor ETF Report and the Invesco S&P 500 Low Volatility ETF (SPLV) - Get Invesco S&P 500 Low Volatility ETF Report , with assets under management of $36 billion and $13 billion, respectively.
I wouldn't worry just yet, however. The low-volatility effect continues to work as well as ever, if not better. And there are compelling behavioral reasons why it's unlikely to be discounted away any time soon.
The table bellows reports the performances this year of these two ETFs.
| | | | |
| --- | --- | --- | --- |
|   | 12/31/2018 to 6/30/2019 | 6/30/2019 to 10/18/2019 | YTD through 10/18/2019 |
| SPDR S&P 500 ETF | 18.3% | 2.2% | 20.9% |
| Invesco S&P 500 Low Volatility ETF | 19.3% | 5.1% | 25.3% |
| iShares Edge MSCI Minimum Volatility USA ETF | 18.9% | 4.3% | 24.0% |
These returns are precisely what the historical data would have led us to expect. During the first half of the year, when overall market volatility was low, both ETFs kept pace with the S&P 500. But since then, when market volatility spiked, both have pulled well ahead of the overall market.
One of the main reasons why the low-volatility effect exists is investors' irrational desire for high-volatility stocks, according to the late Robert Haugen, a one-time finance professor who retired from academia to create LowVolatilityStocks.com, and Nardin Baker, chief strategist at South Street Investment Advisors in Boston. Haugen and Baker authored many of the seminal academic studies documenting the low-volatility effect, including Low Risk Stocks Outperform within All Observable Markets of the World.
In effect, investors crave the excitement that comes with volatility.
Why would investors' penchant for the excitement of high volatile stocks lead to the low-volatility effect? Because investors tend to bid the prices of such stocks higher than otherwise would be justified. Furthermore, because investors find low volatility stocks relatively boring and therefore tend to avoid them, such stocks tend to trade for lower prices than otherwise justified. The low-volatility effect reflects the market's correction of these mis-pricings.
To be sure, on rare occasions investors' obsession with excitement has been known to persist for several years, and during such times the low-volatility effect will lag the market. During the go-go years of the 1990s, for example, the S&P 500 itself far outperformed the S&P 500 Low Volatility Index, as you can see in the chart below.
But their obsession led to such huge mispricing that, since the bursting of the Internet bubble, nearly 20 years ago now, the low-volatility index has been a stellar performer -- more than doubling the broad market's return.
So the lesson of history is that, unless you think we are entering a period in which the psychology of the go-go 1990s becomes the permanent new normal, low volatility stocks should at least equal the overall market's return, if not better it, while nevertheless incurring less volatility.
The key when trying to profit from the low-volatility effect is to be diversified. Not every low-volatility stock will outperform the market, after all. Johnson & Johnson (JNJ) - Get Johnson & Johnson Report , for example, currently is one of the largest holdings in the MSCI Minimum Volatility USA Index -- and its stock plunged earlier this week in the wake of its recall of some of its baby powder products.
For that reason, ETFs are the investment vehicle of choice for those betting on a continuation of the low-volatility effect.
Johnson & Johnson is a holding in Jim Cramer'sAction Alerts PLUS Charitable Trust Portfolio. Want to be alerted before Cramer buys or sells these stocks? Save 57% during our Halloween Sale. Don't let this market haunt you. Join Cramer's Investment Club. Click here to sign up!