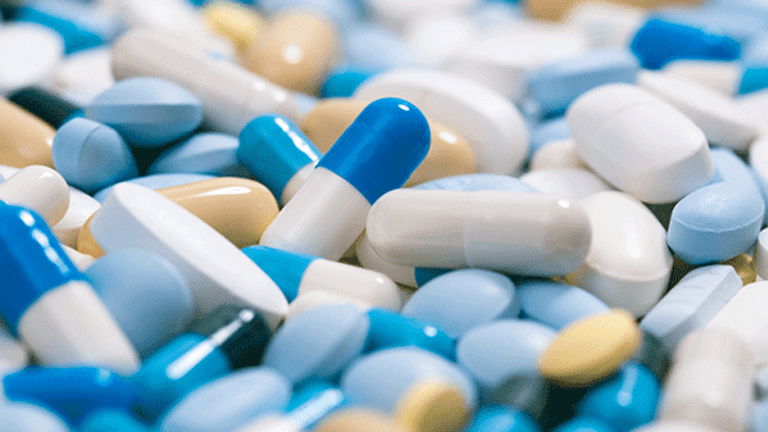 Lonza Buys KKR-Backed Capsugel in $5.5 Billion Health Care Deal
Lonza will pay $5.5 billion in cash and assume $2 billion in debt in the cross-border pharma deal.
Lonza (LZAGY) said Thursday that it will buy private-equity backed U.S. capsule maker Capsugel in a $5.5 billion all-cash deal that pushes the Swiss biotech group further into the health care industry.
Lonza will buy the Morristown, N.J.-based group from KKR, its owner, via a combination of debt and equity financing, Lonza said, and will assume around $2 billion in Capsugel debt. Lonza said the acquisition will add $30 million in annual operating synergies by the third year and a further $15 million in tax synergies each year. 
"The acquisition of Capsugel meets Lonza's strategic and financial goals. It accelerates our health care continuum strategy by giving us broader exposure to the fast-growing pharma and consumer health care markets," said Lonza CEO Richard Ridinger. We expect the transaction to be accretive to our core earnings per share in the first full year post closing."
Lonza, of Basel, has been an active deal maker in recent months. Last week, the company announced the sale of its Braine-L'Alleud, Belgium-based polypeptides business to PolyPeptide Laboratories Holding, of Malmo Sweden and Torrance, Calif. for an undisclosed price, but said it would book a non-cash related write-off of Sfr44 million ($43.4 million) in the second half of 2016 and then book a non-cash currency translation impact when the deal closes.
Earlier Lonza this year acquired Interhealth Nutraceuticals of Benicia Calif., for up to $300 million and liver-cell specialist Triangle Research Labs, of Triangle Park, N.C. for an undisclosed price. It also priced a Sfr250 million ($250 million) five-year bond in October, with a coupon of 0.125% lead by Credit Suisse, Zurich, Commerzbank and Zurcher Kantonalbank.
Lonza shares fell 6.7% at the start of trading in Zurich Thursday to change hands at Sfr157.31 each.