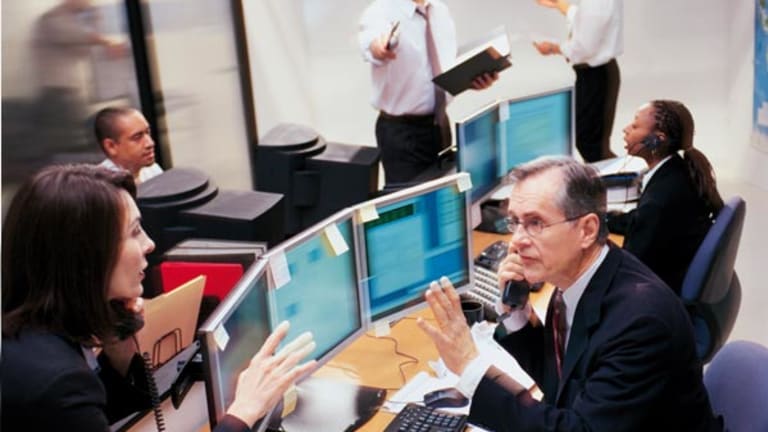 'Loathing' Index Is Suggesting a Bottom
The rally must be getting closer -- every observer's offering reasons to hate the market.
This column was originally published on RealMoney on June 13 at 8:18 a.m. EDT. It's being republished as a bonus for TheStreet.com readers.
Did you ever think all those folks who complained about Greenspan during the 2000-02 period would be pining away for him now?
I tell you, everyone hates the
Fed
, and it hasn't done a thing since May 10. They have all sorts of names for Mr. Bernanke, names we should not repeat here. And I would remind everyone that all this jawboning by the Fed heads has been going on since January and it never stopped the market before.
This is not new; it's just that now folks care.
Oh, and the Japanese liquidity issues with the ending of their
zero interest rate policy? Well, we discussed that right here, on April 26.
The
S&P 500
was at 1310 then and no one seemed to care that the Japanese were stealing liquidity from the markets.
No one seemed to care that the Chinese commodity stocks were poised for collapse (have you seen those stocks lately?). Nope, no one cared a whit, but on Monday I heard someone discuss this very topic not once, not twice, but three times. Where were these folks two months ago?
And let's add to that anecdotal sentiment the fact that those folks at
CNBC
announced to us that Monday's action officially put
Nasdaq
in a correction.
Are they joking? Who said we need 10% to be in a correction? When we were down 5%, was that not a correction? And if it wasn't, then what was it?
They seemed to miss the point that the discussion is not about whether this is a correction but whether this is a bear market. But have no fear; I'm certain after the market is down 20% they will announce that we are in a bear market!
My point is that it's as though folks woke up yesterday and realized things are not so great in the market.
Now they have all sorts of reasons for the market being down: the Fed, the Japanese and commodities. Oh and don't forget the emerging markets. This might be the first time I didn't hear anyone blaming President Bush!
This is the kind of sentiment we want to see: pervasive bearishness, lists of reasons for us being down with very few folks able to find reasons as to why we should rally at all. Have you noticed no one is even discussing that we could have a benign PPI or CPI this week to rally the market? Where are the bulls? So at least we continue to head in the right direction for a low next week.
Yes, I am still in the camp that is looking for a low in the market the week of June 19: Something that leads us to a rally. Finally.
We will be oversold Monday. The 30-day moving average of the A/D line will be oversold between June 20 and June 22. And there is some other good news too: The upside volume as a percent of total volume, a chart I showed here yesterday morning, has dipped to 44%. A reading in the low 40% range is typically associated with rallies.
So I know I sound like a broken record, but that's where I stand -- we are getting closer, and I'm just trying to time it well.
Helene Meisler writes a daily technical analysis column. Meisler trained at several Wall Street firms, including Goldman Sachs and SG Cowen, and has worked with the equity trading department at Cargill. Under no circumstances does the information in this column represent a recommendation to buy or sell stocks. She appreciates your feedback;
to send her an email.