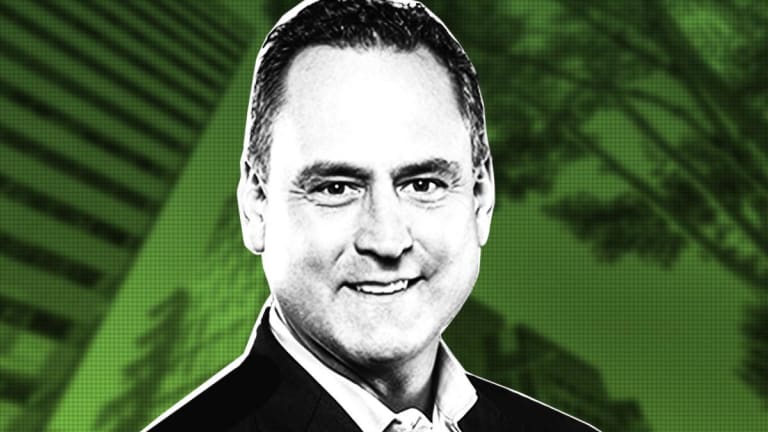 LendingTree CEO Focused on App and Digitized Mortgage Experience
CEO Doug Lebda said optimizing the My LendingTree app and digitizing its mortgage experience are the company's top priorities.
It hasn't been the ideal operating environment for mortgage lending service provider LendingTree Inc. (TREE) given the present challenges in the mortgage market, but the company is turning to tech to drive the business further.
"The two major efforts at the company right now are My LendingTree and the new mortgage experience we're working on — from a technical standpoint — obviously we're growing the other businesses that continue to perform great, and we continue to make acquisitions, but those are the two highest business/tech priorities that we have going on," LendingTree Chief Executive Officer Doug Lebda told TheStreet in a phone interview.
My LendingTree, the company's personal financial management app that launched in early 2015, has become a significant contributor to revenue and improved margins. For the second quarter, the app provided 10% of LendingTree's total revenue, which came in at $184.1 million. Lebda said the app's contributions toward revenue would grow as the platform becomes more optimized. During a conference call with analysts last Thursday, Lebda noted that the company will "soon be offering the product up to the thousands and thousands of users who visit us each day from home and auto financing."
The company is also looking for partnerships on the app to accelerate the adoption of My LendingTree by leveraging the user base of other companies. LendingTree earlier this year announced a partnership with tax preparation company H&R Block. Ledba wouldn't specifically name other potential partnerships but said he is targeting financial institutions and retailers.
Speaking more broadly about M&A opportunities, Ledba said the company is looking at "any financial services product that lends itself to comparison shopping makes sense for LendingTree." LendingTree has been working to diversify its business through disciplined M&A, and the company recently bought Student Loan Hero, a personal finance website that helps borrowers manage their student debt, and Ovation Credit Services, a provider of credit services.
Even though the mortgage market is under pressure, LendingTree is also working to digitize its mortgage experience fully. The mortgage business has hit by a declining refinance environment for six quarters now, and the decline in the mortgage business is also likely to be more pronounced in the third quarter, said William Blair analyst Stephen Sheldon. While Lebda said he doesn't know when the mortgage market will turn around, he believes it will "return to top line growth."
"Mortgage is still fairly underpenetrated online, and as the process is getting better and better with lenders applying more automation then you get conversion rates going up," Lebda said.
"On LendingTree, let's say, probably only 5% of people who fill out a form end up closing with one of our lenders, so there's a lot of people who are shopping around," Ledba continued. "As the technology gets better those conversion rates go up ... So you really need to improve conversion rates with improvements in technology, and that's why we're working so hard on this fully digital mortgage experience."
Lebda said the company plans to launch its new mortgage experience in November and it should relieve "a lot of this mortgage pressure."
"The ultimate dream is that everyone in America should have a My LendingTree app because it does nothing but save you money on your loans," Lebda said.
Shares of LendingTree fell 3.9% to $229.30 at 2:30 p.m. New York time. The stock has been declining since the company last week reported mixed quarterly results. Adjusted earnings of $1.47 per share topped estimates of $1.26 per share, but revenue of $184.1 million missed expectations of $194.9 million, according to FactSet. 
There are seven Buy ratings, five Hold ratings and one Sell rating on the stock, according to Bloomberg data.