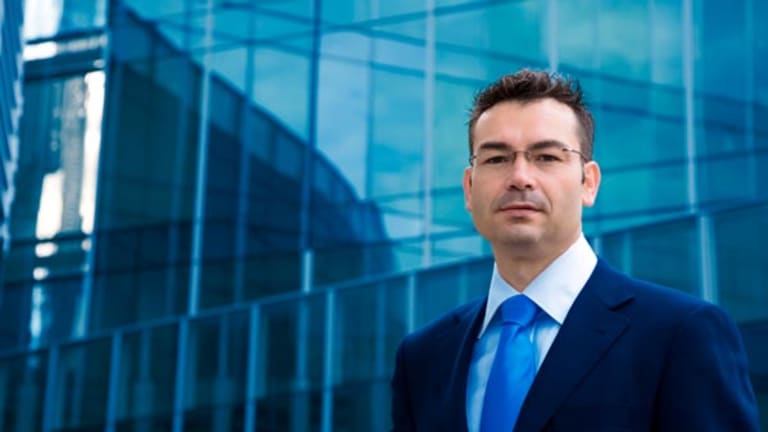 Lear Has Some Explaining to Do
Icahn's sole motivation to do this deal is price.
This column was originally published on RealMoney on Feb. 12 at 9:26 a.m. EST. It's being republished as a bonus for TheStreet.com readers. For more information about subscribing to RealMoney, please click here.
Carl Icahn is a value investor. He buys assets on the cheap. If he doesn't get a deep discount, then he passes up the purchase.
Before the market opened on Feb. 5,
Icahn offered $36 per share in a buyout offer for
Lear
(LEA) - Get Lear Corporation Report
. That's less than a 4% premium over the prior closing price of $34.67. The stock rose in anticipation of higher offers until Feb. 8, when trading was halted at $40.07. Lear announced the next morning that it was going to accept the $36 offer.
It's fair to say that Lear's board of directors is familiar with Icahn. With ownership of 17.8% of Lear's shares, he is the company's largest shareholder. Just three months ago, the company sold a private placement of stock to Icahn for $200 million. Also, Lear gave Icahn a seat on its board of directors.
Lear's board is aware of Icahn's reputation as a deep value investor. Implicit in its acceptance of his $36-per-share offer is this: Lear's board believes Icahn has changed his stripes. Pursuant to their fiduciary duty to protect shareholders, Lear directors apparently think that Icahn is now a "full" value investor.
Of course, it's nonsense to say that Icahn has changed. There can be but one reason why Icahn offered to buy Lear for $36 per share. It's because the price represents a deep discount to value.
This is obvious by the structure of the deal. Icahn is buying the company "as is." He's not bringing in new management to facilitate a turnaround. He's not asking for major changes in company operations. He's not bringing synergies to the table to significantly increase efficiency. He's not doing anything to unlock the value of this asset. It follows, then, that Icahn's sole motivation to do this deal is price.
In a letter to Lear's board, money manager Richard Pzena, who owns 10% of the company's stock, called Icahn's $36-per-share bid "horrendous." He said that the value of Lear is closer to $60 per share and that the company has earning power of $4 per share in a couple of years. As I'll explain below, my analysis of Lear indicates that Pzena's valuation is reasonable and his earnings estimates are conservative.
Lear should be valued based on normalized earnings. Valuation should not be based on an extrapolation of Lear's trough years (2001 and 2005), nor its peak years (1997 and 2004).
When normalized operating margins of 6% are applied to the $12 billion (revenue) seating business and normalized operating margins of 7.5% are applied to the $3 billion (revenue) electronics business, the reason for Icahn's attraction to Lear becomes clear. On a normalized basis, Lear generates about $1 billion per year in operating cash flow.
Because Icahn already owns 17.8% of Lear's shares, he will only have to pay an additional $2.27 billion for the right to own that $1 billion operating cash flow stream. It's worth noting, too, that Icahn is getting a high-quality business. For example, Lear dominates the seating market, with a 40% market share. This is a solid non-commodity business that earns 25% on invested capital.
By my calculations, Pzena's earnings-per-share estimate of $4 in a couple of years appears low. Normalized net margins for this business should be at least 2.1% to 2.2%. A net profit margin at these levels implies $4.40 to $4.66 in earnings per share in 2009.
Why Did Lear Accept Icahn's Offer?
Last Friday, Bob Rossiter, Lear's chairman and chief executive officer, said in a press release: "We believe that the transaction price, which represents a multiple of about 9 times our forecasted 2007 core operating earnings -- excluding the Interior business -- provides shareholders with significant value."
Management has some explaining to do to shareholders. Rossiter, who stands to make $20 million if shareholders approve the Icahn bid, claims "significant value" based on a multiple of 2007 operating earnings. However, in an Oct. 26, 2006, earnings release, the company makes it clear that margins in 2007 will be well below "historical" levels.
It is misleading, if not disingenuous, to claim significant value for shareholders based on a multiple of below-normal earnings. By my calculations, based on company-provided numbers (see Lear's
Oct. 26 earnings release), Rossiter applies the 9 multiple to core operating earnings that are 40% below normal.
Rossiter said last Friday that "we intend to solicit other offers to ensure that value is maximized for all of our shareholders." He needs to explain to shareholders, then, why Lear agreed to put up a sizable roadblock to other bidders -- namely, a $100 million breakup fee payable to Icahn. This fee is outrageous considering the buyout offer amounted to a 4% premium when it was offered and an 11% discount to market value when the stock was halted on Feb. 8.
Investors should take note of this warning issued by Pzena in his letter to Lear directors:
"The trend toward private equity firms teaming with management to 'steal' companies from their owners is alarming."
In my view, Lear's board of directors has failed to protect shareholder property for the reasons explained above. That leaves it to shareholders to protect themselves. In an upcoming vote, Lear shareholders will decide whether to sell their shares to Icahn for $36 per share or not. For this Lear shareholder, the decision on which way to vote couldn't be easier.
At time of publication, Alsin and/or ACM was long Lear, although holdings can change at any time.
Arne Alsin is the founder and principal of Alsin Capital Management, an Oregon-based investment advisor, and portfolio manager of The Turnaround Fund, a no-load mutual fund. Under no circumstances does the information in this column represent a recommendation to buy or sell stocks. Alsin appreciates your feedback;
to send him an email.