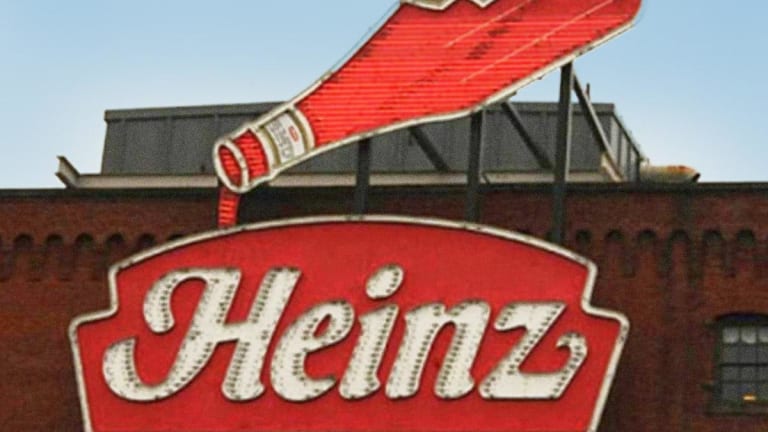 Kraft Heinz Looks to Slim Portfolio With Possible Breakstone's Sale
With the dairy industry facing increased competition, food giant Kraft Heinz has hired a bank to explore options for its Breakstone's sour cream and cottage cheese brand, according to a new report.
Kraft Heinz (KHC) - Get The Kraft Heinz Company Report moved up in after-hours trading Tuesday on a report the food industry giant had hired a bank to look at a possible sale of its Breakstone's brand.
The Kraft Heinz Co. has hired The Royal Bank of Canada to explore options, including a possible sale, of its Breakstone's sour cream and cottage cheese unit, CNBC reported, citing "people familiar with the situation."
Breakstone's could fetch $400 million, according to the report, with the possible sale coming as the dairy industry grapples with declining revenues.
Kraft Heinz stock price rose 0.69% to $32.21 during after-hours trading Tuesday evening, after having closed down 0.56%, to just under $32, at the end of Tuesday's trading session.
A spokesman for Kraft Heinz declined to comment.
It wouldn't be the first move by the Pittsburgh-based food conglomerate, which announced a $15.4 billion write-down in February, to slim down its portfolio.
In January, Kraft Heinz closed a $625 million deal to sell several brands targeted at the Indian market to Zydus Wellness.
"The sale of this niche business fits into our overall global growth strategy and our focus on investing in and growing brands within our core categories, and where we see a clear path to sustainable competitive advantage," said Bernardo Hees, Kraft Heinz's CEO, in a statement when the deal was closed.