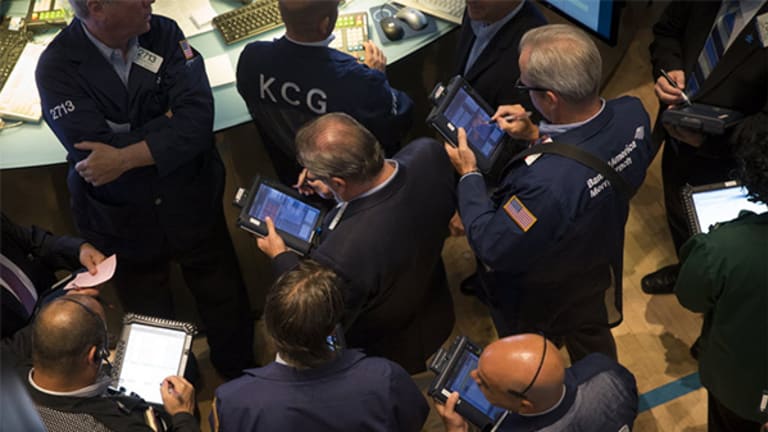 Knowles Corp. (KN) Stock Gains After Upgrade, Despite Earnings Miss
Knowles Corp. (KN) is gaining Friday after receiving an upgrade from Robert W. Baird.
NEW YORK (TheStreet) -- Shares of Knowles Corp. (KN) were gaining 6.7% to $19.46 Friday after an upgrade from analyst firm Robert W. Baird, and despite the communication equipment maker's fourth quarter results.
The analyst firm upgraded Knowles to "outperform" from "neutral" on Friday, raising its price target for the company to $23 from $20.
The upgrade comes a day after Knowles announced its fourth quarter results which fell short of analysts' estimates. Knowles report earnings of 14 cents a share for the fourth quarter, missing analysts' estimates of 34 cents a share. Revenue fell 18.9% year over year to $268.1 million for the quarter, below analysts' estimates of $290.71 million.
Exclusive Report:Jim Cramer's Best Stocks for 2015
"Revenue in our mobile consumer segment was down 6 percent sequentially, as microphone shipments on a specific platform remained on hold for the entire fourth quarter," Knowles President and CEO Jeffrey Niew said in a statement. "We are pleased to report that we have been re-qualified and expect to resume microphone shipments on this platform in the second quarter. Strong quarter-over-quarter sales of our speaker/receiver products helped offset the declines in microphones."
data by