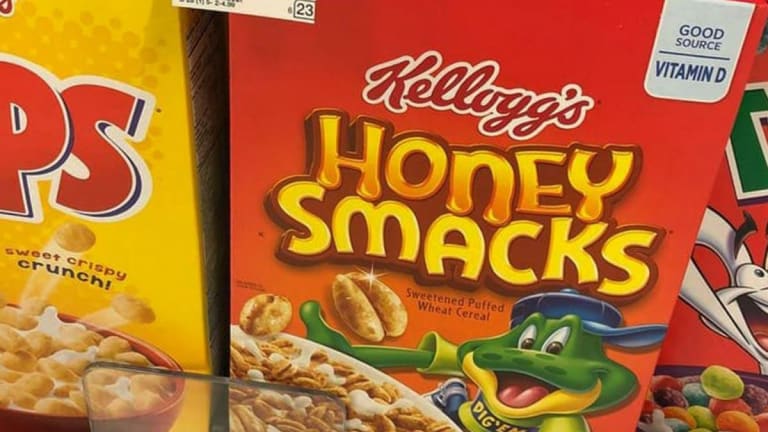 Kellogg Goes Snap, Crack and ... Fizzle After Third-Quarter Results
Shares of Kellogg slide following mixed third-quarter results.
Shares of Kellogg Co.  (K) - Get Kellogg Company (K) Report  went snap, crackle and ... fizzle on Wednesday, Oct. 31, falling 8.4% following mixed third-quarter results.
Kellogg's net income jumped to $380 million from $288 million the year prior, and earnings per share were also up to $1.09 from 83 cents last year. Net sales bounced too, to $3.47 billion - a nearly 7% rise from the same quarter last year.
But the company failed to meet investors' expectations on adjusted earnings per share, and struggled in some key North American businesses, getting hit in June with the recall of Honey Smacks cereal because of salmonella contamination. The pain, too, was felt in the specialty channels segment, and North America in total. Kellogg Europe's net sales also saw slight decreases, which were blamed partly on currency changes.
The company said it spent more on distributing, advertising and promoting its products yet was boosted by U.S. tax reform, which cut $16 million off income tax expenses. It also touted savings through its "Project K" restructuring plan.
Kellogg's owns several popular brands including Pringles and Keebler and health food names such as Kashi and, with the 2017 acquisition, trendy protein bar RXBAR.