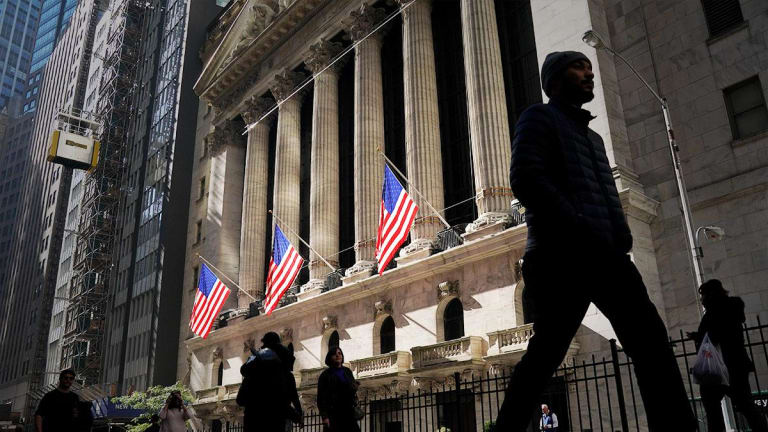 Kellogg Joins Campbell In Seeking Sweets Exit; Oil Dips Again -- ICYMI
Here's what you need to know now for Tuesday, Nov. 13.
A dreary, cold day in New York and an odd day of trading Tuesday as stocks vacillated from gains to losses and ended the day mixed. Nothing dreary about November dealflow, so far, with a number of $1 billion-plus deals being announced and a series of unit sales announced. Kellogg (K) late yesterday became the latest food company to look to reposition itself among changing consumer trends. The 112-year-old food giant said it would put its cookies business (including Keebler, Famous Amos, Mother's and Murray brands), and its fruit snacks business on the block. It's a logical move for Kellogg, which says it will reinvest in e-commerce and healthier products as well as realign its sales staff as part of an operational restructuring. That said, the marketplace is already a bit crowded (Campbell (CPB) is also shopping its cookies business) so it'll be interesting to see which brands do sell, how quickly, for how much and to whom. Either way, I'm gearing up with puns when we do see how these cookies crumble.
Speaking of crumbling, have you seen oil prices lately? Oil prices fell for a 12th consecutive session, the longest losing streak on record. The declines were prompted by Trump who tweeted on Monday that oil "should be much lower based on supply" just hours after Saudi Arabia said it would reduce its export pace in December by 500,000 barrels a day in order to address a global supply glut. West Texas Intermediate crude fell 2.3% to $58.57 a barrel.
Markets today: Stocks traded mixed on Tuesday, Nov. 13, as Wall Street sought to rebound from the previous session's sharp selloff on reports of progress in U.S.-China trade talks. The Dow Jones Industrial Average ended off 101 points, or 0.4%, at 25,286, the S&P 500 fell 0.15%, and the Nasdaq ended flat. Nvidia Corp. (NVDA) rose 5% and Advanced Micro Devices (AMD) jumped 3%.