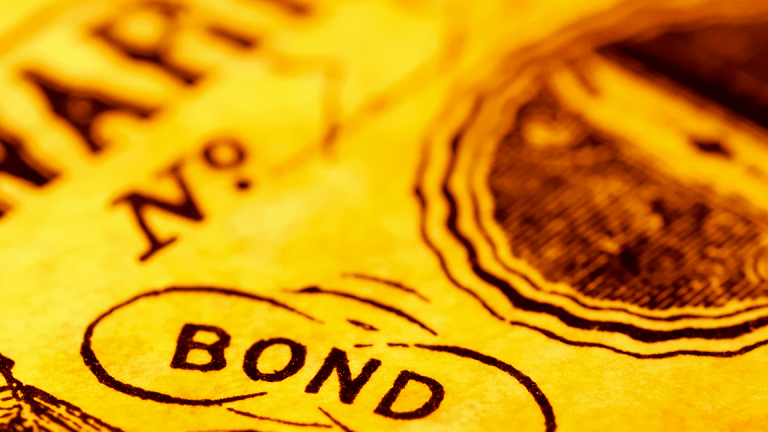 Junky Loans Surpass Junk-Bond Market as Investors Chase Higher Yields
The market for leveraged loans -- those made to companies with low credit ratings -- has surged by 20% in the past year to $1.22 trillion in May. At that level, the market now has more assets outstanding than junk bonds, at $1.21 trillion.
On Wall Street, junky loans have overtaken junk bonds. 
Fitch Ratings said Monday that loans to companies with low credit ratings -- known as leveraged loans -- climbed to $1.22 trillion outstanding in May. That figure, up 20% from a year earlier, outstripped the junk-bond market, which slid by 1% to $1.21 trillion in May from the year earlier.
The leveraged loan market, which can bring banks and investors higher yields but also a higher risk of default, has doubled in size in the past five years, triggering warnings from the International Monetary Fund and other observers that an economic downturn could bring big losses, even as rising U.S. interest rates are projected to hurt companies' ability to afford payments on the typically floating-rate debt.
At the same time, investors have been pouring money into the asset class, as the still-low level of prevailing interest rates lure them into the taking bigger risks in pursuit of adequate returns. Many leveraged loans are bought by mutual funds, investment banks or other investors who package them into bonds called "collateralized loan obligations," or CLOs -- similar to the subprime-mortgage-backed securities that were at the heart of the 2008 financial crisis.
"A healthy investor appetite for high-priority floating-rate debt in a rising interest-rate environment has prompted issuers to shift financing to loans," Fitch said in the statement.
The IMF warned in April that "signs of overheating are evident in the leveraged-loan market," following record issuance of $788 billion globally last year, surpassing the previous record of $762 billion set in 2007.
According to analysts at Bank of America, underwriting quality has declined as the market accelerated, partly due to the increasing prevalence of "covenant-lite" loans that give fewer protections to lenders or the investors who buy them. Some 80% of loans now are considered "covenant lite," up from 10% in 2010, according to Bank of America.
Meanwhile, more loans are going to small, first-time borrowers whose credit quality is untested, and credit ratings are decreasing, even within the spectrum of the already subinvestment-grade junk category, according to the analysts. 
But demand for the loans has been so strong that investors aren't getting a very good return - in terms of the extra yield, or spread, over U.S. Treasury-bond yields - to hold the riskier assets, according to Standard & Poor's. CLOs now buy about half of new leveraged loans, up from about 31% in 2011, S&P estimates.
"The tight spreads reflect investors' search for yield," S&P wrote in a December 2017 report.
So far, though, there have been few signs of increasing defaults on the loans, according to Fitch's statement Monday.
The firm projects some $28 billion of leveraged loans, or 2.5%, will default this year, just under the 2.7% average over the past decade.
"The strong economy and key metrics, such as the high-yield distressed ratio and deep speculative-grade issues share of the overall universe, are better than they were at the end of previous credit cycles or before prior recessions, which should minimize the risk of an uptick in defaults through 2019," Fitch said.