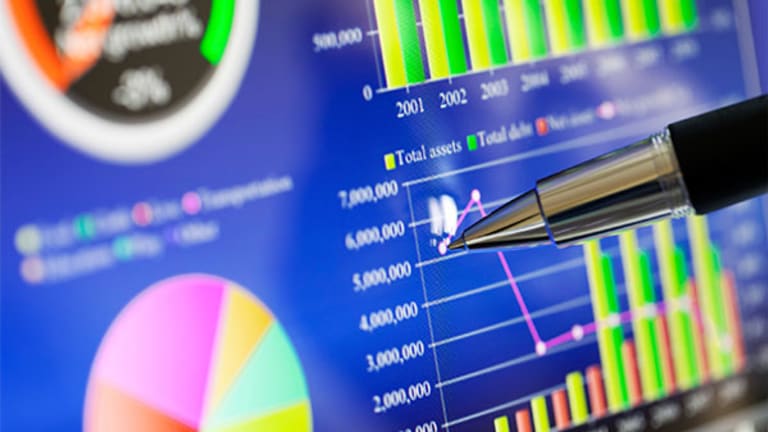 June 28 Premarket Briefing: 10 Things You Should Know
U.S. stock futures are pointing to a strong rally for Wall Street on Tuesday after two days of bruising losses following Britain's vote last week to leave the European Union.
U.S. stock futures are pointing to a strong rally for Wall Street on Tuesday after two days of bruising losses following Britain's vote last week to leave the European Union.
If you'd like to receive "10 Things" in your email inbox every morning, please register for TheStreet Alerts and follow me.
Here are 10 things you should know for Tuesday, June 28:
1. -- U.S. stock futures were pointing to a strong rally for Wall Street on Tuesday after two days of bruising losses following Great Britain's vote last week to leave the European Union.
European stocks rebounded dramatically to post their first gains since before the U.K. voted to leave the EU. 
Stocks gained on expectations global policymakers will offer stimulus amid the "Brexit" uncertainty, whether through rate cuts or otherwise. The Bank of England and the Bank of Japan are two such central banks seen offering assistance while some observers said the Federal Reserve's next move on interest rates could now be down rather than up.
Asian shares ended the session higher. Japan's Nikkei 225 index rose 0.1% and the Shanghai Composite Index in mainland China gained 0.6%.
2. -- The economic calendar in the U.S. Tuesday includes the third estimate of first-quarter Gross Domestic Product at 8:30 a.m. EDT, the Case-Shiller 20-City Index for April at 9 a.m. and Consumer Confidence for June at 10 a.m.
3. -- U.S. stocks on Monday suffered another rotten day as the shockwaves from Friday's Brexit vote continued to reverberate through global markets.
U.S. stocks posted their worst selloff since August, planting benchmark indexes firmly in negative territory for 2016. The S&P 500 dropped 1.81%, the Dow Jones Industrial Average declined 1.50% and the Nasdaq fell 2.41%.
4. -- The British government has scrapped plans to sell stakes in Royal Bank of Scotland (RBS) - Get Report and Lloyds Banking Group (LYG) - Get Report this year in the wake of the Brexit vote, sources told Reuters.
The government had planned to further reduce its exposure to the banks it took over during the financial crisis, by raising 9 billion pounds ($11.9 billion) via sales of stock to fund managers and a discounted offer to the public, according to Reuters.
However, the market turmoil and uncertainty triggered by the U.K. vote to leave the European Union has forced policymakers to shelve disposal plans until 2017 at the earliest, sources close to the U.K. Treasury told Reuters.
5. -- Calling the vote a "seminal event" that "will lead to a less predictable, stable and effective policy framework in the U.K," Standard & Poor's knocked the U.K.'s sovereign rating by two notches, to AA from AAA.
Hours later on Monday, Fitch Ratings followed suit, downgrading the country to AA from AA+.
Fitch said Great Britain's decision to leave the EU will have "a negative impact on the U.K. economy, public finances and political continuity."
It also warned that the U.K. faces an "abrupt slowdown in short-term GDP growth."
6. -- Volkswagen (VLKAY) diesel owners can choose to either sell their car back to the company or get a repair that could diminish the vehicle's performance under a settlement of claims tied to the German automaker's emissions-cheating scandal.
The settlement will cost VW $14.7 billion, a person briefed on the settlement talks told the Associated Press, but doesn't resolve all the legal issues stemming from its admission that nearly a half million vehicles with 2-liter diesel engines were programmed to turn on emissions controls during government lab tests and turn them off while on the road.
The figure represents the largest auto scandal settlement in U.S. history. The deal sets aside $10 billion to repair or buy back roughly 475,000 polluting Volkswagen vehicles. Whether owners choose to have VW buy back their vehicle or repair it, they will receive a payment of $5,100 to $10,000, the person said.
The deal is expected to be filed in court on Tuesday.
7. -- Specialty pharmaceutical company Horizon Pharma  (HZNP) - Get Reporthas hired Bank of America to help it explore selling a significant equity stake to an investor that would bolster its balance sheet, people familiar with the matter told Reuters.
Horizon is in the early stages of exploring new financing options, and there is no certainty that any transaction will occur, the people said.
"We are always pursuing potential transactions and our preferred capital source is debt raised alongside an announced transaction. We have no plans to do any equity transactions to add capital to our balance sheet," Horizon said in a statement.
It isn't clear how Horizon would use the proceeds, according to Reuters. The company has a market capitalization of $2.4 billion and debt of close to $1.3 billion.
8. -- SolarCity's (SCTY) board has appointed a two-person committee to ensure Tesla's (TSLA) - Get Report proposal to acquire all of the remaining SolarCity common stock is fairly evaluated, Re/code reported.
Donald Kendall and Nancy Pfund will have to determine if the proposal will materially benefit SolarCity shareholders and not just give Elon Musk, who serves as chairman of both companies, a way to consolidate his bets, Re/code noted.
Tesla has offered to buy all of SolarCity's remaining common stock in exchange for Tesla's common shares for $26.50 to $28.50 a share.
9. -- Pfizer (PFE) - Get Report plans to invest about $350 million to develop a biotech center in China.
It will be the drug giant's third global biotechnology center and the first in Asia..
The center is expected to be completed by 2018.
10. -- Earnings are expected Tuesday from Nike (NKE) - Get Report and Carnival (CCL) - Get Report .