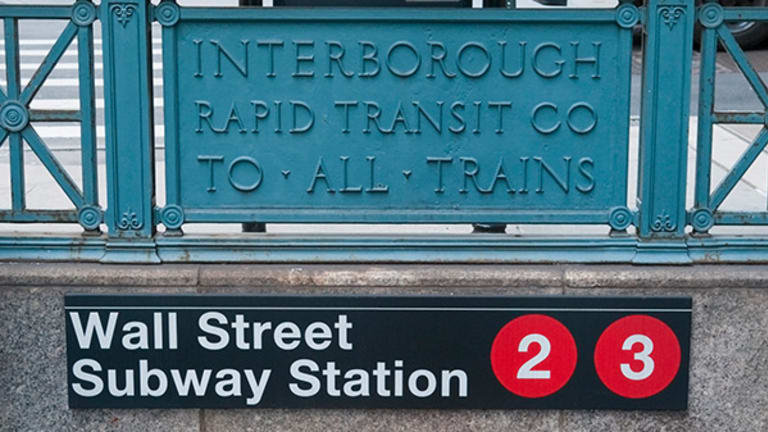 June 17 Premarket Briefing: 10 Things You Should Know
U.S. stock futures are trading flat Friday and European stocks recover as oil and financial stocks rebound.
If you'd like to receive "10 Things" in your email inbox every morning, please register for TheStreet Alerts and follow me.
Here are 10 things you should know for Friday, June 17:
1. -- U.S. stock futures were trading flat Friday and European stocks recovered as oil and financial stocks rebounded and bond yields slipped.
Investors worldwide looked ahead to Britain's vote on European Union membership next week.
Asian shares finished the session higher. Tokyo's Nikkei 225 rose 1.1% and the Shanghai Composite Index added 0.4%.
Oil prices in the U.S. rose 1.4% to $46.85 a barrel in early trading Friday.
2. -- The economic calendar in the U.S. on Friday includes Housing Starts and Building Permits for May at 8:30 a.m. EDT.
3. -- U.S. stocks on Thursday snapped a five-session losing streak in a surprise late-stage comeback.
That's not to say earlier worries had diminished. Crude prices closed at their lowest level in five weeks, fears over a "Brexit" continued to cause consternation and a less-hawkish Federal Reserve raised worries over the health of the U.S. economy.
But after steady losses over the past week, investors felt some of those threats may have been priced in. Benchmark indexes all recovered in the final hour of trading Thursday. The S&P 500 gained 0.31%, the Dow Jones Industrial Average added 0.53% and the Nasdaq rose 0.21%.  
4. -- Both sides of the "Brexit" referendum suspended their campaigns for a second day after a member of parliament was attacked and killed Thursday. 
The vote on whether the U.K. should stay in the European Union is due for next week. The campaign had reached fever pitch prior to the attack. A poll by Ipsos Mori for the Evening Standard newspaper had put "leave" six percentage points ahead of "remain." 
There was also strong central bank intervention with the Federal Reserve, Bank of Japan, Bank of England and Swiss National Bank warning on the impact of the U.K.'s possible exit from the European Union.
Jo Cox, the Labor MP for Birstall in northern England, was shot and stabbed several times in her constituency town of Birstall around 1 p.m. on Thursday. She later died. 
She had been campaigning to stay in the EU. 
5. -- Oracle (ORCL) - Get Oracle Corporation Report posted fiscal fourth-quarter sales that topped expectations but earnings slightly missed forecasts.
Revenue for the quarter was $10.59 billion, ahead of estimates of $10.46 billion. Oracle earned 81 cents a share, a penny below forecasts. However, absent currency effects, Oracle said the earnings per share would have been a cent higher, matching expectations. 
Chairman Larry Ellison said Oracel saw growth in software-as-a-service (Saas) and platform-as-a-service (Paas) sales "at least double the rate of our closest competitors," during a conference call.
Oracle co-CEO Safra Catz said the company expects Saas and Paas revenue to grow 75% to 80% year over year in the first quarter. Catz also projected non-GAAP earnings of 56 cents to 60 cents a share, up from 53 cents in the year-earlier period.
6. -- Salesforce.com (CRM) - Get salesforce.com, inc. Report was a rival potential bidder for LinkedIn (LNKD) in the process leading up to the professional networking Web site's acquisition by Microsoft (MSFT) - Get Microsoft Corporation Report , Bloomberg reported, citing people familiar with the matter.
Salesforce was advised by Goldman Sachs in the negotiations, the people told Bloomberg.
Microsoft announced Monday it was buying LinkedIn for $26.2 billion, the biggest deal in its history. 
While Microsoft has maintained an interest in LinkedIn for several years, the software giant didn't initiate the conversations that led to the current deal, said people familiar with the process, Bloomberg reported. Rather LinkedIn Executive Chairman Reid Hoffman and CEOr Jeff Weiner reached out to Microsoft CEO Satya Nadella to let him know that they were proceeding with a sale process that had led them to hire bankers and contact other potential buyers, the people said.
7. -- Revlon (REV) - Get Revlon, Inc. Class A Report reached an agreement to acquire fellow cosmetics maker Elizabeth Arden (RDEN)  for about $870 million.
Under the terms of the deal, Revlon will pay $14 per Elizabeth Arden share, a premium of roughly 50% over Elizabeth Arden's close of $9.31 on Thursday. Elizabeth Arden has 29.95 million shares outstanding, implying an equity value of about $419 million. Including refinancing existing debt, the purchase price yields an enterprise value of about $870 million. 
The companies expect cost synergies of $140 million through "the elimination of duplicative activities, leveraging purchasing scale and optimizing the manufacturing and distribution networks." Assuming those cost savings materialize, Revlon expects leverage of 4.2 times net debt to adjusted earnings before interest, taxes, depreciation and amortization.
Revlon said that the addition of Elizabeth Arden will improve its presence in growing regions such as the Asia Pacific and diversify its offerings in high-growth categories, including licensed prestige fragrances and branded skincare.
8. -- National Amusements, the theater company through which Sumner Redstone controls both Viacom (VIA) - Get Via Renewables, Inc. Class A Report and CBS (CBS) - Get CBS Corporation Class B Report , said it has replaced Viacom CEO Philippe Dauman and four other directors on Viacom's 11-member board.
The shake-up comes as lawyers battle over whether Redstone, 93, is mentally competent to run media companies Viacom and CBS.
Frederic Salerno, the lead independent director who was among those ousted, said in a statement the move was "brazen and demonstrably invalid." He pinned it on Redstone's daughter, Shari. Salerno contended she is manipulating her father in a bid to control his empire upon his death.
National Amusements filed papers with a Delaware court to reaffirm the move, to which Salerno immediately responded with filings of his own. National Amusements asked the court to keep the current board -- including the ousted directors -- temporarily in place and prohibit it from taking any unusual actions until a final judgment.
The company also hinted that Dauman's CEO job was on the line, although he keeps it for now. National Amusements said it will be up to the new board to "take whatever steps it deems appropriate" to ensure "strong, independent and effective leadership."
9. -- Uber, the leading ride service in the United States and much of the world, and Didi Chuxing, which claims 87% of the Chinese market for private vehicle ride-hailing, now share at least four investors: asset manager BlackRock, Chinese investment manager Hillhouse Capital Group, hedge fund Tiger Global and insurer China Life, according to investment records and sources familiar with the deals, Reuters reported.
Uber has raised more than $13 billion in equity and debt financing since it started in 2009, according to Reuters. Didi this week confirmed a $7.3 billion funding round, bringing total fundraising to more than $10 billion.
The practice of backing competitors raises concerns about conflicts of interest, information sharing and whether one company may succeed at the other's expense, Reuters reported, citing investors, academics and dealmakers to which it spoke.
10. -- Smith & Wesson (SWHC) posted fiscal fourth-quarter earnings and revenue that beat analysts' expectations and issued strong guidance.
The firearms manufacturer reported adjusted earnings of 66 cents a share, topping analysts' projections of 54 cents. Revenue rose by 22.2% to $221.1 million.
For the first fiscal quarter, the company expects adjusted earnings of between 49 cents and 53 cents a share vs. Wall Street estimates of 37 cents. It expects revenue of between $190 million and $200 million for the quarter, higher than analysts' estimates of $161.6 million.