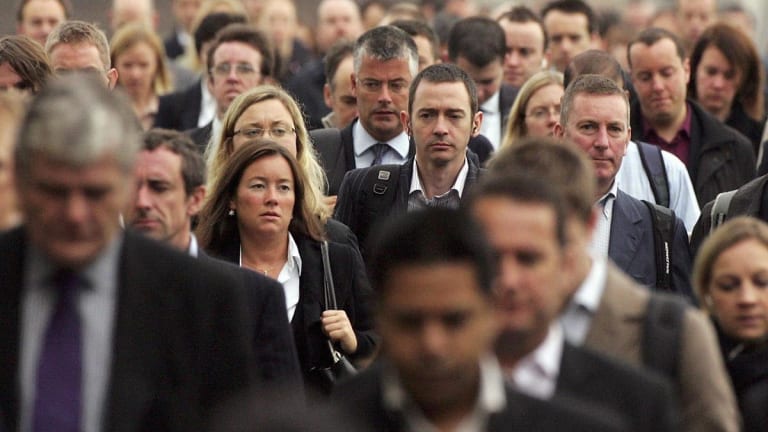 July Employment Data Means Opportunity in This Sector
If you're weary of the seemingly ever-soaring tech sector, take a look at this other sector, a money manager says.
Take profits in tech.
U.S. tech stocks have had a stellar run this year, with the Nasdaq Composite undefined up more than 13% year-to-date. Investors who want to cash out of tech now could have a clear opportunity to park their winnings. Friday's strong employment data may very well mean gains in consumer discretionary stocks into the holiday shopping season. 
"Be in consumer discretionary," Chief Investment Officer of First Republic Wealth Management Chris Wolfe told TheStreet. He sees healthy increases in consumer spending as a core catalyst for the sector, as the jobs report showed strong wage growth. "Consumer discretionary continues to enjoy growth as employment continues to be strong," he added. "The wage story is pretty good." He also added "underemployment is falling. That's the key." 
Already, the Consumer Discretionary Select Sectpr SPDR ETF (XLY) - Get Consumer Discretionary Select Sector SPDR Report -- which measures the performance of cyclical stocks inside the S&P 500 undefined -- has enjoyed a solid 12% run this year. As TheStreet wrote recently, there may be an opportunity in a consumer discretionary stock such as Nike (NKE) - Get Nike Inc. Report . But opportunities beyond sneakers may exist as strong consumer spending trends broaden out.
And there's yet another tailwind for the consumer discretionary space other than wage growth, Wolfe said. Amazon (AMZN) - Get Amazon.com Inc. Report is soon to be listed as a consumer discretionary stock, rather than a tech company, which should push the sector up further as fund managers are forced to buy. "Amazon is going to join the consumer sector," he said, adding "I expect that flow will help as far as that sector."  He said Amazon could account for as much as 30% of the sector. 
This comes at a time when some investors are starting to grow weary of tech stocks, which got hit hard after Facebook's (FB) - Get Meta Platforms Inc. Report earnings disaster July 25. Wolfe stressed that he is not so fearful of tech stocks, but did warn that "there will be some volatility coming up" in the sector. U.S. tech will be less weighted by Amazon as it moves to consumer discretionary, Wolfe pointed out.
Perhaps just as important, "regulatory issues, privacy issues, will continue to be risks alike" for tech stocks Wolfe said. For instance, Facebook showed some signs in its earnings report that the European Union's GDPR (General Data Protection Rule) regulation weighed on user growth.
Consumer discretionaty companies are absent those issues, bolstering their relative investment case.
A good play for an investor right now, according to Wolfe, is as follows:
"Be in tech, selective. Be in consumer discretionary."
Simple enough.