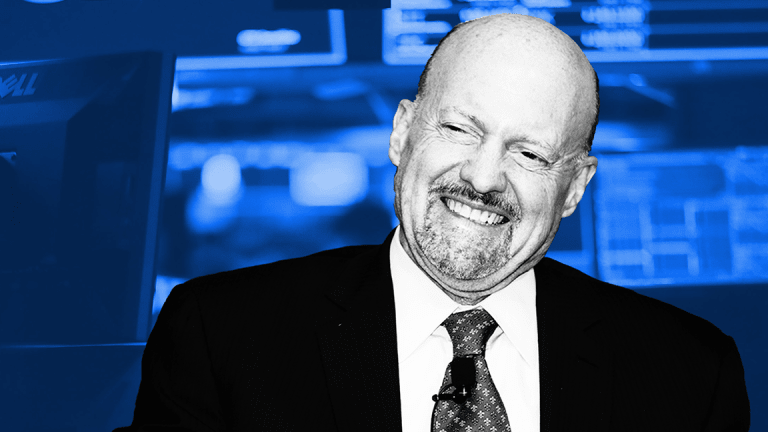 Jim Cramer Breaks Down Tilray Earnings, Elon Musk's Twitter and Bristol-Myers
Here's what you need to know about Tilray's earnings, Elon Musk's fight with the SEC and Bristol-Myers fight with Starboard over Celgene. Jim Cramer talks the markets
Here's what you need to know Tuesday, March 19. 
These are the stories that Jim Cramer has his eye on.
Tilray's Earnings
Real Money's Stock of the Day Tilray (TLRY) - Get Tilray Brands Inc. Report posted a wider-than-expected fourth quarter loss but said sales nearly tripled in a growing global market for medical marijuana.
Tilray said earnings for the three months ending in December were pegged at a net loss of 33 cents per share, compared to a 4 cents per share profit from the same period in 2017, a figure it put down to "operating expenses related to growth initiatives, expansion of international teams and costs related to financings and M&A activities." Group sales, however, rose more than 200% to $15.5 million, while total kilogram equivalents increased nearly three-fold to 2,053 and the average net selling price rose 5.5% to $7.52 per gram, reported  TheStreet's Martin Baccardax. 
"We are still in the early stages of the global transformation of $150 billion worldwide industry," Tilray CEO Brendan Kennedy told investors on a conference call late Monday. "We believe that over the long-term companies such as Tilray with the portfolio of trusted brands powered by multinational supply chain, will win the market by earning the confidence of patients, consumers and governments around the world."
Elon Musk's Twitter Troubles
Elon Musk is still in hot water with the SEC about his Twitter presence. 
Jim Cramer flagged three different scenarios that he believes could take place from the Judge Nathan's decision.
Here's what he's thinking:
1. She can remove him from the CEO job so he no longer has the ability to even know what is material and can't speak for the company. That may be necessary, because it is obvious on the face of it that Musk can't control himself and doesn't even want to have a process that he agreed to.

2. She can make the violation criminal and actually sentence him to prison. That is a hard call, but one that would per se remove him from the right to be running a public company.

3. She can put a special master on the board to control him.
Related. Jim Cramer: Elon Musk's Contempt Citation Is Beyond the SEC
Bristol-Myers Deal With Celgene 
Bristol-Myers (BMY) - Get Bristol-Myers Squibb Company Report said the deal, which if first unveiled in early January, would mean give combined companies number one positions in oncology and cardiovascular drug sales, with a top five standing in immunology and inflammation and nine currency products with over $1 billion in sales. It also sees earnings and revenues growing every year through 2025 and an 8% improvement in margins from its 2018 base. 
Starboard, for its part, opposes the deal, arguing Celgene (CELG) - Get Celgene Corporation Report is a company facing a "massive patent cliff" that will force it to replace some 60% of its revenues over the next seven years. It also thinks Celgene's drug pipeline is "extremely risky" and says the takeover proposal was too hastily put together.
Related. Tilray Has Rebased and Looks Poised to Rally Again - Consider Buying Strength
Will You Have Enough Money to Retire? Want to learn about retirement planning from some of the nation's top experts? Join TheStreet's Robert "Mr. Retirement" Powell live in New York on April 6 for our Retirement Strategies Symposium. For a limited time, tickets are available for $99 for this full-day event. Check out the agenda, learn about the speakers and sign up here.
Watch Jim Cramer's Daily NYSE Show and Replays Below