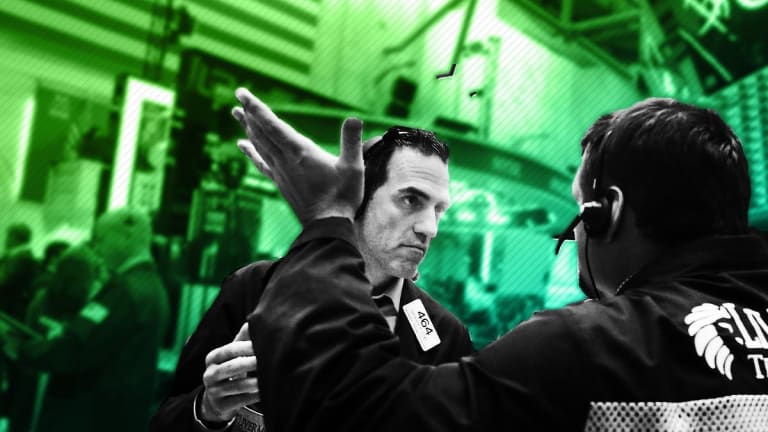 5 Reasons Stocks Have Been So Strong This Year: Jim Cramer
Jim Cramer's five reasons stocks are doing well. Get out the pen and paper and take some notes.
Despite a huge market correction in February, and fears of a Trump-induced trade war, stocks have largely held their own this year. 
TheStreet's founder Jim Cramer listed five reasons that has been the case on his latest Action Alert PLUS member call. 
Reason 1: Tax Cuts
"The tax cuts have resulted in some pretty darn terrific earnings," he said. "We aren't political, but to say the tax cuts haven't worked in business is to show a political bias. They have been phenomenal."
Industrial companies such as Action Alerts PLUS holding 3M (MMM) - Get 3M Company Report have seen a nice windfall from tax cuts.
Reason 2: Strong Employment
"And holy cow is employment strong," Cramer said. Chris Wolfe, Chief Investment Officer of First Republic Wealth Management, agrees. He told TheStreet recently that "the wage story is pretty good."
"Underemployment is falling. That's the key," said Wolfe. He suggests buying consumer discretionary stocks specifically as consumer spending may be expected to tick upwards. One name to look at would be Action Alerts PLUS holding Kohl's (KSS) - Get Kohl's Corporation (KSS) Report .
Reason 3: Weak Inflation (beware, there's now a caveat)
"We have little inflation," Cramer said.
On Friday, the government reported the Consumer Price Index grew at an annualized 2.4%, the strongest uptick since September 2008. Still, Cramer suggested before the report the inflation may not hold strong for too long.
"There are countervailing price chokers everywhere, with one of them being Amazon (AMZN) - Get Amazon.com, Inc. Report ." He added, "I think inflation will remain tame enough to keep the Fed from raising more than twice for the remaining portion of the year."
We'll see how his position changes in light of the inflation data out Friday. 
Reason 4: Share Buybacks 
"There are going to be a trillion dollars in buybacks this year. And when you meld them with the incredible amount of index money coming it is awful hard to find sellers at these levels."
Here's what Goldman Sachs just said about the stock buyback bonanza. 
Reason 5: The Fearful
Said Cramer, "There are still so many negative, sad folks out there who believe that our President is causing too many problems with trade or with statements involving corporations, that things have to end badly."
But he reminded folks of what a good stock picker does. "We are disciplined portfolio managers who like to make decisions based on empirical data and boots on the ground facts."