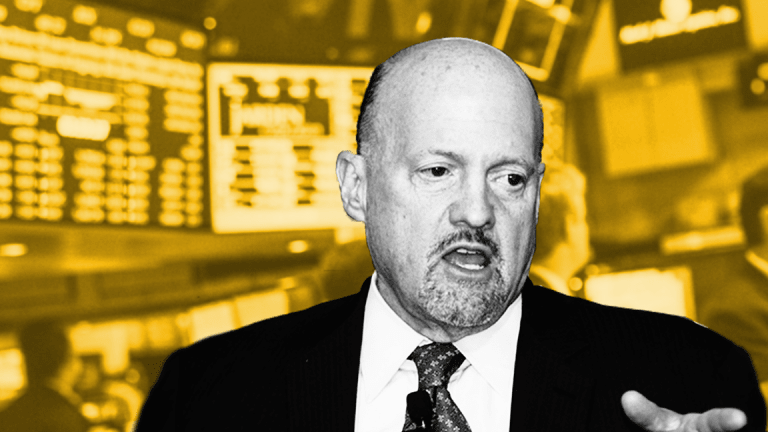 Jim Cramer: Playing the Markets, Oracle, Johnson & Johnson
Jim Cramer breaks down Real Money's stock of the day, Oracle, and his interview with Johnson & Johnson's CEO.
Here's what you need to know about the markets as we head into the holidays. 
Stock of the Day: Oracle
Jim Cramer's breaking down the Real Money stock of the day, Oracle (ORCL) - Get Report . 
"I miss the old days, the days when I when I would go home and listen to the Oracle (ORCL) conference call and think about what the impact would be for the stock market -- and the Nasdaq in particular," wrote Cramer in his Real Money column Tuesday, Dec. 18. "The numbers for Oracle were, quite frankly, pretty darned good, especially cloud and licensing revenue, which I was actually worried about. When you do 5.5% growth in constant currency and you are talking about $6.6 billion, that's pretty darned good."
Johnson & Johnson: Cramer's Recap
TheStreet's Scott Rutt reported on Cramer's Mad Money show from Monday, Dec. 17. 
In a special "Executive Decision" segment, Cramer spoke with Alex Gorsky, chairman and CEO of Johnson & Johnson (JNJ) - Get Report  to hear the company's response to a story last week that between 1971 and the early 2000s it witheld evidence that its iconic baby powders sometimes tested positive for carcinogenic asbestos. Shares of J&J plunged 10% on Friday after the story broke and another 2.9% today, wiping out over $50 billion in market cap.
Gorsky said it was important for him to address these allegations and clear the record. He insisted that over the past several decades there have been thousands of studies by independent authorities and regulators that have looked at this issue and have not found any evidence that there was asbestos in their talc or baby powders. There has also been no causation shown that these products cause cancer in any way, according to Gorsky. Additionally, he said over the past 15 years there have been no reported issues.
With all scientific research, there will of course be outliers and studies using different methodologies, he said, but throughout J&J's history the company always had an open and transparent dialog with the scientific community as these differences have been discussed.
Further, Gorsky cited the company's actions in the 1980s, when J&J pulled Tylenol from the shelves after several people were poisoned by tampering, as proof of the company's committment to protecting the public.
After the bell, Monday, J&J launched a $5 billion share buyback plan to take advantage of the slide in the stock's price.
Continuing his interview with Alex Gorsky, chairman and CEO at Johnson & Johnson, Cramer asked about the significance of the company's $5 billion stock buyback program that was announced earlier today. Gorsky said it should be viewed as a sign of confidence by the company that they've never been more excited for the future. J&J has exciting pipelines of products for pharma, medical device and consumer products ahead of it.
When asked about the myriad of lawsuits alleging cancer from the use of talc products, Gorsky said of the 40 or so suits that have been resolved, 35 have had favorable outcomes for his company. J&J is in the business of curing cancer, not causing it, he said. Gorsky said he has full faith in the FDA, which approved all of J&J's testing and methodologies over the years.