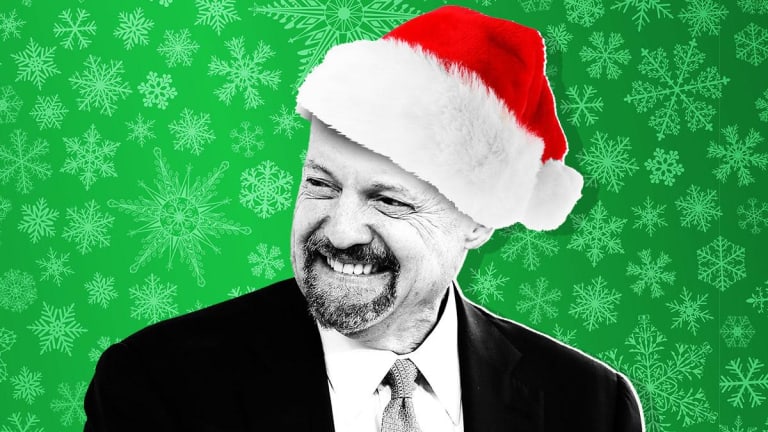 Jim Cramer on Johnson & Johnson, the Santa Claus Rally and the State of Gold
Jim Cramer breaks down what you need to know about the markets as Monday trading kicks off.
Happy Monday. 
Stocks tumbled on Monday, December 17, with investors cautious over the health of the world economy and two key policy events in focus this week.
With U.S. stocks having their weakest performance in December in 16 years, the Federal Reserve's decision on interest rates Wednesday will be paramount in defining both the final trading days of the year and the broader market tone heading into 2019. Most Fed-watchers expect the central bank to raise rates for the fourth time this year on Wednesday, but also will be looking for clues on tightening into next year.
The Dow Jones Industrial Average fell 171 points, or 0.71%, to 23,929, the S&P 500 declined 0.63%, and the Nasdaq was down 0.49%.
The maker of baby powder hit the headlines on Friday, Dec. 14 after Reuters released a detailed report that accused the company of knowing that the baby powder possibly contained asbestos.
Cramer weighs in on the effects that this could have on the Real Money stock of the day.