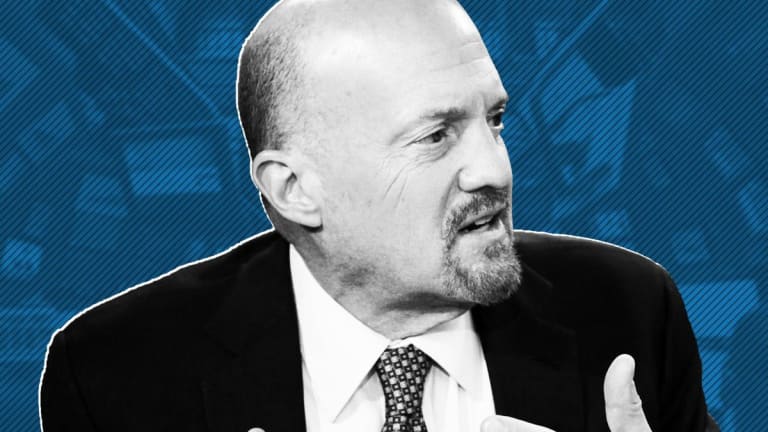 Jim Cramer on Goldman Sachs, Sears and Earnings Season
Jim Cramer weighs in on Goldman Sachs, Sears and earnings season.
Jim Cramer weighs in on Goldman Sachs, Sears and earnings season.
Ready for Wednesday's trading session?
At the open, the Dow was up 123 points. Nasdaq was up 117.92, and the S&P was up 4.11.
Goldman Sachs Earnings
TheStreet's Bradley Keoun reported on the earnings, which were released Wednesday, Jan. 16.
Net income was $2.54 billion versus a year-earlier loss of $1.93 billion, the New York-based bank said Wednesday in a press release. Earnings per share were $6.04, beating the average analyst estimate of $4.30 in a FactSet survey.
Goldman Sachs (GS) - Get Report has recovered from an abysmal trading performance in 2017 that led some analysts to call for the replacement of Blankfein, reported Keoun.
For the full year, Goldman Sachs' profit more than doubled to $10.5 billion.
Eddie Lampert's Win
Eddie Lampert, the chairman of bankrupt retailer Sears,  (SHLDQ)  has won the right to purchase the iconic U.S. department store chain for $5.2 billion, according to multiple media reports Wednesday, following weeks of negotiations with creditors.
ESL Investments, Lampert's hedge fund, upped its previous bid of $5 billion in a closed-door bankruptcy auction by adding more cash and assuming more liabilities for the 126-year old retailer, both Reuters and Bloomberg reported, citing sources close to the proceedings held at the Manhattan offices of Weil, Gotshal & Manges LLP, reported TheStreet's Martin Baccardax.
Jim Cramer on the Market Rally
Over on Real Money, Jim Cramer wrote about earnings in his morning column.
"Which brings me to yesterday morning's comeback from the pre-opening lows. We have to remember that you can only go so far with missed numbers, and the numbers were misses, even if every other line besides trading was pretty darned good. I am not picking on JP Morgan, I could say the same thing about Action Alerts Plus holding Citigroup, too," wrote Cramer. "A few more days of rallying and we will be on quicksand -- without some actual, genuine, beats and raises. Another day like yesterday and I think we will be entering the "don't-be-too-greedy" part of the rally. That's a sobering place to be," he continued.
Join Jim Cramer on Thursday at 11:30 a.m. ET when he unveils his "10 Lessons for a Bear Market." Jim will release his tips during a live monthly video conference call with his Actions Alerts PLUS club for investors. The call is normally for members only, but Jim is opening it to the public this month for the first time ever. Register now and join in!