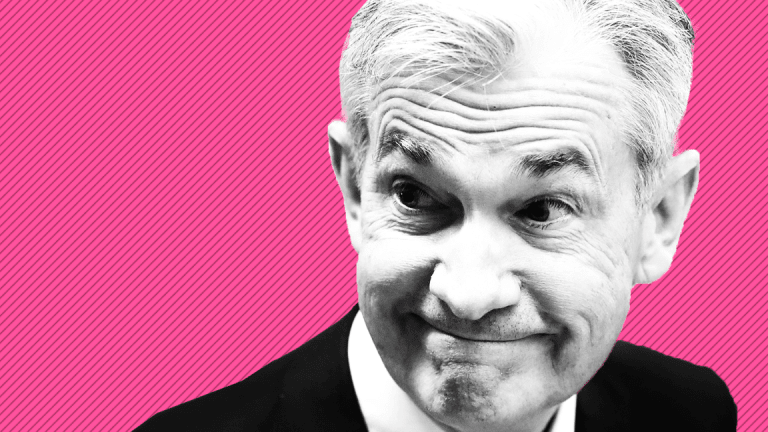 Jerome Powell 'Sleeps Pretty Well on the Economy Right Now'
Three key takeaways from Jerome Powell's interview with Marketplace.
If Jerome Powell feels good, do you feel good?
Powell, the chairman of the Federal Reserve, sat down for an interview with Marketplace on July 12. 
"I think the economy's in a really good place. As I mentioned, unemployment is now four percent," said Powell. "I sleep pretty well on the economy right now."
Powell discussed employment, which is an issue that the president of the New York Fed, John C. Williams, feels very strong about. 
"Wages are consistent with where they should be in economic theory. The place where there's a bit of a puzzle, as I mentioned, is that you would have expected as markets get tighter ... prices go up. And I think we're starting to see that too. I do think we're starting to see that," said Powell.
Should consumers be worried about inflation?
"Inflation has gradually moved up and it's now just touching two percent. So we're really close to our target. I wouldn't say we've fully achieved it yet. We're not declaring victory there," said Powell. "We want inflation to be symmetrically around two percent, so just kind of reaching up and touching it once doesn't fulfill that goal. And you know the labor market is very strong by any measure. So I think we're in a good place."
And what about the looming trade war(s)?
"The truth is this: Since War II we've had this trading system develop, and consistently tariffs have come down and trade has grown. And I think that's served the global economy, and particularly the United States economy, very well. It drives productivity. It's driven incomes up but it doesn't help everyone," said Powell. "There are always particular groups of people, particular populations and geographies that are negatively affected by trading and the country hasn't done, no country has really done a good job of addressing those concerns. We need to do that."