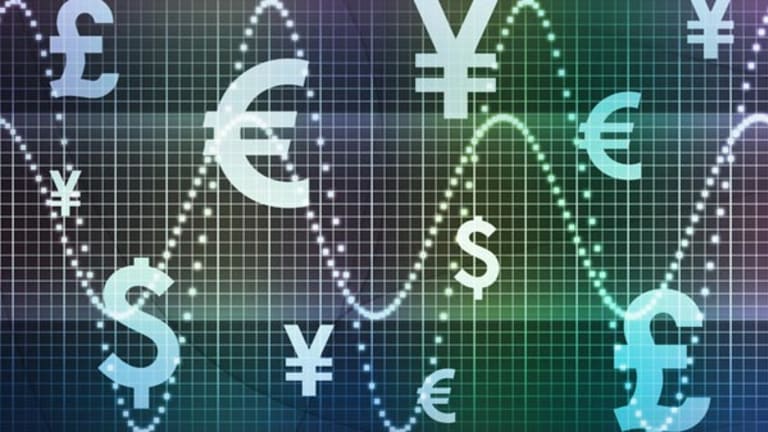 Japan Leads Asia Higher
Value buyers bought metal miners and exporters, sending the Nikkei 378 points higher.
Asian stocks were led higher by a surge in buying in Japanese equities Thursday, as foreign investors came back to the market to fish for cheap metal miners and exporters and stayed out of inflation-prone Chinese plays.
The Nikkei jumped 378 points, or 2.8%, to 13,688, in a move that some market participants said was further affirmation that foreign selling in Japan has come to an end.
In China, the Shanghai Composite Index, which tracks both yuan-denominated "A" listed shares, and "B" shares listed in foreign currencies, declined 40 points, or 0.9%, to 4527. Hong Kong's Hang Seng succumbed to a heavy selloff at the close and ended just up, 32 points, or 0.1% higher, at 23623.
"China's decade-high headline CPI in January allows for no break in policy tightening," writes Beijing-based Citigroup economist Miggao Shen in a research note today. "Market expectations of high inflation going forward could lead to a landslide of price hikes."
Leading the Japanese gainers was the recently out-of-favor
Nintendo
(NTDOY) - Get Nintendo Co. Ltd ADR Report
, which surged 4.7%, to 53,400 yen. The stock is still 26% off its 52-week high, having seen heavy selling by foreign institutions and local hedge funds, and on a mixed news flow in early January. Now, say some, investors may come back after the company announced that the console will continue to outsell competitors in the first half of this year.
"I have a client who bought this in 2006 on the back of excitement over the Wii console," says Gavin Parry, a director of Helmsman Global Trading in Hong Kong. "They got on board at 30,000 yen, 50,000 yen, and then 70,000 yen. Now the stock is back where it was before the launch," says Parry.
Other Japanese stocks in favor were metals mining firms such as
Sumitomo Metal Mining
(STMNF)
, which rocketed 15%, to 2,175 yen, representing the stock's biggest gain in a decade. The price of gold had hit a record $946.20 an ounce by the New York morning as hedge funds looked to protect against inflation jitters, exacerbated by China's recent 7.1% headline figure.
Oil also did well, trading just below the $100-a-barrel benchmark reached this week stateside. That cheered investors in
Nippon Oil
( NPOIF), which rose 4%, to 730 yen as a result. The gains failed to translate into good news for Chinese-listed oil companies, however, as investors remain nervous about the deeper impacts on the country's economy of triple-digit liquid energy.
PetroChina
(PTR) - Get PetroChina Company Limited Report
"A" shares fell 0.4%, to 24.02 yuan, while shares in
China Petroleum and Chemical
(SNP) - Get China Petroleum & Chemical Corporation Report
tumbled 4.4%, to 17.90 yuan on the Shanghai exchange.
In Hong Kong, investors were slightly less shy, pushing PetroChina higher, but
Sinopec Shanghai Petrochemical
( SHL), a gas retailer, fell 0.6%, to HK$3.61.
Trading in Hong Kong is muddled by a diversity in market sentiment, dealers pointed out. While there appears to be a technical resistance level of 22,000 for the Hang Seng, at HK$75.4 billion ($9.7 billion), volume is weak, they said.
Hong Kong Exchanges
(HKXCF)
-- a proxy for the Hang Seng -- was among the day's five most heavily shorted stocks, with over one-third of daily turnover made up of short- selling. Hong Kong Exchanges fell 2.7%, to HK$153.20.
Other leading short plays included
Industrial & Commercial Bank of China
(IDCBF)
and
China Coal
(CCOZF)
, with up to 40% of turnover stemming from short selling. Industrial & Commercial Bank of China ended unchanged after a hammering late in the day, at HK$5.22, while China Coal slipped 2.3%, to HK$17.32.
Other Asian markets were mostly up. India's Bombay Sensitive Index rose 0.7%, to 17,734, while South Korea's Kospi rose 1%, to 1704. Taiwan's Taiex posted a 2.4% rise, at 8085.
Be sure to check out the Far East Portfolio at Stockpickr.com to find out which stocks in India and China are making big moves and announcing major news.
Daniel M. Harrison is a business journalist specialising in European and emerging markets, in particular Asia. He has an MBA from BI, Norway and a blog at
. He lives in New York.