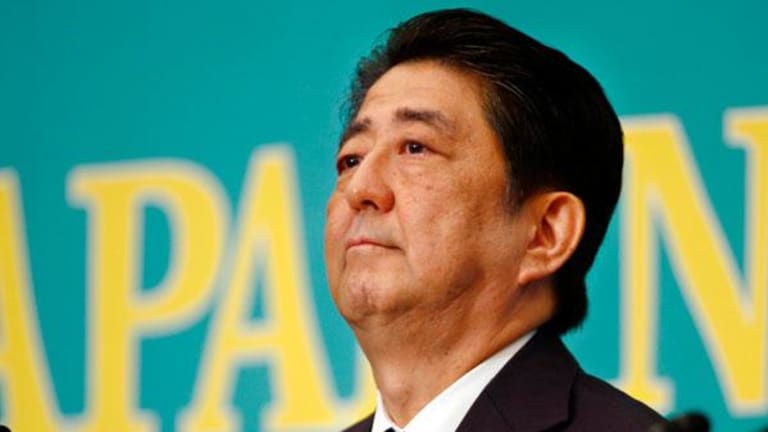 Japan Approves $276 Billion Economic Stimulus Plan
The government expects the package to boost GDP by 1.3%.
The Japanese government approved a ¥28.1 trillion ($276 billion) stimulus package aimed at pulling Asia's second-largest economy out of a prolonged period of stagnation. 
According to documentation released after the Cabinet approved the package, the government expects the stimulus to boost Japan's GDP, after stripping out price shifts, by 1.3% in the short term. In July, the Cabinet Office lowered its 2016 outlook for so-called real GDP growth  to 0.9% from its January estimate of 1.7%.
The package breaks down into ¥10.7 trillion in spending to reinforce infrastructure, ¥10.9 trillion to combat economic risks stemming from the U.K's Brexit vote as well as to support small and medium-sized companies, and ¥3.0 trillion to support the recovery of areas hit by earthquakes in the Tohoku and Kumamoto regions. A further ¥3.5 trillion has also been set aside for items including benefits to low-income households and child care. 
Some of the funding will be spent on ports for passenger boats and facilities to enable increased exports of agricultural produce, as well as spending to accelerate the construction of the Chuo Shinkansen  high-speed rail line.
On Friday, the Bank of Japan refrained from cutting its key interest rate, which is currently at minus 0.1%, but expanded its purchases of exchange traded funds to ¥6 trillion from ¥3.3 trillion.
The Nikkei 225 closed down 1.47% to 16,391.45 on Tuesday. The yen has appreciated since the cabinet approved the stimulus package. It recently traded at ¥101.73 to the dollar and ¥113.9 to the euro.