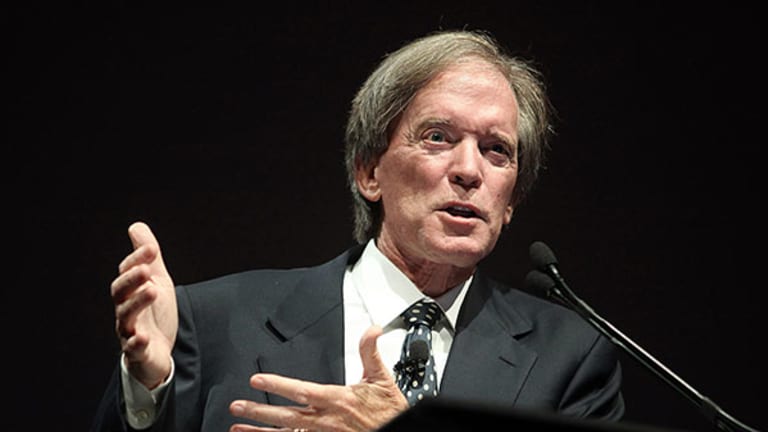 Janus Capital's Bill Gross Calls For Interest Rate Hike On BloombergTV
Billionaire Janus Capital Portfolio Manager Bill Gross called for the Federal Reserve and other central banks to raise interest rates by 25 basis points in September in a BloombergTV interview.
Your Money, Your Retirement, and the 2016 Presidential Election - What changes will you need to make to your portfolio should Hillary Clinton become president? What happens to your investments should Donald Trump become president? Join us on Sept. 12 as our panel of the world's top financial experts provide trusted information on the investment risks and opportunities that arise with the upcoming presidential election in November.Learn more about the event and RSVP.
NEW YORK (TheStreet) -- Count Janus Capital Portfolio Manager Bill Gross among those calling for the Federal Reserve to raise interest rates in September.
In an interview with BloombergTV's Erik Schatzker on "Bloomberg Markets" Wednesday, the billionaire investor said that globally, central banks should raise interest rates by 25 basis points in September and do it again in the next six-to-nine months.
"Let's realize capitalism can't really do well - it can survive, but it can't do well - with zero percent interest rates or negative interest rates," Gross said. "$11 trillion worth of government bonds in negative interest rate territory, for those that hold them, is not an asset at all. It's a liability, is it not?"
Though the Fed won't be heading down a path of negative interest rates any time soon, as Schatzker noted earlier in the interview, others have. The Bank of Japan, European Central Bank and Swiss National Bank have all introduced negative interest rates into their monetary policy platforms in recent years.
"How do you get off the negative interest rate path?," Schaztker asked. "The alternative seems to be only raising interest rates, but that would appear to have fairly certain consequences, a drop in those same asset prices that have been inflated, no?"
In his response, Gross compared those central banks' relationship with negative interest rates to drug addiction.
"How do you move from heroin to methadone to perhaps a normal economy going forward? There are two ways," he said. "One is to gradually raise interest rates and to take your medicine - to pay yourself or to hurt the economy now as opposed to hurt[ing] it later, which I think they've been trying to do in terms of their addiction.
"The second one is sort of conceptual and not heretical but 'out there' in terms of standard deviations and that's to keep on doing what you're doing... you basically keep on keepin' on by buying up government debt and ultimately down the road the central bank basically says to the fiscal authority that they don't have to pay anymore."
Gross has come down on the side of the former solution.