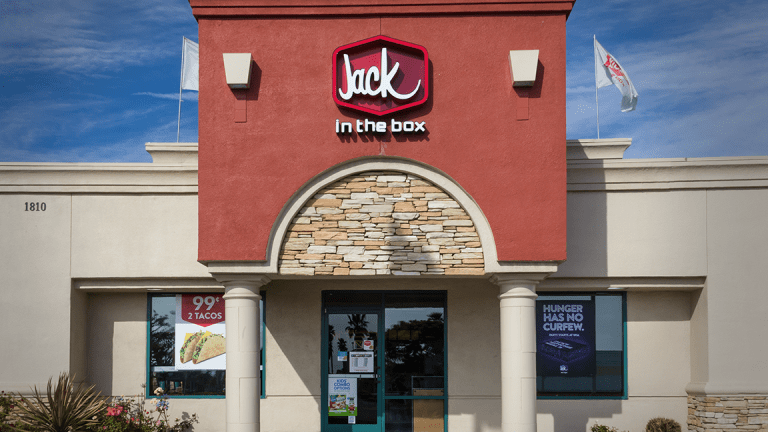 Jack in the Box Rises as Company Explores Sale
Jack in the Box shares are rising after the company says it's exploring a potential sale.
Shares of Jack in the Box Inc. (JACK) - Get Report were rising Monday morning after the company said it was exploring a potential sale. 
The stock was up 3.32% to $83. Trading had been halted before the opening bell before resuming activity. 
The company said it was aiming to bring immediate value to shareholders through a sale to another company, or through increasing its leverage, which seemed to indicate a potential debt capital raise. 
"Potential alternatives could include, among other things, a sale of the Company or executing on the Company's previously announced plans to increase its leverage," Jack in the Box said in a press release. The release added the company already has spoken with potential buyers, but if plans for a sale fail it will seek to change its capital structure.
"That capital structure could include, among other things, a securitization or bond issuance," the company said. 
The earnings performance and subsequently, the stock price performance, of Jack in the Box, has been bleak. Shares have fallen 18.12% year to date. Revenue for its quarter ended in September fell 23% year over year. Net income fell 45%. Cash on hand fell 39%. Although Jack in the Box had increasing net income in its quarters ended April and July, it kicked off what has been an ugly year with a 66% drop in net income for its quarter ended January.