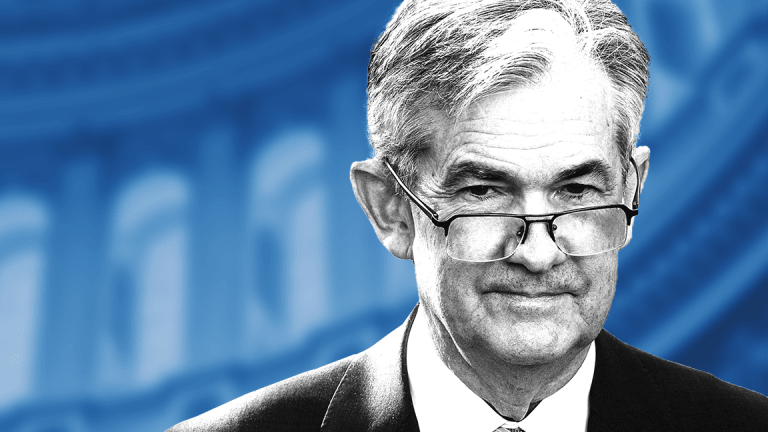 Publish date:
Italy's Political Chaos Could Trim U.S. Federal Reserve's Rate Path
The Fed is looking increasingly isolated among major global central banks in its aim to tighten monetary policy, and Italy's political crisis won't help its ambitions to hike rates three more times this year.
The Fed is looking increasingly isolated among major global central banks in its aim to tighten monetary policy, and Italy's political crisis won't help its ambitions to hike rates three more times this year.
The political crisis in Italy, which has rippled through financial markets all over the world, has the potential to slow the Federal Reserve's rate path this year as global central banks continue to take a dovish stance in the face of softer economic growth and rising political and trade tensions.
Italy is likely to face fresh national elections in the coming months after the anti-establishment Five Star/Lega coalition abandoned plans to form a government after their candidate for finance minister was rejected by President Sergio Mattarella. The decision sets up the likelihood of an election campaign that could be seen as a de-facto referendum on Italy's membership in the single currency and, regardless of its outcome, will blunt investor sentiment and prevent the European Central Bank from exiting its €2.2 trillion ($2.55 trillion) quantitative easing program in the fall as bond markets lurch from the political upheaval in Rome.
"Today will be another tense affair and we suspect that some sort of rhetorical "intervention" from the European Central Bank, or more important, from the EU political elite is a rising risk and could generate vicious two-way volatility as is always the case when liquidity is weak<" said Saxo Bank's head of FX strategy John Hardy.
And with central banks in Britain and Japan already sending mixed signals on rate hikes, and the OECD trimming its global growth forecast for the year, the Fed may suddenly find itself alone in seeking to rapidly raise interest rates in a market where investors are seeking safe-haven assets to protect themselves from political volatility and insulate their portfolios from the affects of brewing trade tensions between the U.S. and China.
In fact, there are early suggestions that markets are starting to reduce the probability of three more Fed rate moves this year, according to the CME Group's FedWatch tool, which indicates only a 20.5% chance of a December hike, down from 30.3% earlier this week and 39% at the start of the month. 
Economists at ING also note that rising gas prices, which have taken the average per-gallon cost to just under $3, the highest since late 2014, will erode a significant portion of the expect boost from last year's Republican-led tax cuts and act as a brake on any inflation increase as a result.
If the tax cuts provided U.S. households with an extra $900 in spending power, then rising gas prices, which make filling a car $349 more expensive this year than last, will eat up more than three quarters of that expected boost. 
"For a two-car household that is $700, meaning only $200 of the tax cut is left, massively eroding the fiscal stimulus," chief economist Jame Knightley calculates. 
That said, U.S. consumers might get a break from falling mortgage rates -- which are sitting at seven-year highs -- as global investors pile in to both the U.S. dollar, which is trading near a six month high of 94.46 against a basket of six global currencies, and benchmark U.S. Treasury bonds, where 10-year yields have fallen to a multi-month low of 2.84%.
Knightley, however, argues that mortgage rates are a more marginal headwind to consumer confidence than gasoline prices, but nonetheless notes that if they contribute to a slowdown in broader real estate markets, " it could become more of a negative over the next 18 months."
The brewing trade war between the U.S. and China is also hanging over global economic growth and, by extension, could blunt domestic GDP and alter the Fed's rate path should the world's two largest economies transition their current rhetoric into tit-for-tat tariffs.
The Organisation for Economic Co-operation and Development trimmed its global economic growth forecast to 3.8% (from 3.9%) this year, noting that "significant risks posed by trade tensions, financial market vulnerabilities and rising oil prices loom large".
"The economic expansion is set to continue for the coming two years, and the short-term growth outlook is more favourable than it has been for many years," OECD Secretary-General Angel Gurria said. "However, the current recovery is still being supported by very accommodative monetary policy, and increasingly by fiscal easing. This suggests that strong, self-sustaining growth has not yet been attained."