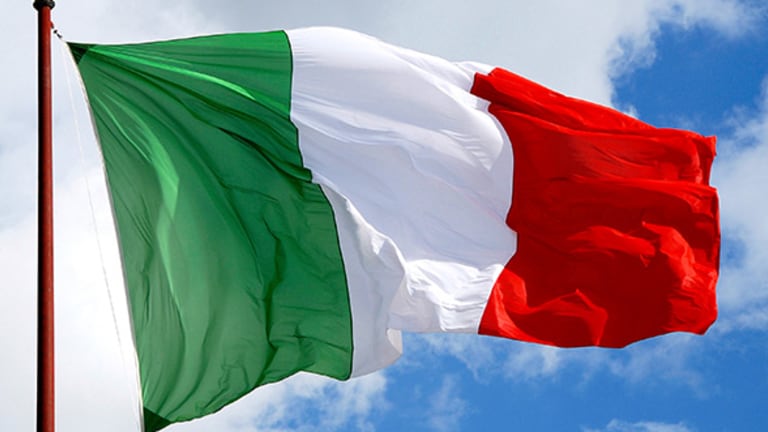 Italy's Best Bank Doesn't Yet Exist, But Now May Still Be The Time To Invest
Brokers are tipping returns of more than 100% from an investment in Banca Popolare di Milano and Banco Popolare ahead of their merger to create Italy's No. 3 lender.
Italy's regional banks have become a by-word for inefficiency, recklessness and capital losses. But not all Italian lenders are equal, or equally bad, and as risks of systematic contagion recede following recent state intervention to prop up the weakest lenders the upside potential of at least one Italian bank is beginning to look compelling.
The lender is Banco BPM, though you won't find it listed anywhere just yet. Italy's No.3 bank is slated to come into existence in December, when Banca Popolare di Milano, or BPM, and Verona-based Banco Popolare cement a merger announced in March.
Investors can however buy into the constituent parts of the bank, and analysts at Goldman Sachs and Exane BNP think they should.
In a note titled "Time to take a fresh look" Exane analysts handed BPM a price target of €0.86, more than twice its Monday price of €0.42. Banco Popolare was handed a price target of €5.50, 117% higher than its current €2.53. Goldman tipped BPM shares to hit €0.73 within 12-months, and Banco Popolare to hit €4.92.
The price targets were issued in the wake of last week's management presentation of a post-merger blueprint that looked refreshingly conservative, stable and profitable. The lender will target €1 billion ($1.1 billion) of net profit by 2019, a cost to income ratio of 57.8% and a return on tangible equity, or ROTE, of 9%.
It is the ROTE, or net profit divided by equity, that stands out, particularly when placed alongside European rivals. Italy's largest lender UniCredit is likely to post a ROTE of 4.6% this year, rising to 5.8% in 2017, according to Goldman Sachs. France's Société Générale said last month it was hoping to hit an ROTE of 10%, though it managed only 7.1% in the first quarter. Deutsche Bank posted a miserable annualized ROTE of 1.6% in the first quarter, though the figure rose to a still-grim 5.2% once some non-recurring charges were stripped out.
Encouragingly, Banco BPM's return estimates appear to err on the side of caution, according to Goldman Sachs. "Management confirmed that the plan is based on conservative assumptions, particularly on capital and non-performing loans," noted analysts Jean-Francois Neuez and Willis Palermo on June 9.
For example, the bank plans to sell about €8 billion of non-performing loans by 2019, though management said that figure is likely to prove to be a floor, suggesting it will be exceeded. And earnings forecasts for the bank don't include assumptions of an interest rate increase, a move that makes comparisons with other banks recent figures possible.  It may also prove prudent rather than conservative if Europe's economy is roiled by a British exit from the European Union.
The combined group will have about €14 billion of non-performing loans on its books and about €26.6 billion of total impaired loans. Of the non-performing loans about 55% will be covered by collateral, cash and other guarantees, which is in line with other Italian banks but could still prove a problem if the economy heads south.
Those non-performing loans are a drain on earnings, but could offer a further boost as default rates continue to improve as they have over the past two years. Italy's government could also provide a boost if its plan succeeds to increase impaired loan values using state-backed vehicles to buy the debts. The state hopes to boost the value of such loans to about 35 cents on the euro from the current levels of closer to 18 cents, a shift that would allow Italian banks to absorb losses on the loans without having to raise new capital.
The merged Banco BPM will be listed in Milan only, meaning Americans looking to buy the stock would most likely go through overseas share dealing services.  Another way to get some exposure to Italian financial shares in general is through iShares MSCI Italy Capped ETF (EWI) . The ETF allocates more than a third of its weight to financial services and markets are jittery about Italian banks. Reflecting those nerves, the ETF has returned a negative 18% in the year to date, meaning investors will likely need a strong stomach.
Antonia Oprita contributed to this report.