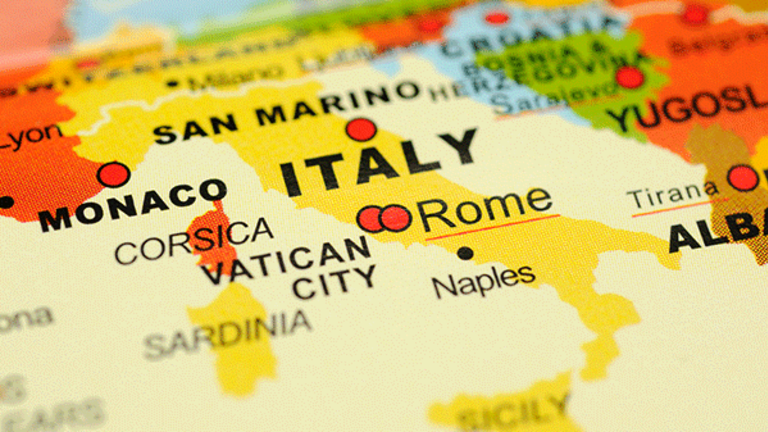 Italy's Bank Shares Rise as Government Ponders $20.7 Billion in New Support
Italy's banking sector might get as much as $21 billion in government support as lawmakers ponder new borrowing.
Italy's major banks traded higher Tuesday following a move by the country's interim government to seek permission to borrow as much as €20 billion ($20.7 billion) to support its flagging lenders.
The FTSE Italia Banks Index, a measure of share performance for the country's largest lenders, added 1.6% by 08:45 GMT, helping lift the benchmark FTSE MIB index 1.08% higher to 19,132 points.
Italy's Economy Minister, Pier Carlo Padoan, said late Monday that the government would ask parliament for the authority to add an extra €20 billion to public debt levels in order to both ensure banking system liquidity and support capitalization efforts at certain institutions. 
Yields on 10-year benchmark Italian government bonds, known as BTPs, rose around 2 basis points to 1.87%, but are still hovering around 1-months lows and have stabilized since the former Prime Minister Matteo Renzi's resignation following the crushing defeat for his senate reform effort in this month's national referendum.
The move comes amid consistent speculation that the government will need to step in and rescue Banca Monte dei Paschi di Sienna (BMDPY) , the country's third-largest lender, after several attempts to raise around €5 billion in capital from private investors in order to offset bad loans fell short of targets. 
Monte dei Paschi shares traded 2.9% higher in Milan Tuesday, supported by both reports of the new government borrowing and a statement from one of its key investors, the state-backed Atlante rescue fund, that it would continue to participate in the private rescue effort. 
Shares in UniCredit SpA (UNCFF) , the country's biggest bank, added 1.02% to change hands at €2.77 each.