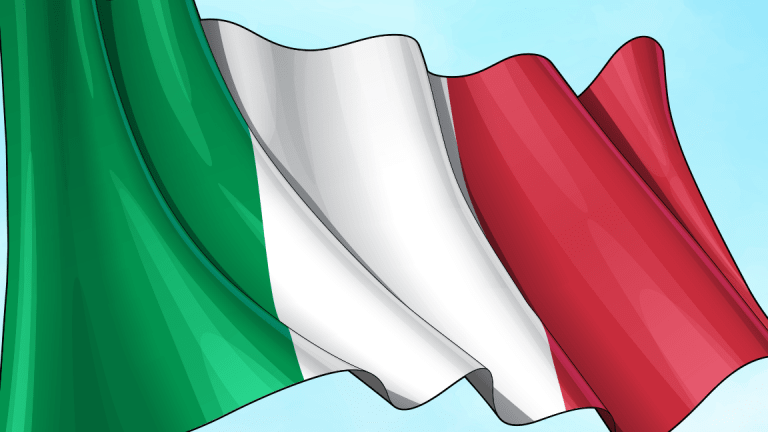 Publish date:
Italian Bonds Slump as Government Mulls Anti-Euro Finance Minister
Italy's government bond prices slumped Friday, sending the extra yield investors demand to hold them instead of triple-A rated German bunds to the highest level in more than a year.
Italy's government bond prices slumped Friday, sending the extra yield investors demand to hold them instead of triple-A rated German bunds to the highest level in more than a year.
Italian government bond yields spiked Friday, taking the yield difference against top-rated German debt to the widest in a year, as investors continue to worry over the fiscal ambitions of the anti-European government in the region's third largest economy.
The coalition of the radical left Five Start Movement  (5SM) and the anti-European Lega party was given a mandate to form a government earlier this week by President Sergio Mattarella with the appointment of Prime Minister Giuseppe Conte. The government's plans to slash taxes, scrap pension reform and increase public spending has sent Italian stocks into bear market territory and lifted government bond yields across the board, with the moves accelerated by reports that the coalition is pushing for Paolo Savona, an anti-euro economist who was called for Italy's exit from the single currency, to take on the role of finance minister.
"Savona was initially pro-euro but soon turned into a harsh critic of the euro and the constraints that EU membership imposes on Italy," ING senior economist Paolo Pizzoli said. "Over time he has been notably critical of the hegemonic role of Germany in European governance since the birth of the euro."
"He would surely be a technically qualified candidate but at the same time a strong statement that the 5SM/Lega ticket government want to start in a challenging mood," Pizzoli added.
Italy's FTSE MIB index of bluechip shares was marked 1.32% lower by late afternoon in Milan, extending its three-week decline to around 7.8% while a sub-index of Italian bank shares fell 1.9% to an 11-month low. 
Benchmark 10-year Italian government bond yields were marked 15 basis points higher from yesterday's closing levels at 2.52% in early European trading, the highest since the start of the year and well past the 2.4% level that Morgan Stanley analysts recently warned could cause contagion across the Italian banking sector, which holds hundreds of billions of the notes on their balance sheets.
The extra yield, or spread, that investors demand to hold Italian bonds, known as BTPs, over triple-A rated bunds has swelled to 213 basis points, or 2.13%, as investors dump risk in the southern Eurozone member states and retreat to the safety of German government bonds.
Interestingly, the spread over Spanish government bonds also widened to 100 basis points, the highest in six years, suggesting risk perception for Italy -- a notably larger economy than Spain -- is eroding fast, even considering the fact that Spanish Prime Minister Mariano Rajoy is facing the near-term risk of a confidence vote in Parliament linked to ongoing allegations of corruption in his center-right government.
Italy's political chaos have wreaked havoc on its financial markets and helped pull the European single currency to a six month low of 1.1665 against the U.S. dollar this week as investors fret over the fiscal ambitions of the Five Star/Liga coalition, would could add around €100 billion to Italy's rising deficit, and its plans to issue de-facto parallel currency that could raise legal challenges in Frankfurt and Brussels.
"We need to see the concrete policies and policy proposals of the Italian government," European Commission Vice President Valdis Dombrovskis said Friday. "As you know our message is very clear: it's important that Italy continues to stick with responsible fiscal and macroeconomic policies."